CD Montesinos 1 – 3 AC Torrellano
Team:- Carlos, Dimitry, Fernando, Manu, Morante, Alex, Richard, Josema, Vaz, Liam, Dario.
Sub's:- Michael, Omar, German, Yeray and Diego
CDM Goal:- Richard
After two straight wins from their first two matches this season, CD Montesinos have now lost the last two, this latest a 1-3 home defeat against a very well organised and good looking AC Torrellano side who, deservedly, took all three points from their visit to the Campo Municipal in Los Montesinos.
Despite having slightly the better of the first 45 minutes, the visitors actually took the lead right on half time when they were awarded a somewhat dubious penalty kick, which they scored.
The second half was a more even affair although you felt as if Torrellano had something more to offer. With eleven minutes gone in the second half, Montesinos were level as new player Richard rounded a defender and smashed an excellent shot into the corner of the net, to give hope to the Monte support.
Alas for Monte and their supporters, that equaliser was cancelled out almost immediately as Torrellano stepped up a gear, went right down the other end and took the lead for the second time in the game just a minute after the equaliser. Two minutes after their second goal, the visitors kill off the game with a large chunk of fortune as a shot takes a massive deflected and loops over Carlos in the Montesinos goal to make it 1-3.
Monte tried to make a game of it and hit the woodwork before the end of the game but that would have just masked over a poor performance. Certainly the fast flowing football and deadly attack of the first two games of the season feel a long way away after these two defeats. With habitual top scorer, Vazquinho, back in the side it is clear he will need a couple of weeks to come back up to speed.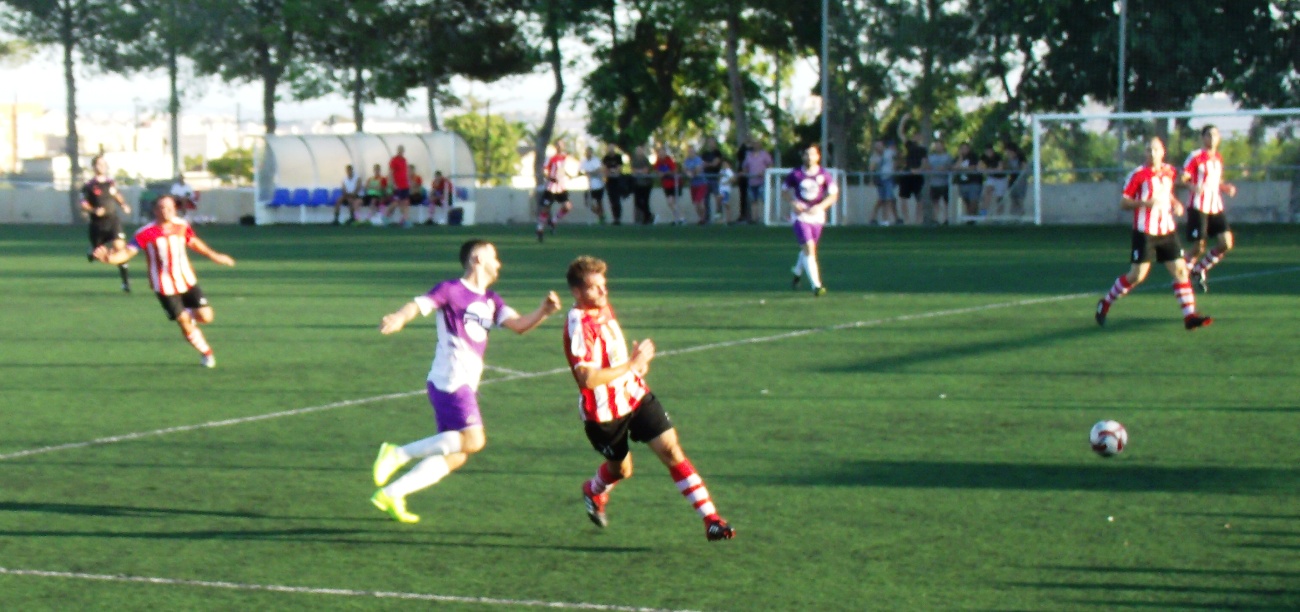 This latest defeat drops Monte down to 7th position with 6 points. At the top of the group are a very strong looking San Miguel side who have won all four of their matches and have 12 points. Torrellano, Hondon Nieves and Callosa are joint second with 9 points, although Torrellano do have a game in hand. Bahia Santa Pola and La Murada are one place above Montesinos with 7 points.
The objective, at the start of the season, was always safety and after that try to finish as high up the table as possible. On this showing, a mid-table finish would seem as good as it will get. However, it is football we are talking about so you never know!!
Next match: This coming weekend we are away against Sporting San Fulgencio. Time and date has yet to be confirmed. San Fulgencio have had a poor start to the season and have two points from their three matches played. Can CD Montesinos get back to winning ways after two defeats?
For additional information please look at our facebook page – cdmontesinos.
Match report Eddie Cagigao