Most Barbados vacation rentals and especially the luxury Villas are well maintained, in immaculate condition and come with all the requisite luxury facilities imaginable. Almost all of the best Barbados villas will have beautiful private infinity style swimming pools, beachfront locations, gorgeous tropical gardens, great views, gyms, cinema rooms and all the fun toys that you might expect in a luxury Barbados vacation rental. The level of luxury and opulence in Barbados Villas just keeps getting better and better. These are the things that clients look at and think about when they are choosing their next vacation spot, but these luxury elements are the easy things to find in Barbados. But having the perfect vacation is not just about the perfect villa. It is about having an experience and creating dreams.
And my experience is that the creation of dreams can only be made perfect by people and not bricks and mortar. The people dealing with your booking before you arrive are critical to ensuring that every detail is organized to perfection. But even more important are the team of people who look after you when you reach your paradise home in the sun. Great staff can make a great vacation, and equally, bad staff can make it a less than desired experience.
So, what should you look for in the perfect team of people to pamper you during your stay on this beautiful paradise island? It goes without saying that the best villas in Barbados will all have great chefs and staff offer impeccable service. But the best villa staff are the ones that have lovely personalities that love their job, love people and are passionate about what they do. Then after that, they just need to be magicians! The type of people who will anticipate your needs before you have even thought of them yourself!
Our team at Exceptional Villas Barbados have visited all the best villas and have met all the best staff. So, it is my absolute pleasure to introduce to you some of the best villa staff in some of the best villas in Barbados that have all the amazing qualities that I have just described.
SAINT PETERS BAY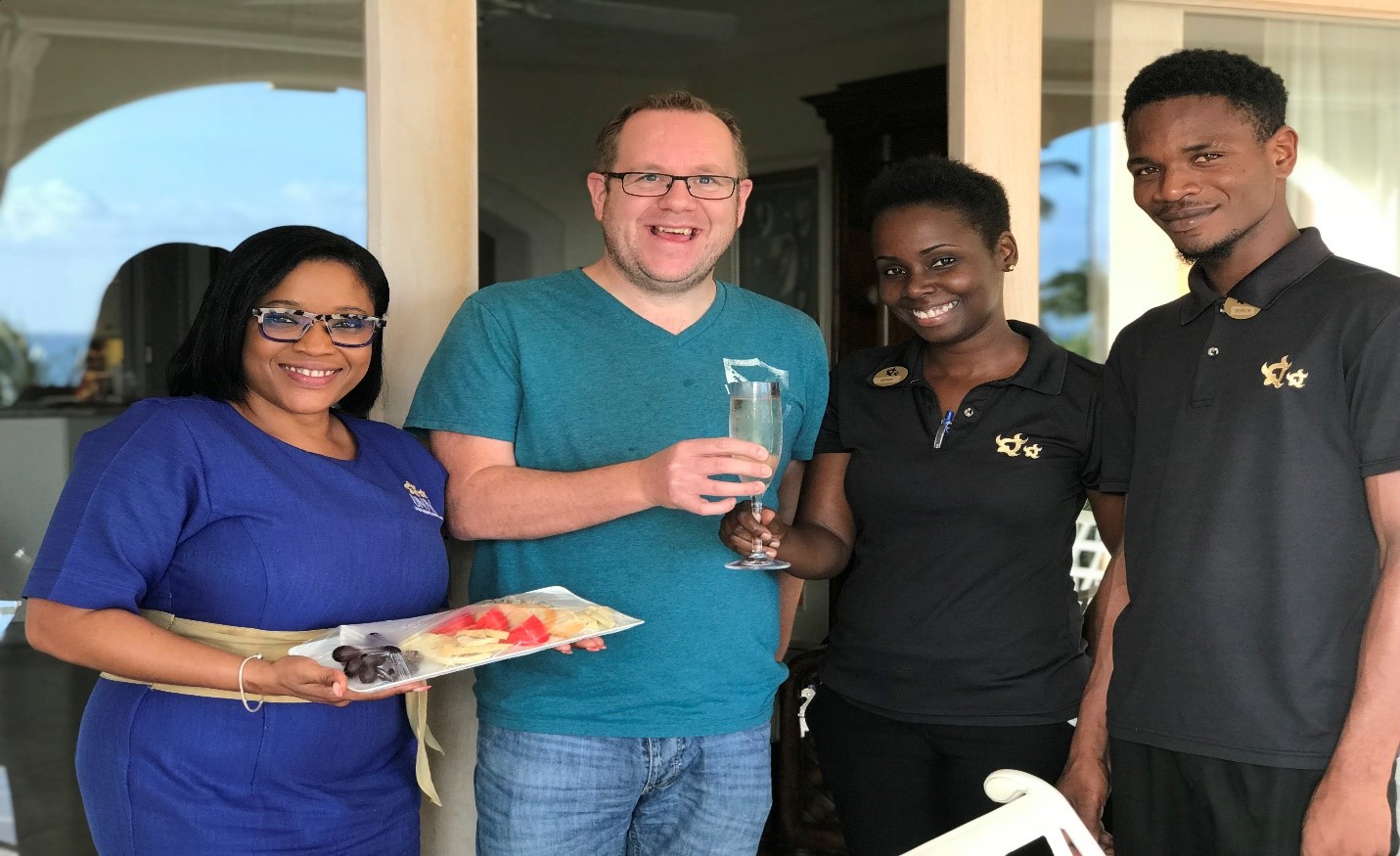 Saint Peters Bay which is located directly on the beach is a collection of beautiful 3-bedroom luxury properties which surround a gorgeous swimming pool and a lovely swimming cove. But what really makes St Peters Bay stand apart from other properties are the wonderful staff. Saint Peters Bay do a welcome better than anywhere else. Their timing of arrival with an ice-cold glass of champagne and a plate full of delicious nibbles is impeccable. Geoff, the manager, is one of the best we have come across. He has a service culture in his bones and makes everyone feel unbelievably at home and welcome.
EMERALD BEACH 3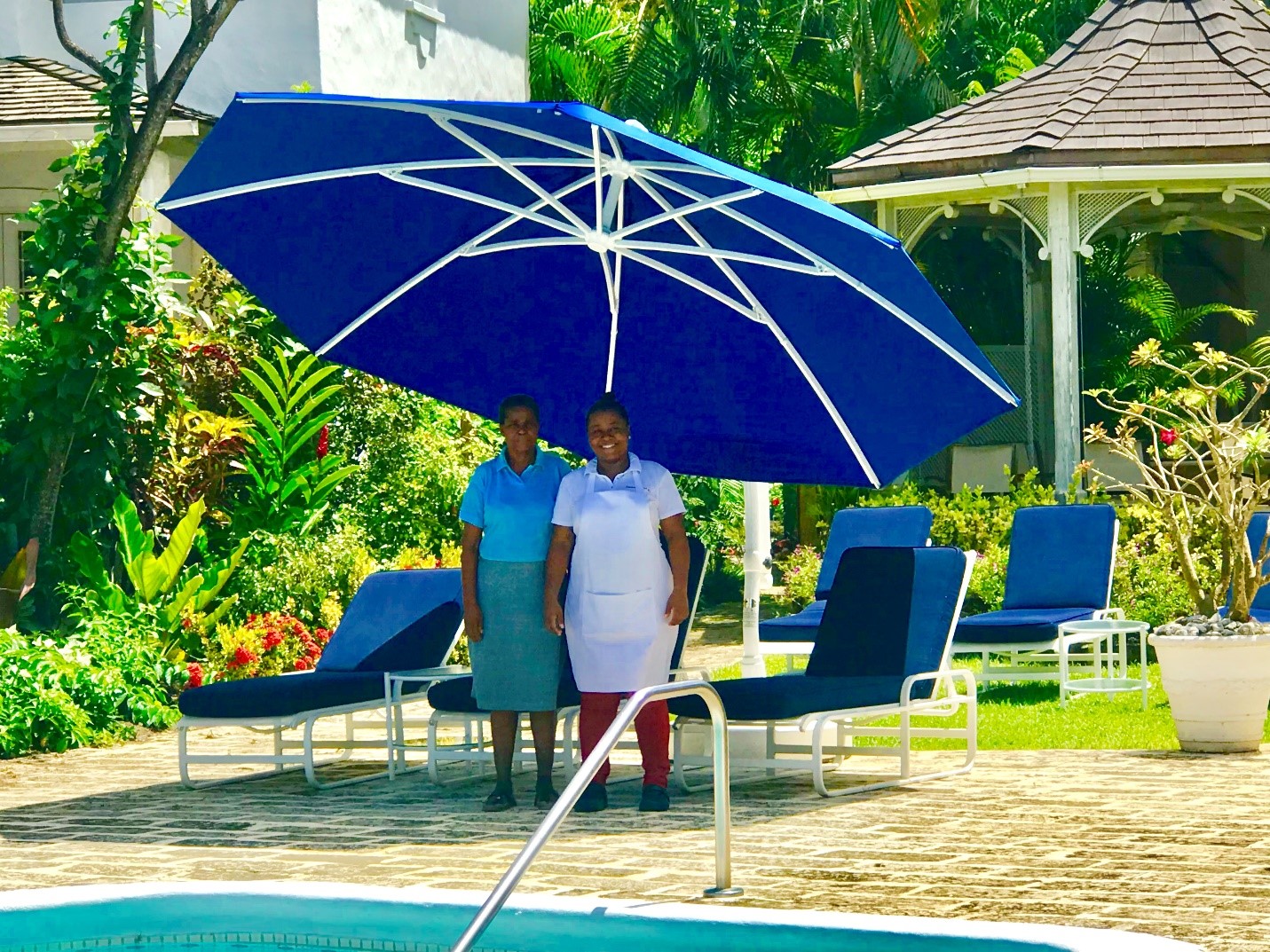 Emerald Beach 3 is a gorgeous beach house located on one of the most beautiful and peaceful beaches on the west coast of Barbados called Gibbs. This 3-bedroom gem is part of a small exclusive development of just 6 properties. The villa is lovely with a relaxed feel, but the best bit is without a doubt the love and attention you receive from the lovely Cook Gemma and the housekeeper Vicki.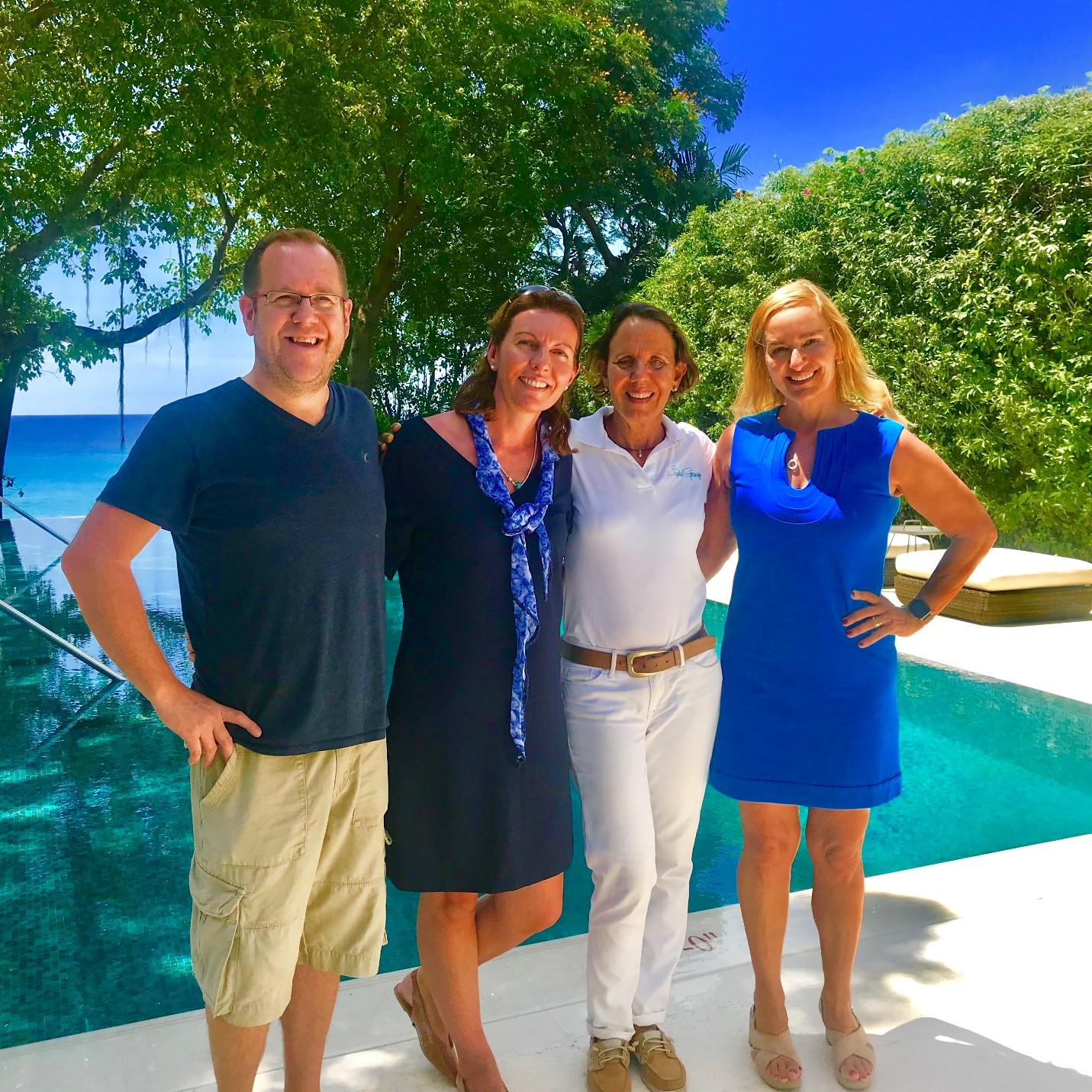 Crystal Springs is without a doubt one of the iconic villas in Barbados. It is simply gorgeous. Imagine Italian style gardens full of cobblestone paths, sweet-smelling tropical flowers, water features everywhere and then a stunning glimpse of the gorgeous turquoise sea and private cove. It simply doesn't get better, but the best bit as always is the fact that the team who look after you during your stay are impeccably trained. The team which include chefs, butlers, housekeeper and many gardeners are led by Amanda who is a stickler for ensuring every detail is thought about.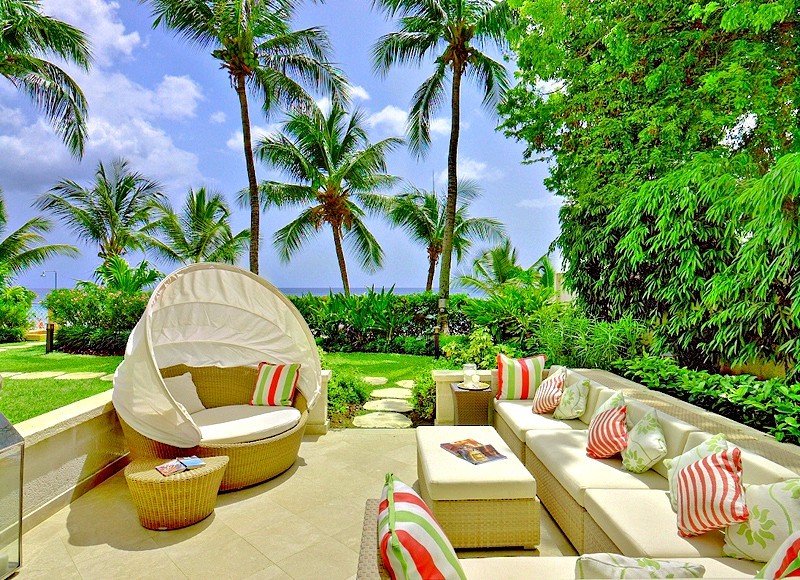 Smugglers One is located on one of the islands most beautiful and popular beaches called Payne's Bay. It is a lovely 3-bedroom property and is part of the very exclusive Smugglers development which includes a communal swimming pool, 24-hour security and a beach butler. The housekeeper Oli is one of the most popular on the island. She is a total gem. Smugglers One gets more repeat business than any other property included in the Exceptional Villas portfolio, and she is the reason. She is also the best rum punch maker on the island. I am still trying to find out her secret recipe!
MILORD
Milord is one of the best value stand-alone villas on the west coast of Barbados. It is located directly on the beach at Fitts Village. The views from the bedrooms on the first floor are simply gorgeous. You might not want to leave. But if you do, you will be welcomed by a big smile from the Housekeeper Jackie and the Cook Cheryl who will no doubt have some delectable goodies waiting for you to drink and eat.
ABOUT THE AUTHOR
Alexandra Baradi is the owner and CEO of Exceptional Villas https://www.exceptionalvillas.com/ who are one of the worlds most trusted villa vacation rental companies. The only feature personally inspected and 100 per cent vetted villas. There moto and culture are about putting truth in travel.