More akin to a scene that you would see in a Hollywoood film, Wednesday morning by Habaneras in Torrevieja and a man hanging from a pedestrian bridge threatening to jump!
The incident took place on the pedestrian bridge that joins the commercial areas of Carrefour and Habaneras with the Las Torretas developments with the man hanging six metres from the ground over a 4 lane carriageway.
With their headquarters less than 200 metres away the Local Police were quickly on the scene only to find that he was uncooperative and extremely aggressive.
Hanging from the parapet by just his hands he threatened to jump for approximately a minute before he eventually fell onto the road below.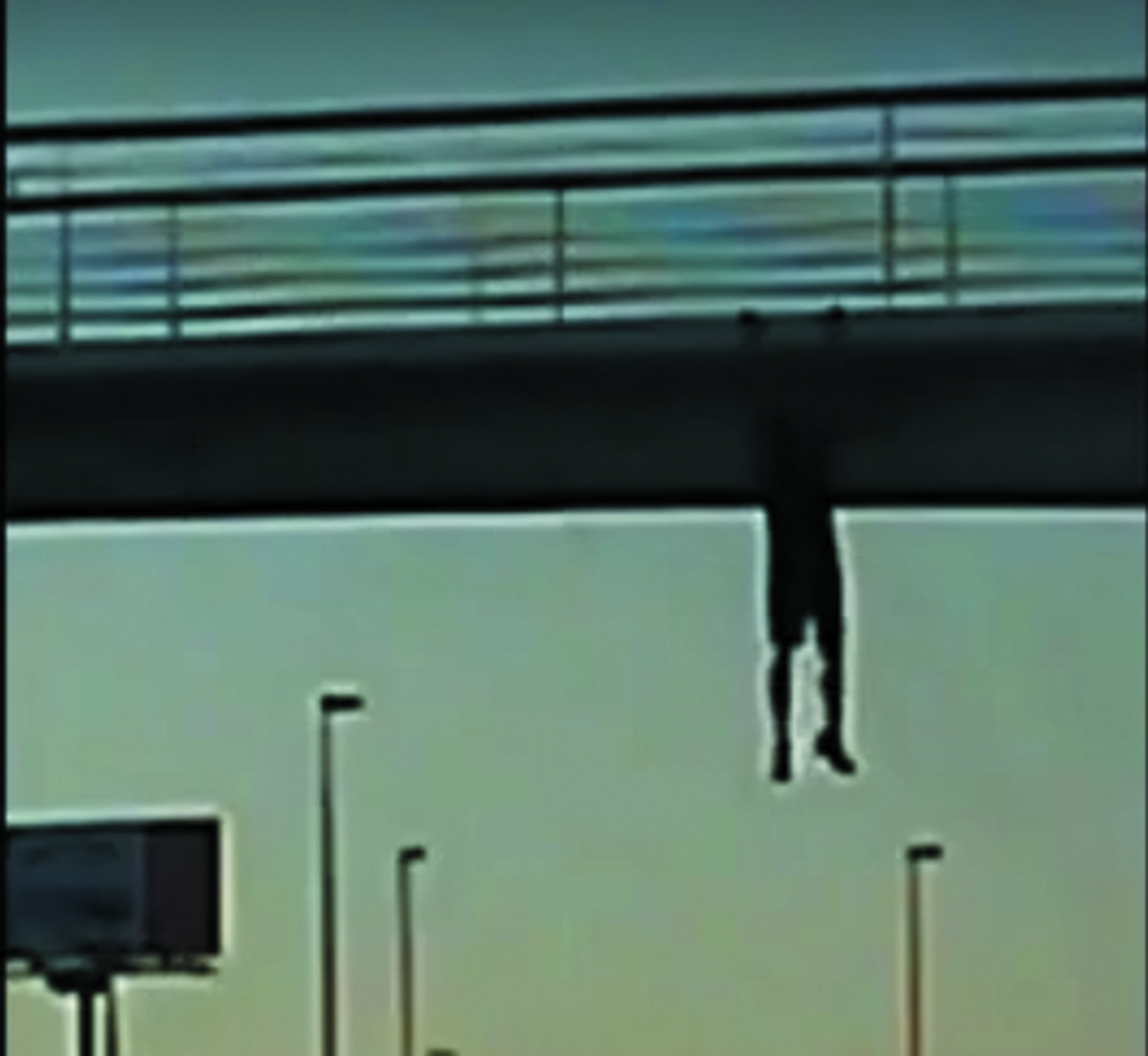 As he then lay on the tarmac in a state of shock he was restrained by the Local Police with assistance from the Guardia Civil. An ambulance and a SAMU medical unit attended to his injuries before he was taken away with a suspected broken ankle, still shouting threats, to Torrevieja Hospital
Police suspect that he was under the influence of drugs although this has yet to be confirmed.