A 53-year-old woman from Madrid was injured on Saturday morning when she fell into a rocky area in the Torre de la Higuera de Torrevieja. The victim suffered leg injuries that required the attention of the rescue services as she was unable to leave the area because she was immobilised.
The victim tried to climb down to the sea but she slipped and fell onto the rocks from a height of about 3 metres causing an injury to her left knee as well as bruises to the shoulder and other parts of the body.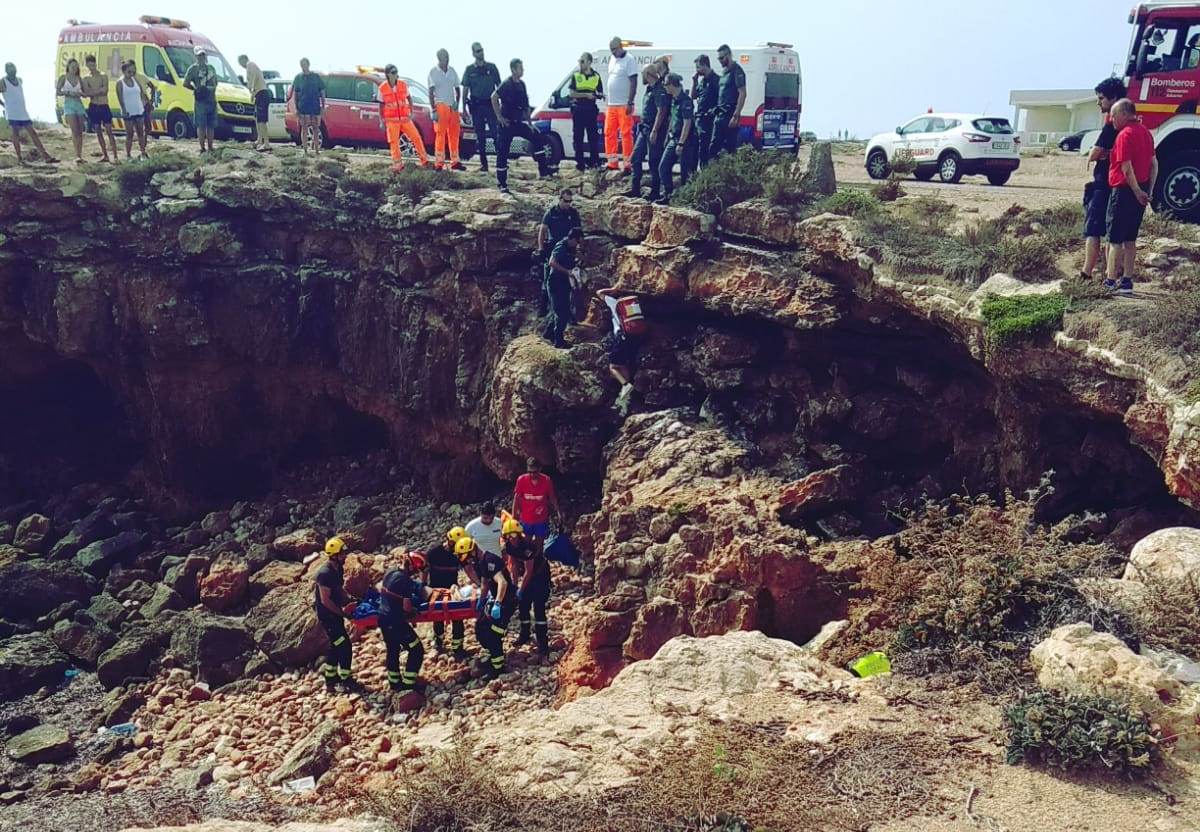 The woman remained conscious but immobile until the arrival of the rescue and emergency teams. She was attended by firefighters from Torrevieja fire station, beach lifeguards, Local Police and the Civil Guard. There was also a SAMU ambulance on standby, into which she was moved following her rescue. Her injuries were said not to be serious she was moved the Torrevieja Hospital, where she is said to be stable.