Wednesday is a public holiday throughout Spain, in celebration of the feast day of the Assumption of Mary, which acclaims the Christian belief that God assumed the Virgin Mary into Heaven following her death.
On the Orihuela Costa a mass will be held at the Catholic Church in La Zenia, starting at 7.30pm. The mass will be accompanied by the parish choir. At 9pm it will be followed by a meal and music from the group 'Melody'.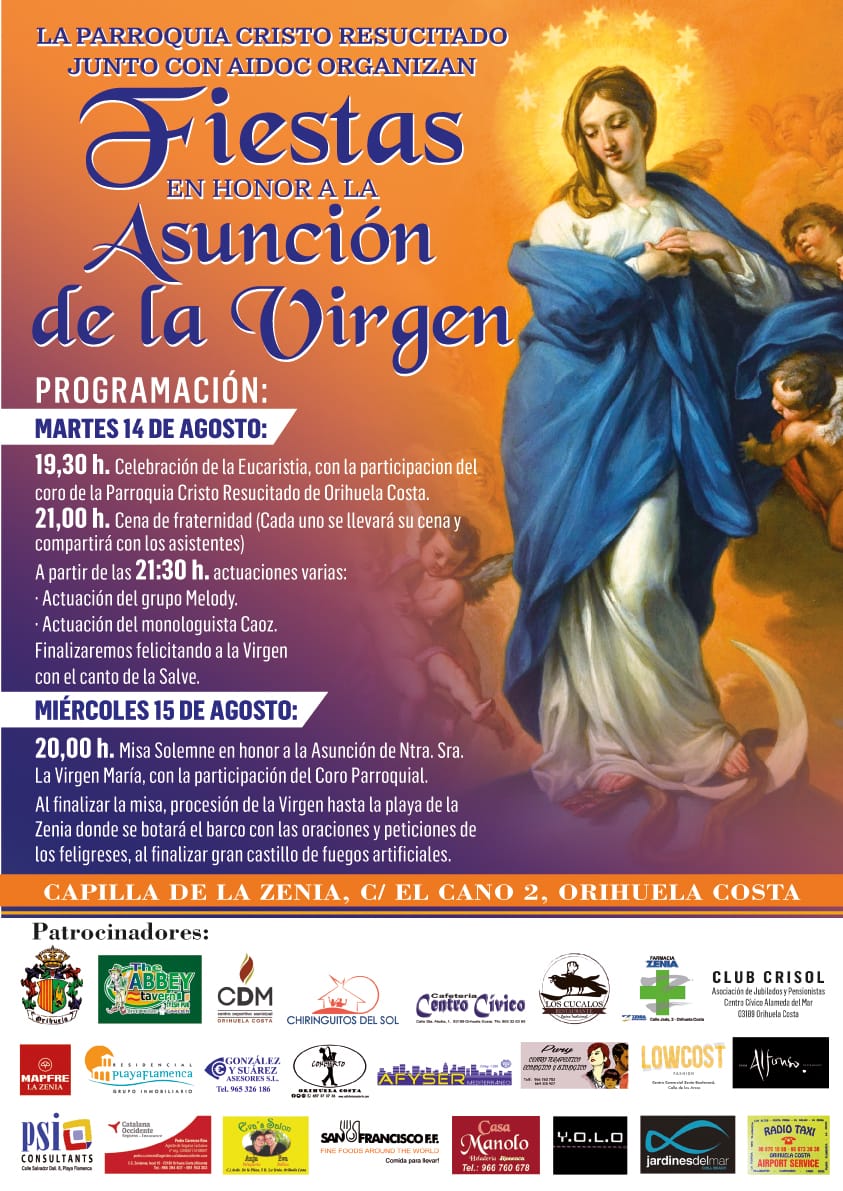 On Wednesday evening mass will again take place at 8pm. This will be followed by a procession down to the La Zenia beach of the Virgin Mary where a boat with petitions will be burned in the sea. After the procession there will be a fireworks display.
Everyone is welcome to join in.