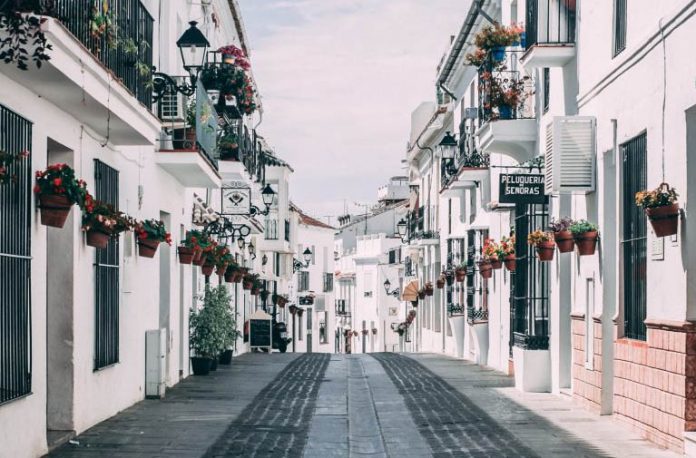 Since the Spanish housing collapse in 2008, the OECD reports how the real estate market is undervalued by 26%. Despite the average property prices being on the rise, the Spanish economy is currently one of the fasting growing in the EU – making a home in Spain a great investment. Not to mention, Expats have little to no restrictions on buying property. However, foreigners must also be aware of differences in the Spanish mortgage and the buying process before you get started on your next big ticket purchase.
So, is buying a property in Spain difficult for non-residents? Here are the ins and outs of buying a home in Spain.
Get a Visa, Buy the Property
Currently, Spain offers a 'golden visa' program for owners looking to invest more than £500,000 in Spanish property. You might look to release some equity from your existing home as a deposit. While the golden visa is not a working visa, it will allow you to become automatically eligible for a residency visa. In fact, the 'Golden visa" can be obtained from a Spanish consulate in your current country.
Opportunities of Mortgage Rates
Coupled with low interest rates, monthly mortgage payments can be less than the cost of rent. In fact, the government's attempt to attract expat buyers has led to the visa-and-property scheme with an array of products designed especially for foreign investors. A fixed-rate mortgage will cost around 2.5% for 20 years – making it a common option for buyers from abroad.
Understanding the Buying Process
Just as you would make an offer in any country, if the offer is accepted, the buyer and seller will sign a preliminary contract called a contrato privado de compraventa. Once the documents are signed, the buyer will then pay a deposit, usually around 10% of the purchase price. Also, be sure to follow the mandatory property inspections, especially if you are buying a rural property that may not have been built with regulations.
Paying For your Spanish Property
The final step is to pay for the property. You will need to open a bank account, based on your expat visa and law requirements. There are several banks who provide an account, specifically focused on expats. This will allow you to use your passport and N.I.E.
Buying a home in Spain may be a lengthy process, but once the move is settled, you can begin to enjoy the Spanish fruits of your labor.