www.ukbenefitsinspain.com
Many of us living in Spain do so to escape the cold and damp that envelops the UK for much of the year and for those with illness or disability the sunnier climes of the Mediterranean provide some welcome relief from the aches and pains, breathlessness and mobility problems exacerbated by northern European winters.
People living with illness and disability often accept the fact that because they may be getting on in years then inevitably getting around and managing their personal care becomes more difficult.
That is not to say, however, that they may not be entitled to disability benefits. I receive enquiries from people who have not even heard of what that they may be entitled to and from others who may have heard of what is available but, not understanding the rules of entitlement, have previously dismissed the idea of making a claim.
In addition, there are those who are not receiving their correct entitlement due to being wrongly refused an award or because their condition has worsened and do not realise that they should be on a higher award.
I continue to receive calls from confused and disgruntled people concerning their entitlement to certain disability benefits while living in Spain. When making contact with the DWP many are still being told that because they live in Spain they cannot make a claim for Attendance Allowance or that they need to have spent two out of the last three years in the UK prior to making a claim.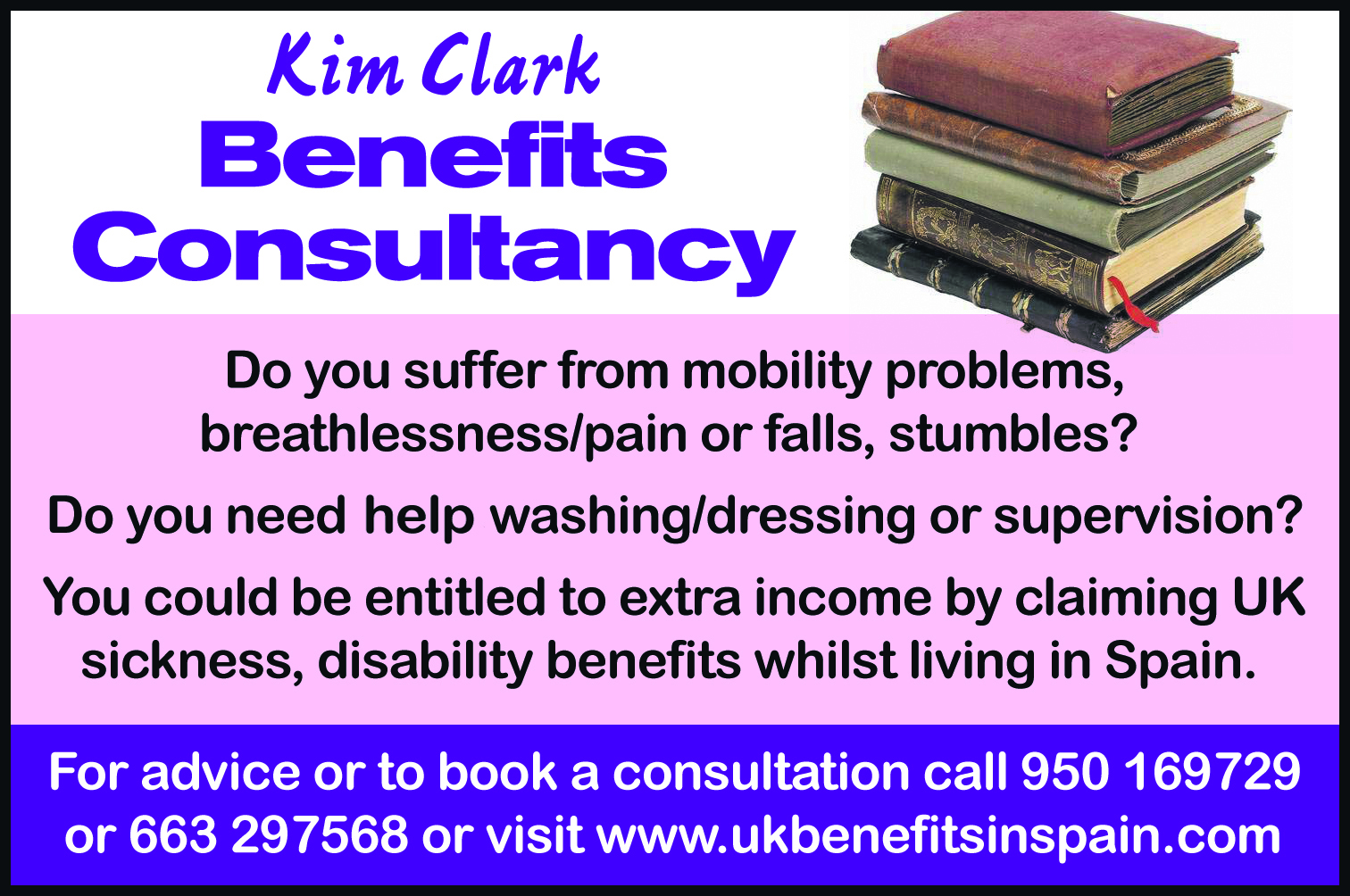 The difficulty in accessing support from social services in Spain means that people often have to fund their own help with domestic chores and personal care. Many who do not make claims for benefits end up having to return to the UK as they simply do not have the money needed to pay for these services.
Since a CJEU ruling in July 2011, first-time claims for Attendance Allowance, Personal Independence Payment and Carer's Allowance can be made by people living outside the UK in another EEA member state. The past presence test no longer applies as long as you can show genuine and sufficient link to the UK.
Broadly speaking this means that you or a family member need to be in receipt of a contributions-based payment from the UK. It is also important to emphasise that Attendance Allowance and Personal Independence Payment are non-means tested and non-taxable meaning that any award will not affect your pension.
The welfare benefits system is complex and at times confusing but misinformation put about by people who do not fully understand it will unfortunately mean that many could miss out on that extra income which proves so invaluable to those living with illness or disability. For up-to-date, in-depth and reliable information on what is out there for you, a family member or a friend please give us a call.
We can take you through how you make a first-time claim, ask for a review of an award and prepare you for and represent you at appeals tribunal. For more details on all the above please find contact details below.
Kim Clark Benefits Consultancy
tel: 950 169 729
mob: 663 297 568
www.ukbenefitsinspain.com