Sunday 1st July finally saw the 2nd Travesia de La Cantera on the beach Playa Albufereta, Alicante. Previously postponed from May due to plagues of Portuguese Man of War jellyfish and then for a second time in June, this travesia finally took place on Sunday 1st July. Over 200 swimmers participated in the 4km race and 133 swimmers in the 2km race.
Compliments to be given to the organisers "La Concejalia de Deportes de Alicanet" and "Cronotag.es" for their efficient timing controls and organisation of the event.
The 2km race starting first at 9am with participants fighting strongly for places in their age groups. The youngest swimmer of the competition Amy Connolly, aged 13, had a good strong start and managed to keep this pace all through the race and was rewarded with 1st place in her category "Infantil female" with a time for the 2km of 34:26 and being place the 4th girl to finish from all ages.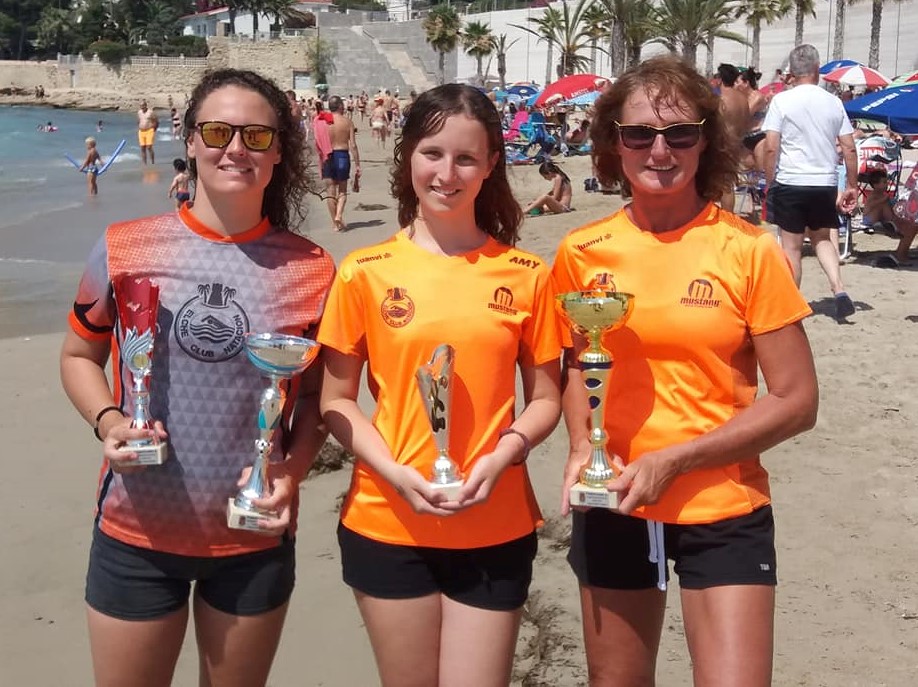 At 9:15am the 4km race began. Older sister to Amy, Zoe Connolly, again one of the youngest swimmers in the event came in first in her "Junior female" category and the 1st girl to compete the 4km race with a time of 53:42 and 4th finisher from all the men and women.
Mum Vicki Connolly also participated in the 4km race with Zoe in the "50 -59 female" category with a time of 1:05:39. Finishing 1st in her category gave the whole family a hat trick of first places.
Friend and teammate Beth Altabas was not to be left out being the oldest participant in the 4km race finishing first in her "60+ female" category. All 4 swimmers members of Elche Club Natacion put the club high in the club rankings along with other teammate Jamie in the 60+ masculine category.