Last Friday saw the exciting launch party of Barkinside's new website www.Barkinside.es at Tipsy Terrace in Hondon de los Frailes. There were dog agility displays and obedience demonstrations, delicious cakes made by volunteers and doggy goodies to purchase.
La Casa Canina showed that any dog, regardless of size or breed, can enjoy the excitement of jumping, going through tunnels and weaving through poles! We watched puppy Mozart with his owner 10 year old Fanette who are the future of agility, beginner Denise and her labrador Poppy, the more experienced Tiko and his galgo Largo and finally Diego with his champion border collie Enya.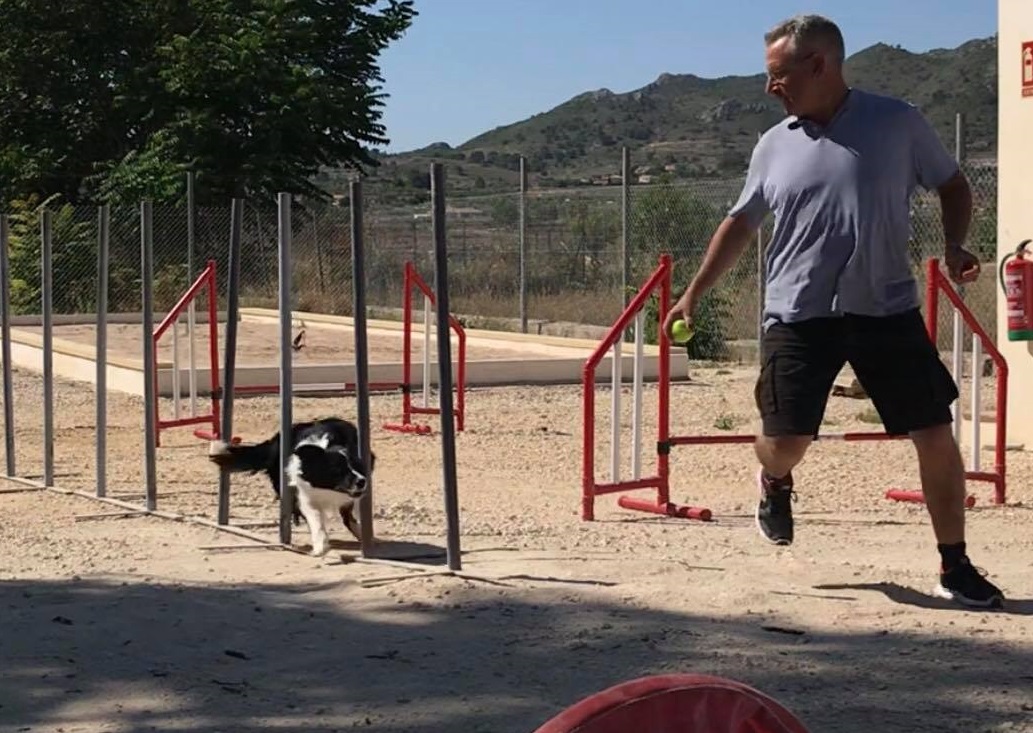 Enya showed us exactly how she wins competitions throughout Spain.
Finally a strange looking dog called Kimble and its owner came on to show how it isn't done with a little comedy routine!
Following this Danny de Castillo, the acclaimed assistance dog trainer, asked his own dog Voltio to demonstrate an amazing range of obedience and skills including opening fridge doors, helping his master undress and balancing sausages on his forehead!
There was a fantastic turnout of people. It was a great opportunity for them to meet and cuddle some of the beautiful dogs that have been abandoned and rescued. Two dogs were reserved that morning and a total of Euro 941.70 was raised for all the dogs who are being cared for at Barkinside, a rescue sanctuary run by Jacqueline Peter Roberts and her husband Roy, based near La Romana/Novelda. All are welcome to come and visit the dogs and see first hand the work that Barkinside do.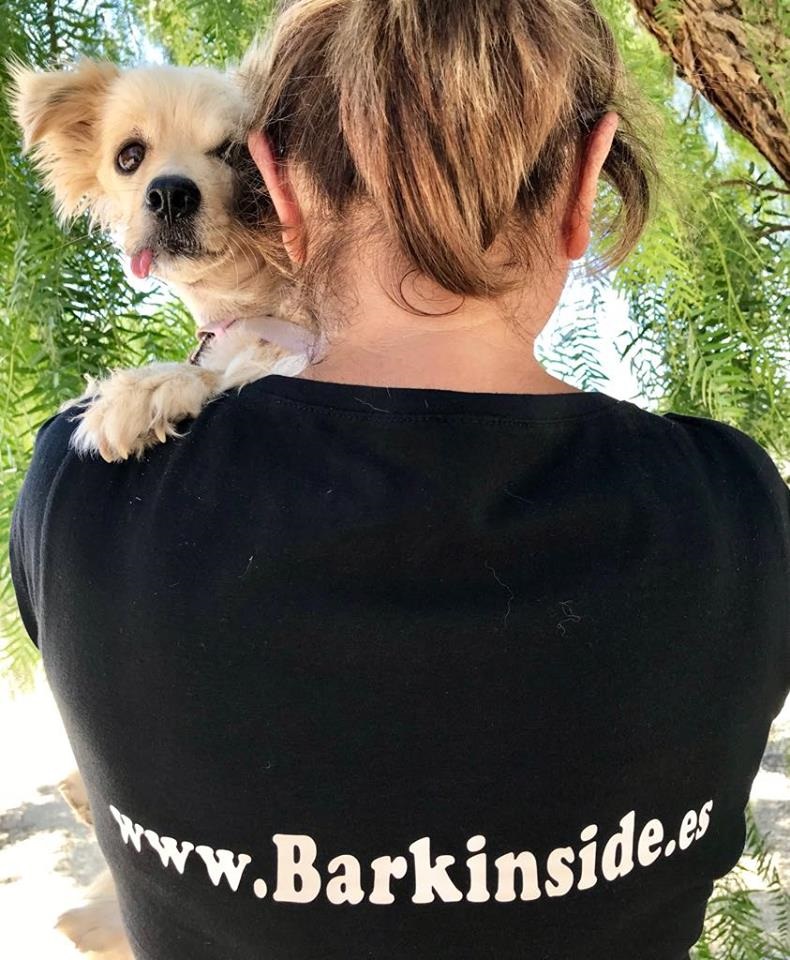 Two people kindly offered to foster dogs. Barkinside encourages fostering, for either long or short term – even just a weekend. This gives a dog the opportunity to experience a loving home, possibly for the first time in its life, and gives the fosterer an opportunity to experience looking after a dog for a limited period without commitment.
This fun packed morning delighted everyone whilst at the same time introduced everyone to the new website www.Barkinside.es which showcases all the abandoned and rescued animals in their care. Well done to all the staff at Tipsy Terrace for coping with the onslaught! For more information see www.Barkinside.es or call Jacquie on 697.122.883