Classic car enthusiasts flocked to Redován last weekend where they enjoyed a concentration of over 55 Jaguars, plus a superfluity of classic cars and American muscle.
They were on the Polígono Industrial San Carlos where Clásicos Legendarios S.L. were holding their official opening day with a family-friendly event which saw over a couple of hundred people from Spain, Norway, Denmark, Angola, Sweden, Germany, U.K and Ireland, enjoy an afternoon of car related activities.
As well as the opportunity to wander round the large static vehicle displays and admire the classic contributions from JEC, Phoenix classic cars and CBC, Rob and Kirstie Nicole Saltiel and Ben Fuller from Clásicos Legendarios, were on hand to show their own stocks of new and used Jaguars, Land Rovers and other vehicles, to the general public.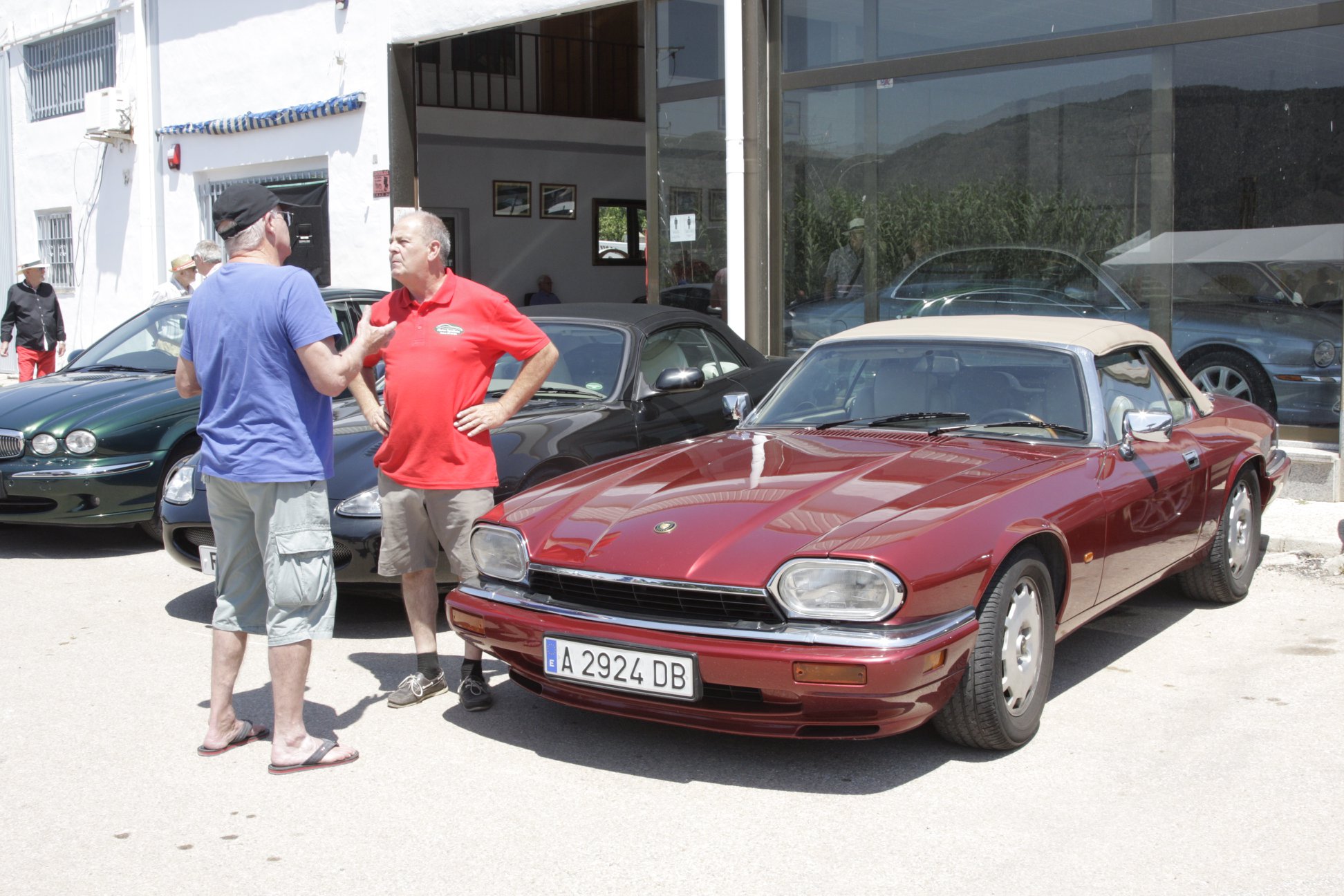 Although only recent arrivals to the local area, the company has over 40 years' experience in the total care of classic cars, from routine maintenance to complete restoration and beyond which was amplified by the magnificent display that they laid on.
To a background of music provided by the Crooners the visitors enjoyed a free Hog roast provided Pig Out Now as well as a Drone video by BilboFly. There was also a large raffle, included but not limited to, Jaguar merchandise, homemade cakes, and other services from Clásicos Legendarios S.L
With a truly International attendance it was a very special day for the company who have quickly established themselves on the southern Costa Blanca.
Kirstie told the Leader "We had a wonderful time and hope that our visitors did too. And for those who couldn't make it, we are always open for their visits."
Clásicos Legendarios S.L. is situated in Redován on the Polígono Industrial San Carlos, Carretera Nacional 340 pKm 691.500. You can see their website at: www.clasicoslegendarios.com or their ad on the front page.