Our now annual pilgrimage to Valle Del Este took place during the last week in May and as usual the trip was terrific value, great camaraderie, and good fun for all of the 42 of us that made the journey.
Day one is always a bit of a rush, with booking in etc, but we all managed to assemble on the tee for an afternoon Texas scramble which was good fun and also a good introduction to the members that had not played there before. The winning team for this competition was Robert Scott, Bill Malcolm, Michelle Evans and Dave Shelton with 59.8 points which was a good score.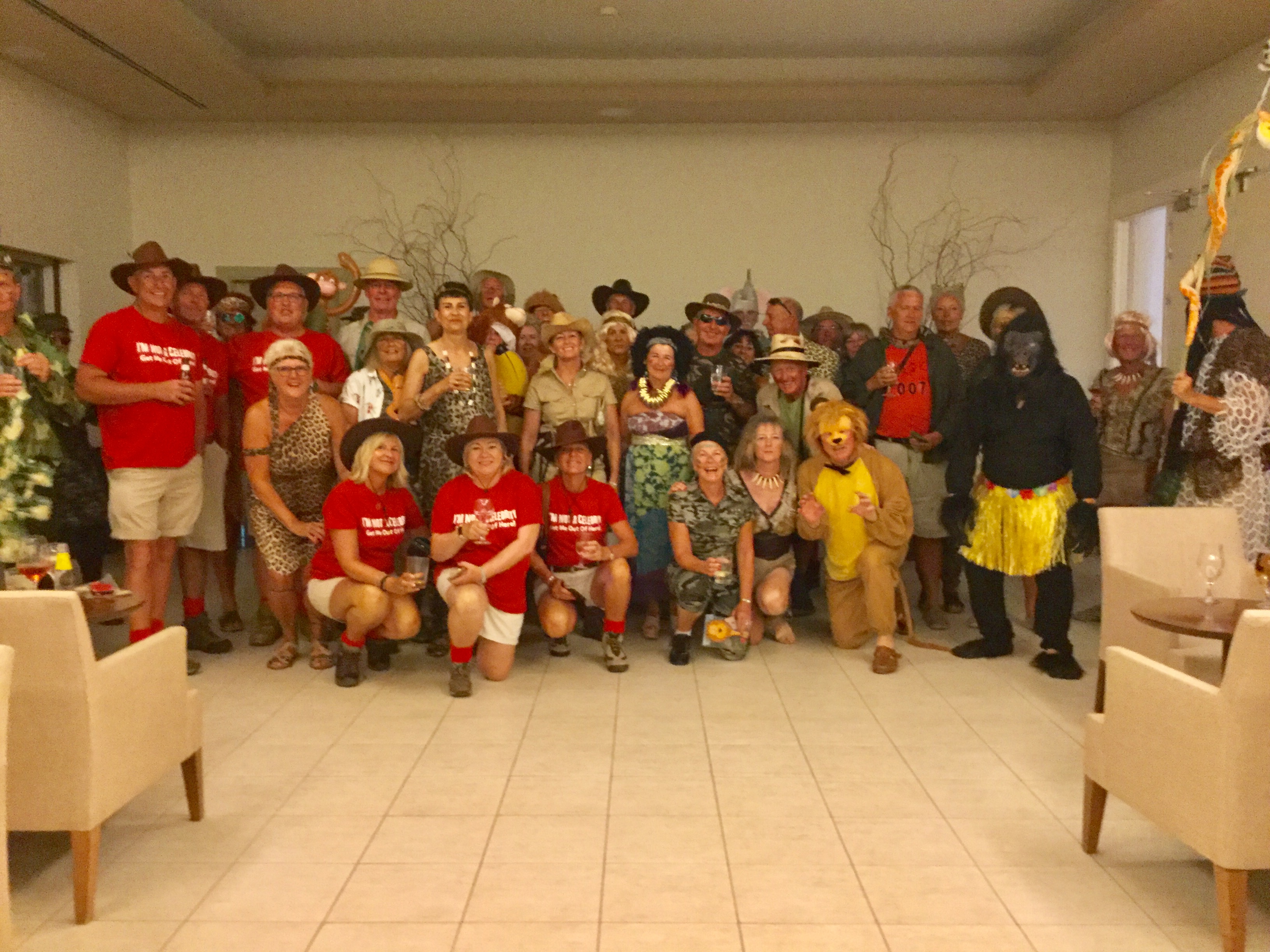 Day two, 16 players (gluttons for punishment) went off to Marina Golf at Mojacar to play a different course, this stapleford competition was won by Dave Wright.
Day three, 28 players played for the Valle Del Este trophy which this year was won by Steve Craven on countback. The non golfers in our group also had a great time around the pool, visiting places of interest and shopping of course !
The purchase of the weekend was made by Mal George who bought a six foot raffia cactus, promptly named it Manuel and carried it around for the rest of the day, much to every ones amusement, in the evening we had a pairs putting competition which was won by Barry and Karen Wingate.
The weekend culminated with our final night fancy dress party, the theme of which this year was "Jungle" (see photo) All in all another great friendly weekend, great companionship, great golf and of course a little bit of drinking.