By Andrew Atkinson EXCLUSIVE
It's not every day that you chat to an Oscar winning actor – while on set for the filming of star studded crime-drama TV series Peaky Blinders.
British actor Michael Garry – who starred in Series 4 of the BBC iconic criminal gangs' show – talks exclusively to me while on vacation in Benidorm.
Adrien Brody, winner of Best Actor award at the 2003 Oscars, for starring in Roman Polanski's 'The Pianist' in 2002, was a gangster in Peaky Blinders. "I spoke twice to Adrien – thinking he was just an extra, like me," said Michael.
Michael, 66, from Preston, Lancashire, is spending time away in Benidorm with his wife Ros.
Michael, who has also played roles in Coronation Street and Emmerdale, featured in a scene from Peaky Blinders as a 'heavy' – when leading Boxer Goliath through the corridors, prior to entering the boxing ring.
Michael was one of Alfie Solomon's heavies, who made sure nothing untoward happened to Goliath, a southern counties welterweight boxing champion.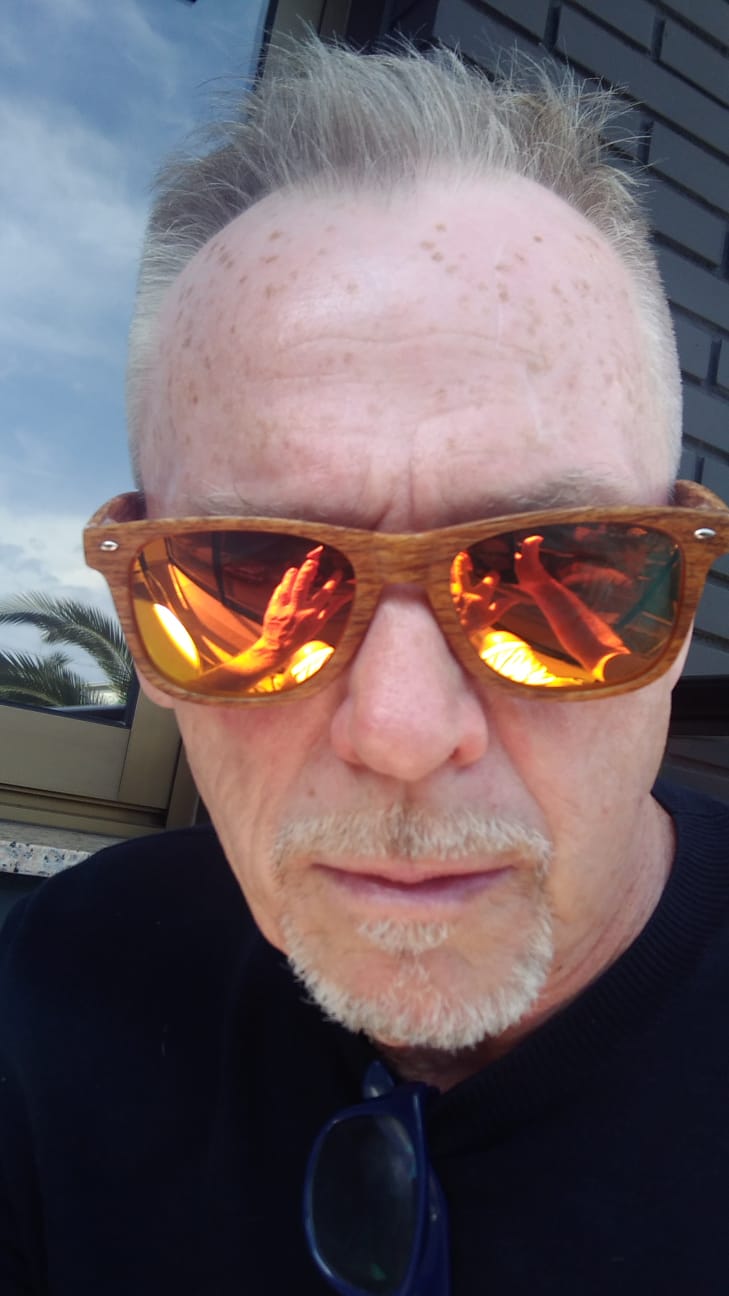 Goliath had a bout against Bonnie Gold.
Gold, a young gypsy, tough bare-knuckle fighter, had ambitions to join the elite of world pro boxing , needing Thomas Shelby's help to succeed.
Cillian Murphy, who stars as Thomas Shelby, plays the lead role in Peaky Blinders, a 1919 British TV crime-drama series in the aftermath of the Great War, set in Birmingham.
Retiring soldiers, newly minted revolution and criminal gangs, fighting for survival in the wake of economic upheaval.
One of the most powerful gangs is Peaky Blinders, run by retiring war hero Thomas Shelby and his family.
Big stars in Peaky Blinders include Thomas Hardy, who plays Alfie Solomon's, Helen McCrory, who plays Polly Gray, Annabelle Wallis, who plays Grace Burgess, Paul Anderson, who stars as Arthur Shelby and Sam Neill, starring as detective Chester Campbell.
"Tom Hardy plays Jewish gangster Solomon's who was in conflict with the Birmingham gang," said Michael.
"Tom Hardy used to bring his dog 'Woody' on set throughout filming," said Michael, who has also starred in Bollywood films.
The fifth series of Peaky Blinders is scheduled to be broadcast in 2019.