When "Reach Out" Shop 2 put on a fashion show you can be sure it will be a great success and their recent show at the Marina Bar, Calle de las Rosas on Friday 18th May certainly lived up to expectations.
With a group of dedicated volunteers , some of which were models the show delighted the many people there and show cased the quality and cheap prices on offer at the "Reach Out" charity shop in Calle dona Sinforosa. The rush to buy clothes was, as usual, similar to the January sales, with people eager to purchase the clothing and accessories available.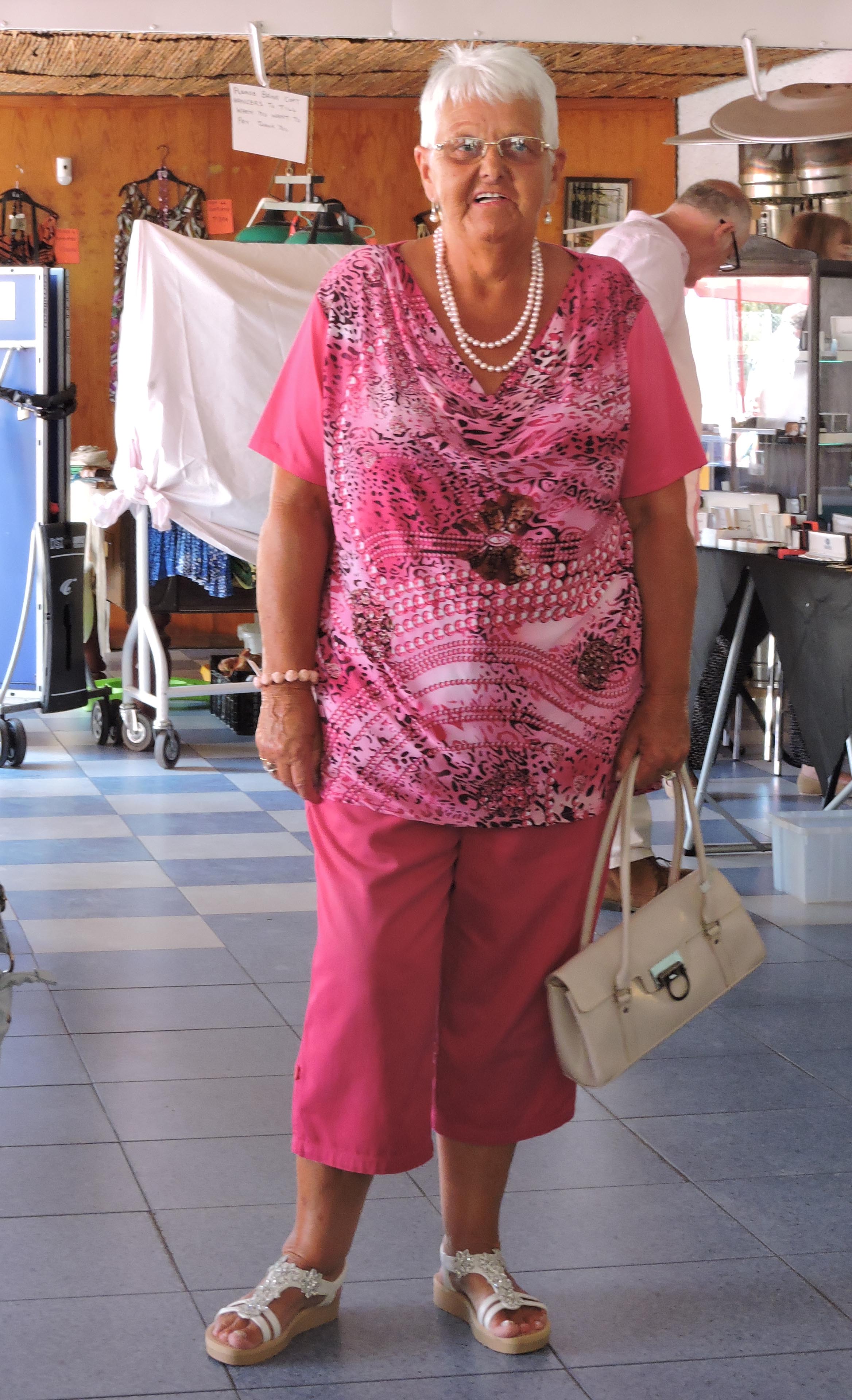 Organisers of the show Lorraine and David Whitney once again proved to the crowd that fashion can be bought at bargain prices. Other stalls selling various goods attracted the people and with a raffle and Tombola the afternoon swung along without a hitch.
The total raised for the charity during the afternoon amounted to 1021 Euros and 30 Cents and David and Lorraine of "Reach Out" shop 2 would like to thank all those people involved, who donated, ran a stall or helped in any way, and they would also like to say a big thank you to Rita, Dave and their team at the Marina Bar for their continued support and hard work.