By Nancy Klein
Crescendo International Choir, made up of women and men from a variety of European communities, recently performed two concerts in the Costa Blanca area to benefit the wider community. On Friday, May 11, Crescendo International Choir, made up of Sopranos, Altos, Tenors and Basses, sang a variety of songs for the Seventh International Choral Festival in L'Alfas del Pi.
The theme of this charity-fundraising festival was music performed in films. The town of L'Alfas del Pi is famous for hosting film festivals. It will be celebrating its 30th anniversary of hosting such events this July. So these concerts were envisioned to pay homage to the beautiful music that can be found in films.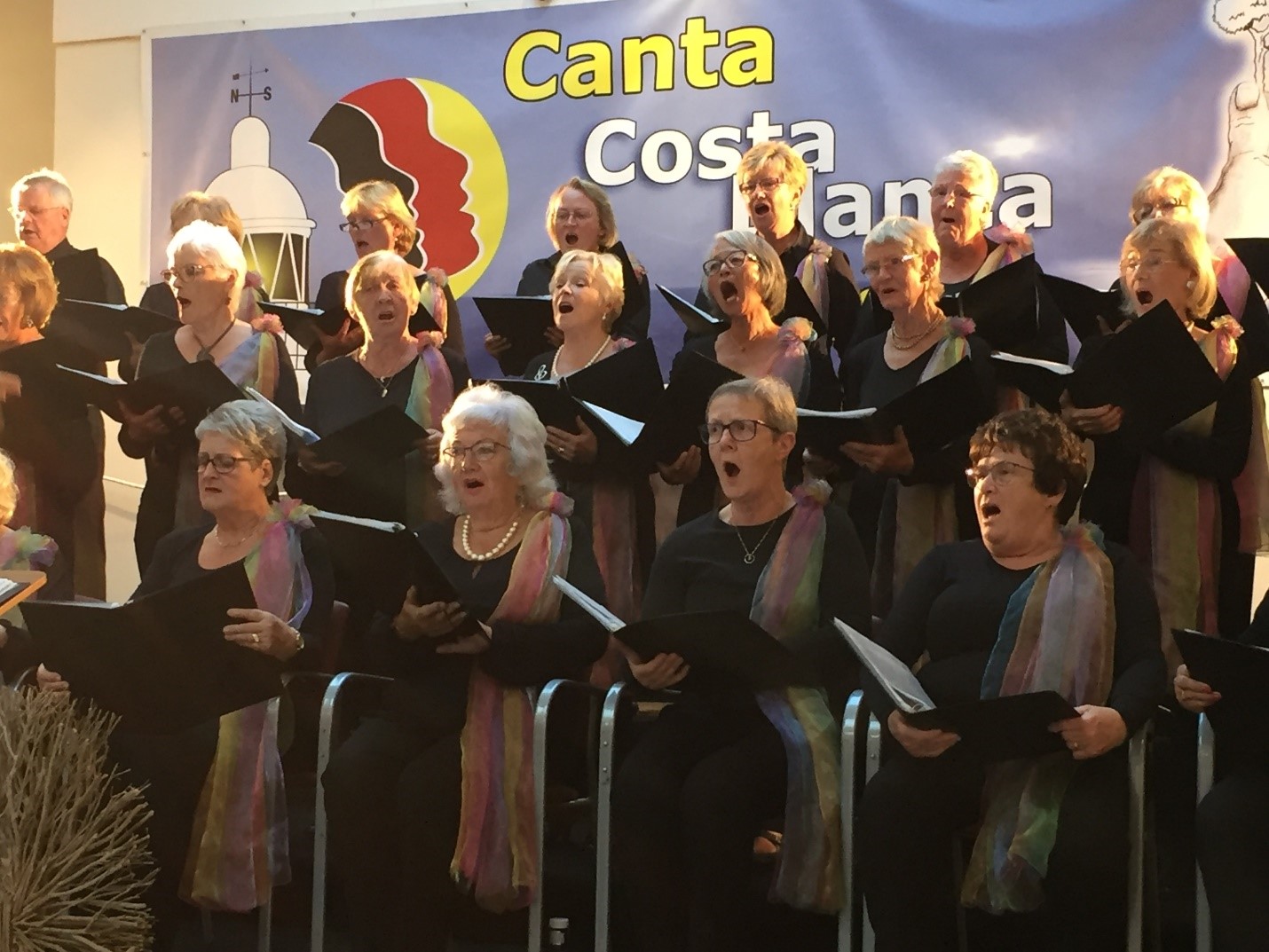 More than 200 hundred singers from five choirs performed at the musical festival May 11 and 12. Crescendo Choir International performed seven songs, including a traditional Spanish song titled El Vito. Some of the songs taken from films were Begin the Beguine, taken from a 1946 film Night and Day, The Rhythm of Life, from the 1969 Musical "Sweet Charity" and Play a Simple Melody, from the 1914 Musical "Watch Your Step." The choir, which sings a wide variety of musical styles, also performed To Everything There is a Season by English composer John Rutter, Let it Be by the Beatles and Thank You for the Music by ABBA.
Many of the songs were arranged for the choir by Spanish Crescendo International Choir Director Irene Oliva Andres. The choir was accompanied by pianist and fellow composer Antonio Guillen Posteguillo, also from Spain.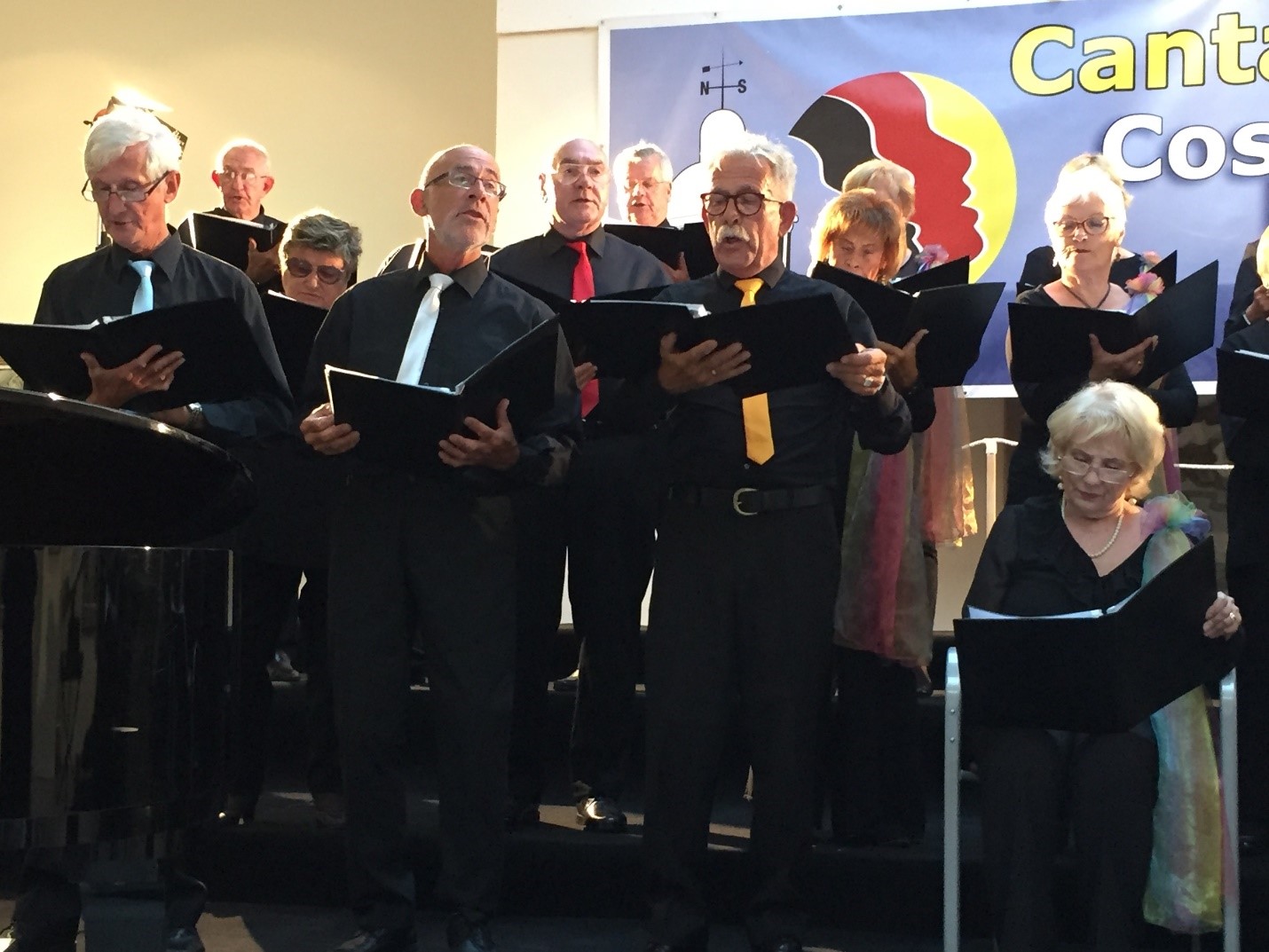 Money raised by these concerts is going to Social Volunteer Association L'Alfas, which is responsible for managing its community food bank. Both concerts were held at the Frax Foundation of Albir for the first time.
On Sunday, May 13, Crescendo International Choir performed at Parroquia San Jaime Apóstol in Guardamar. For this concert, a wide variety of music was performed, also as a charity benefit. Among the 13 songs performed were such popular pieces as Hallelujah! By Leonard Cohen and Scarborough Fair by Simon and Garfunkel and spiritual songs such as Gloria in Excelsis Deo and Deep Peace. The choir ended its concert with The Blessing of Aaron, a beautiful prayer that begins like this: "The Lord bless thee, the Lord keep thee. Make his face to shine upon thee and be gracious unto thee."
The 234 euros raised at the Guardamar Concert will be donated to the town's charity. These funds will be used to help people who cannot afford to pay all their living expenses, such as their electric or water bills or even their rent.
For more information about Crescendo International Choir, see the web site www.crescendo-choir.com.