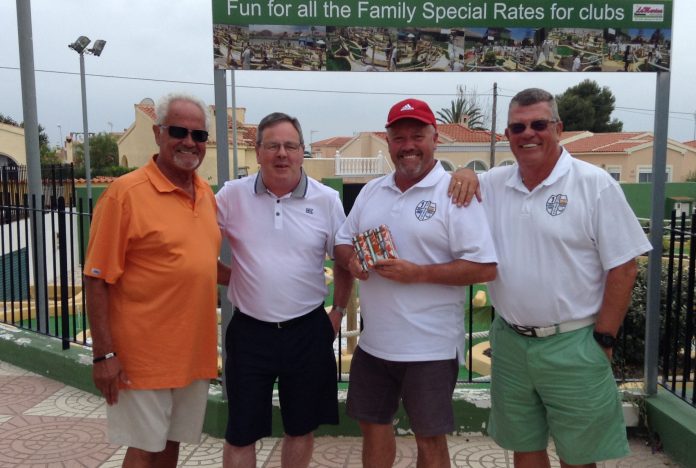 Just a stableford competition this week played at the vastly improved El Plantio course. The weather did not match the forecast and we had to put up with overcast skies, a sudden downpour and a storm rumbling around in the distance.
Despite the poor conditions, Garry Garbett won the gold division with 37 points but his score was eclipsed by John Milton who won the silver group with a brilliant 40 points. Both assure me they are looking forward to their handicap cuts!!
Only 3 of the nearest the pins were won, namely by Danny Divers, Garry Garbett and John Grint.
Just one winner of the 2's pot which went to vice-captain Bill Stobo, thanks to a chip in from off the green.
Thanks to Helena at the la marina sports centre for our after-match food.
Our next meeting is at Alicante golf to compete for the founders trophy on 24th may, first tee 10a.m at a cost of 45 euros. List on the board at the club or contact secretary Alan Craig on a100ac@yahoo.co.uk.