Alcampo La Zenia has been supporting Club de Fútbol C.F. Racing Playas de Orihuela through its Youth Foundation for several years but at a ceremony outside the store on Wednesday the links between the two organisations were further strengthened when the La Zenia supermarket presented a donation of 11,400 euros in order to improve the football club facilities.
The donation will allow the Orihuela Costa Club to provide changing rooms and mobile toilets, thereby improving the training facilities for its 150 young members.
In addition to the endowment Alcampo will also be promoting the acquisition of healthy eating habits for the children through different workshops that will be organised throughout the year.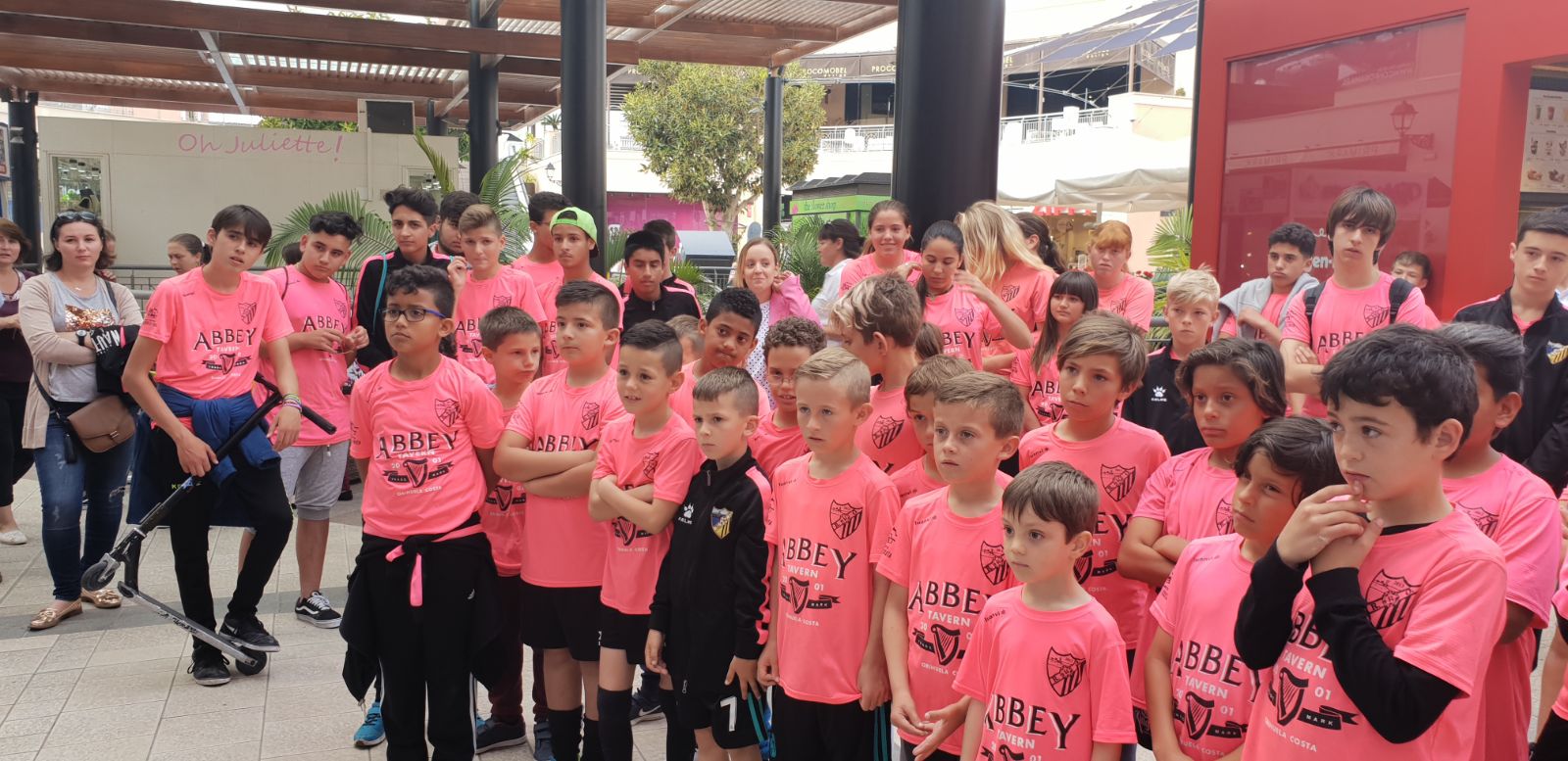 Since its launch in 2013, the Club's football academy has proved to be an important sporting influence in healthy, local leisure, whose philosophy is to educate the children in important values ​​such as teamwork, effort, respect, trust and good nutrition.
The Alcampo Youth Foundation supports non-profit organisations that promote the welfare of children and young people through projects that are linked to good nutrition and health.
Since its launch in 2012, the Fundación Alcampo por la Juventud has supported 52 projects, to which it has contributed € 566,940 helping to improve the quality of life for more than 9,600 children and young people throughout Spain.