Oceans Rattan Furniture Spain S.L opened it's Cartagena store just over 3 years ago. Popularity of the Garden Furniture range has now seen the company open a Torrevieja store in January of this year followed by it's 3rd local outlet, with 660m2 showroom, situated on the N332 in San Javier, just 2 weeks ago.
The company offers its PE Rattan Garden Furniture to customers throughout Europe and has been doing so since 2003. It has a solid reputation for service, quality and design, with all of it's garden furniture being designed in house and manufactured at their factories in the Far East.
The High Quality PE Rattan furniture is hard wearing, durable and stylish and will offer up to 10 years of long and satisfying life. The new Aluminium range is also proving especially popular andis already proving to be a fantastic addition to the range of available furniture.
The Oceana™ rattan weave can withstand all types of weather and temperature conditions making it one of the most versatile furniture products on the market. Fully weather, UV and stretch resistant, Oceans garden furniture is colourfast and has anti-mould and mildew properties to help protect it during the winter months.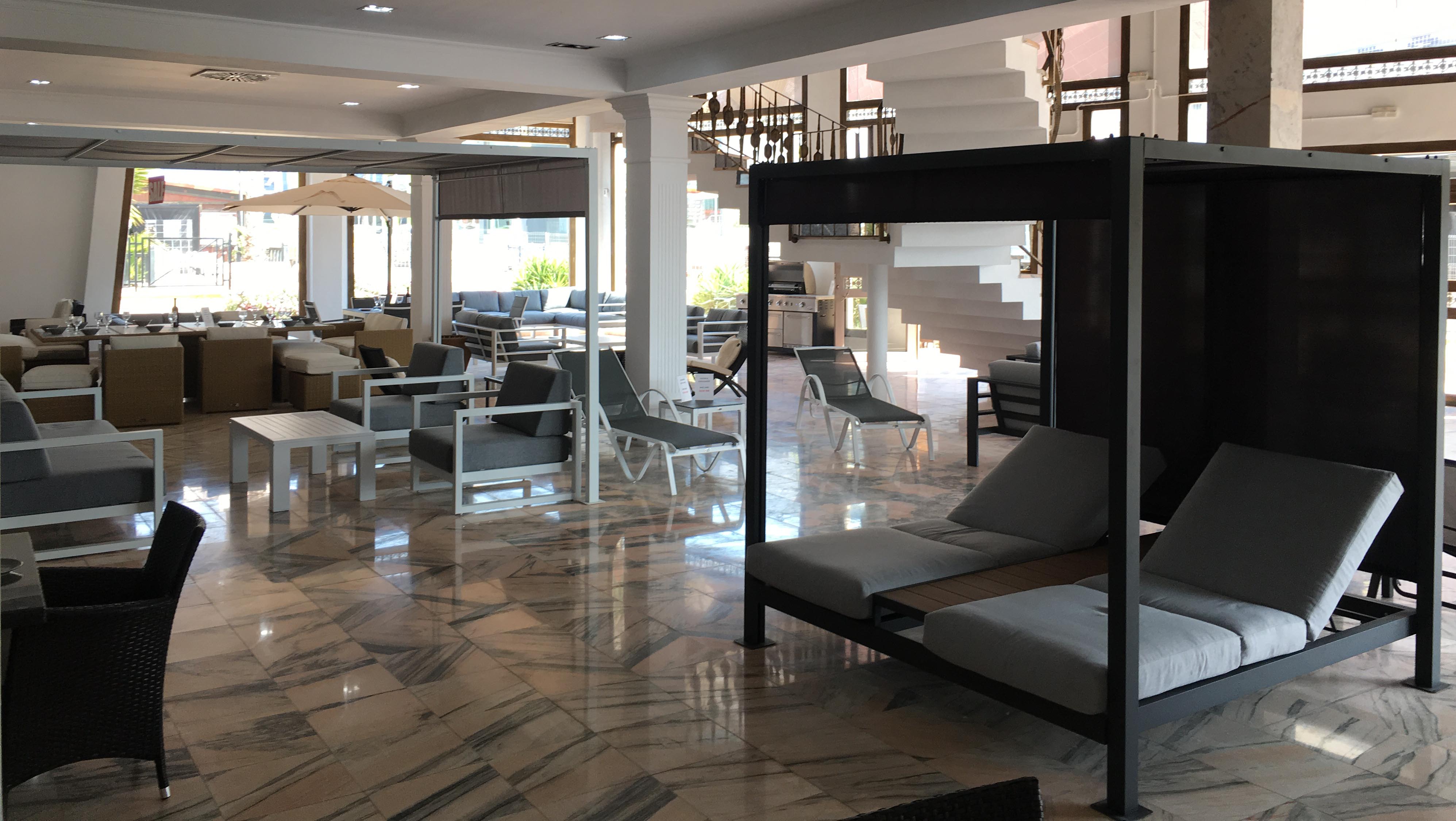 Being fully recyclable, Oceans garden furniture is an environmentally friendly alternative to rattan, wood and wicker furniture. We would be delighted to show you the complete range of all our products in any of our three stores.
The company takes it's business extremely seriously; they design and manufacture their own ranges of furniture which are transported, in over 800 containers, to Spain and Europe every year.
In addition, quality checks of their products are carried out at every stage of the manufacturing process. Each and every product is the work of designers and manufacturing teams and although similar products may be available elsewhere in the market place you can be sure if it does not carry the Oceans logo then it is not an Oceans quality product.
All of the Oceans range can now be purchased in Spain, with a national free 7 day delivery service. Within the Torrevieja and Murcia regions the company can is able to offer a 3 day delivery service which is absolutely free of charge and which also includes the assembly of your furniture.
Oceans Rattan Furniture S.L. is now the number one for the supply of quality PE Rattan Garden Furniture throughout Europe. The company also operates a no quibble Free Exchanges Returns Policy where you can change or return the product totally free.
Opening hours are Monday – Friday 10.00 – 18.00, Saturday 10.00 – 17.00 (San Javier 10.00 – 15.00) Sunday Closed and we do not close for Siesta on any day.