RACING SAN MIGUEL 3 – 0 CD MONTESINOS
CD Montesinos have gone from being unable to stop scoring to being unable TO SCORE in a matter of weeks. Gone is the fine flowing football played with a passion by this group of players and in the last few weeks, the squad has looked uninterested and looking forward to their holiday!!
It is clear that the pre-season objective, following last season´s promotion, has been more than achieved. A top five finish in the group would have been happily accepted by both Club and Supporters before the season. Having achieved that, this group of players appear to have stopped doing the things that got them to the third place they held up to a couple of weeks ago.
Last weekend, CD Montesinos and their huge travelling support, made the very short journey around the lake to San Miguel. This is THE local derby match in this area with the usual bragging rights afforded to the winners. As has been the case in the past few seasons, those bragging rights went to San Miguel who won this game comfortably and ran out very worthy 3-0 winners.
This result also means that San Miguel go above Monte into fourth place with just one match to play which will be this coming weekend, on Saturday 5th May 2018, kick-off 6.00pm. at the Campo Municipal Los Montesinos against Sporting Guardamar, a side in 14th position and trying to avoid relegation.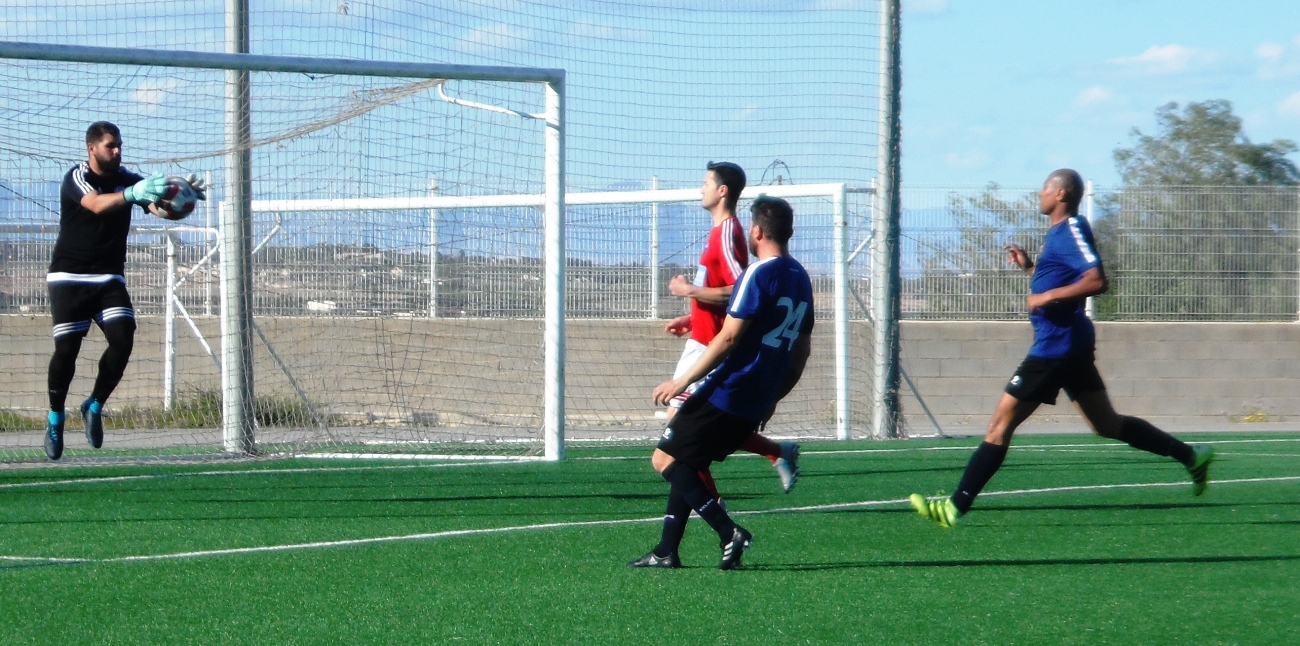 This game is sponsored by The 4 Amigos.
This will be the final match of what has been an amazing season (in the main) for the Club. After this game, the CD Montesinos Supporters Club, The Full Monte, will be holding their annual Player Of The Year awards dinner where a number of awards will be giving to players and management alike, by the Supporters Club.
The Dinner will be at the Posada Restaurant in Los Montesinos on TUESDAY, 15th May. There are still a few tickets left for this ever popular event and these can be purchased directly from Andy Bell on ellimonar33@gmail.com
VAMOS MONTE!!!
CDM TEAM:- Dani, Fernando, Manuel, Manuel Sanchez, Patri, Vazquinho, George, Pastor, Joao and German. CDM Subs:- Aitor (GK), Manuel Saez, Dario, Luis and Maccan
Report Eddie Cagigao
Photo's Terry Harris