CD MONTESINOS 2 – 2 CALLOSA DEPORTIVA
With a much changed side and no less than five first team regulars missing, CD Montesinos almost came unstuck again this week against a Callosa side who were desperate for the points as they try to avoid relegation.
The first half performance from Monte was, as it had been the previous week at Cox, totally out of character with their form this season. The players looked tired and unable to play their free flowing game as they have done for most of the season and found themselves 0-2 down with the visitors scoring from their first two attacks.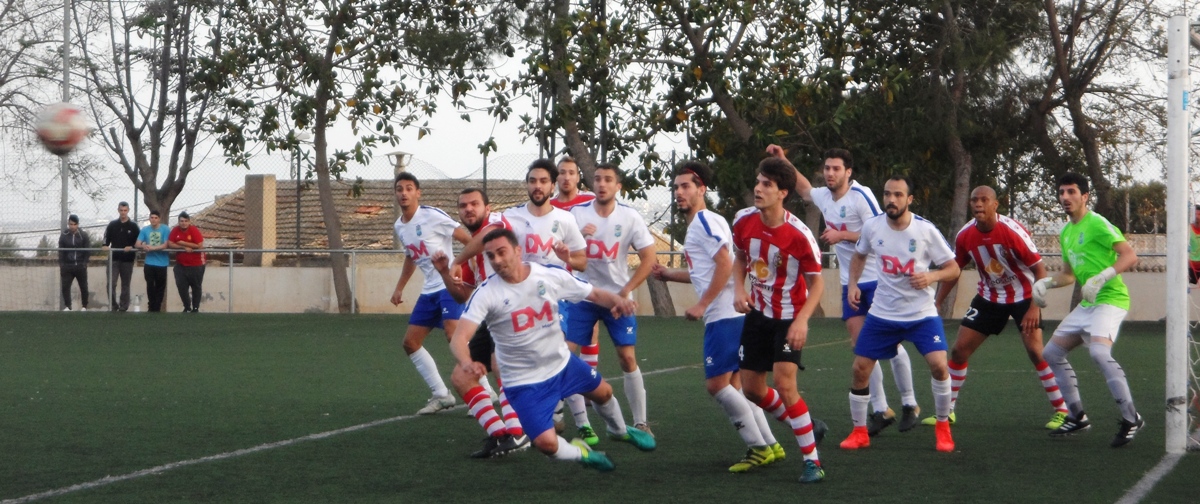 It also has to be said at this point that the match official was awful throughout the game booking no less than eight Monte players and, eventually, sending one off (the first time Monte have had a player sent off this season). We all know that being a referee at any level is difficult but this "gentleman" was truly inept and how he got out alive is still a mystery to me!!
The one glint on an otherwise woeful first half came right at the end. Having already had a goal disallowed (as Monte woke up after going 0-2 down), they pulled a goal back right on half time when Daniel Saiz fired past the visiting keeper. Even then the referee looked long and hard before he gave the goal!!
The second half held great expectation for Monte. Surely they would overturn the first half result and take all three points. Alas, it was not to be, but having hit the woodwork twice, had another goal disallowed and a number of goal line clearances, it looked as if all the good work in the second half would count for nothing, when up popped second half substitute Manuel Sanchez who, in the 89th minute of the game, equalised with a truly magnificent effort to give CD Montesinos a share of the points.
The Montesinos Man of the Match award went to Luis who was presented with his award after the game from Match Day sponsor, Erling Witzoe.
Next weekend, CD Montesinos travel to local rivals San Miguel to face the local club there, Racing San Miguel. Date and time are yet to be confirmed so please look at our Facebook page (CD Montesinos) for up to date information.
The CD Montesinos supporters club, The Full Monte, will be holding the end of season Player of the Year presentation dinner on the 15th of May at La Posada in Los Montesinos. To reserve your place on the night, please contact Andy Bell via email (ellimonar33@gmail.com).
CDM TEAM:- Dani, Manu, George, Joao, Alfredo, Manu Saez, Daniel Saiz, Luis, Pastor, Luis, Patri, Dario.
CDM Subs:- Aitor (GK), Bashir, German and Manuel Sanchez
CDM Goals:- Daniel Saiz and Manuel Sanchez
Vamos Monte!!!
Report Eddie Cagigao
Photo's Terry Harris