Warm sunshine welcomed 48 members and 2 guests to Vistabella golf course. Unfortunately, one no-show meant a member on the reserve list missed out on a game. The recent improvement in speed of play suffered a slight setback, with 5 hour rounds being the norm. Play ready golf, gents!
"Pick and play" made a temporary return, a committee decree granted by dint of the 7 new holes experiencing a bedding-in period. Greens where, as always, in great condition. On the whole, scoring was astonishingly high with some stratospheric points totals winning prizes. Hats off to Charlie Harkin who amassed a massive 43 points, edging out Phil De Lacy's 42 to win the honour of the day's highest score.
The day's results, by category and in reverse order, were the following:
Bronze Category: 4th Mike Jordan (35), 3rd Chris Hamblett (38), 2nd Norman McBride (39) and 1st Charlie Harkin (43)
Silver Category: 4th Paul Wainright (37 ), 3rd Paul Kelsall (38), 2nd Mike Inns (40), and 1st Phil De Lacy (42)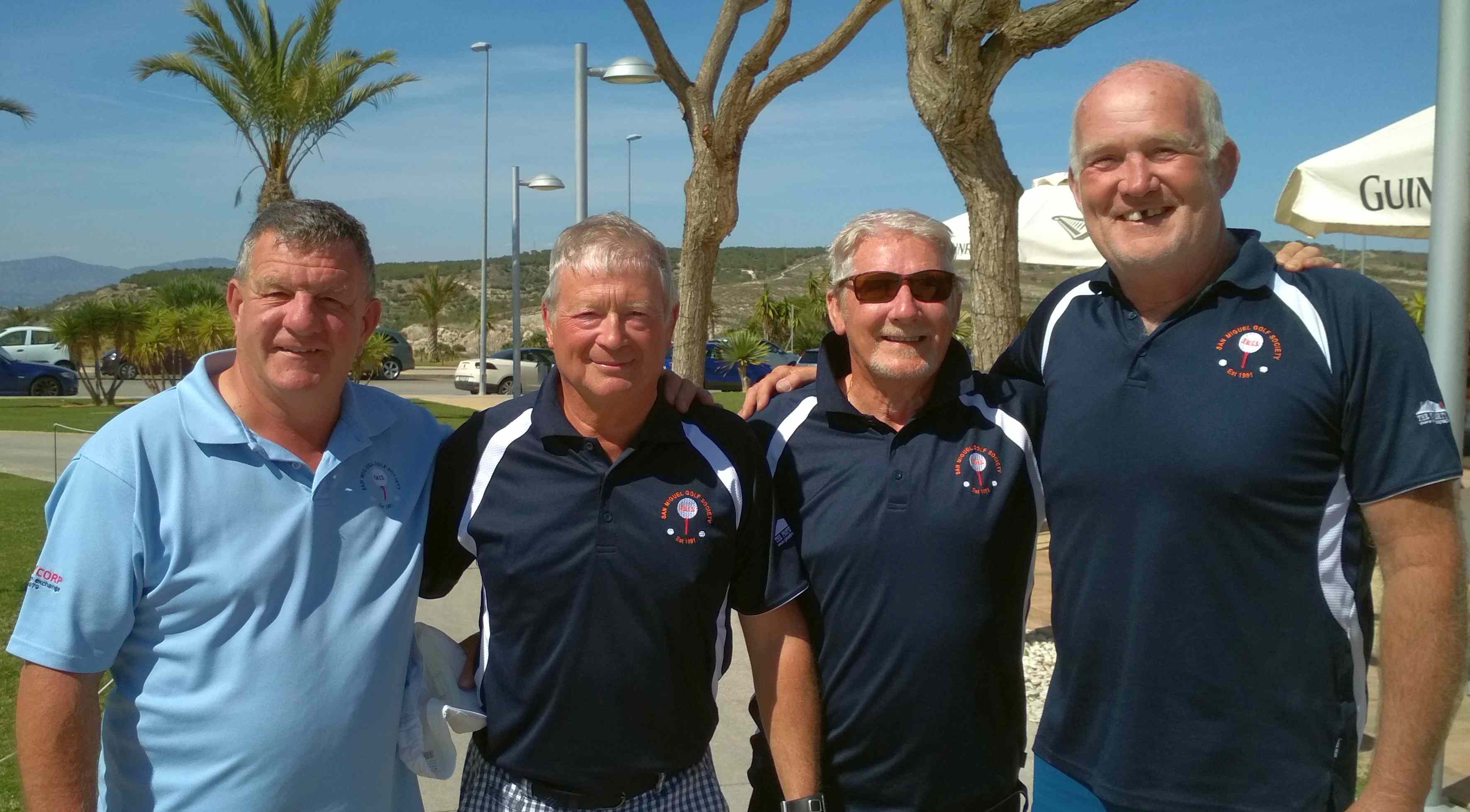 Gold Category: 4th Ivor Turkington (35 on CB), 3rd Paul Guest (35), 2nd Mike Greatorex (38), and 1st Eva Petersson (39)
Nearest the pins on the par 3's went to Bob Eyland, Bjorn Petersson, John Osborne, Paul Guest.
Best guest prize went to Gwilym Rudge.
Mary Cleary won this week's Abacus prize, a free golf lesson from Vistabella professional, Adrian Rudge. The voucher was gleefully handed to her by Adrian's dad, Gwilym.
Our thanks to the staff at Vistabella for their contribution to the day.
Keep up to date with all SMGS matters by logging on to our website www.smgs.org or simply give Tony Smale a call on 628227687 to find out more about the society and its weekly golf get-togethers. Next week we will be at El Valle.