The Plaza Golf Society ventured out to the wilds of Font del Llop on Richard Allen's 1st outing as Capitano.
As usual a mixed bag of results but by far the biggest hacker was Philip McSully with 19 pts! 3 guests all won €22 from the 2s pot.
NTP'S where kindly donated by The Ale House and were won by Gary Gates, Brian Frain, Ruth Malcolm, Phil McSully and our former Captain Simon Lee. The best guest was Gary Harper with 35pts off his 19 hcap. The Silver division was won by John " how do I work the sat nav " Robinson with 33pts closely pipping John Aird on countback and Dean Tracy nicked 3rd spot with 32pts.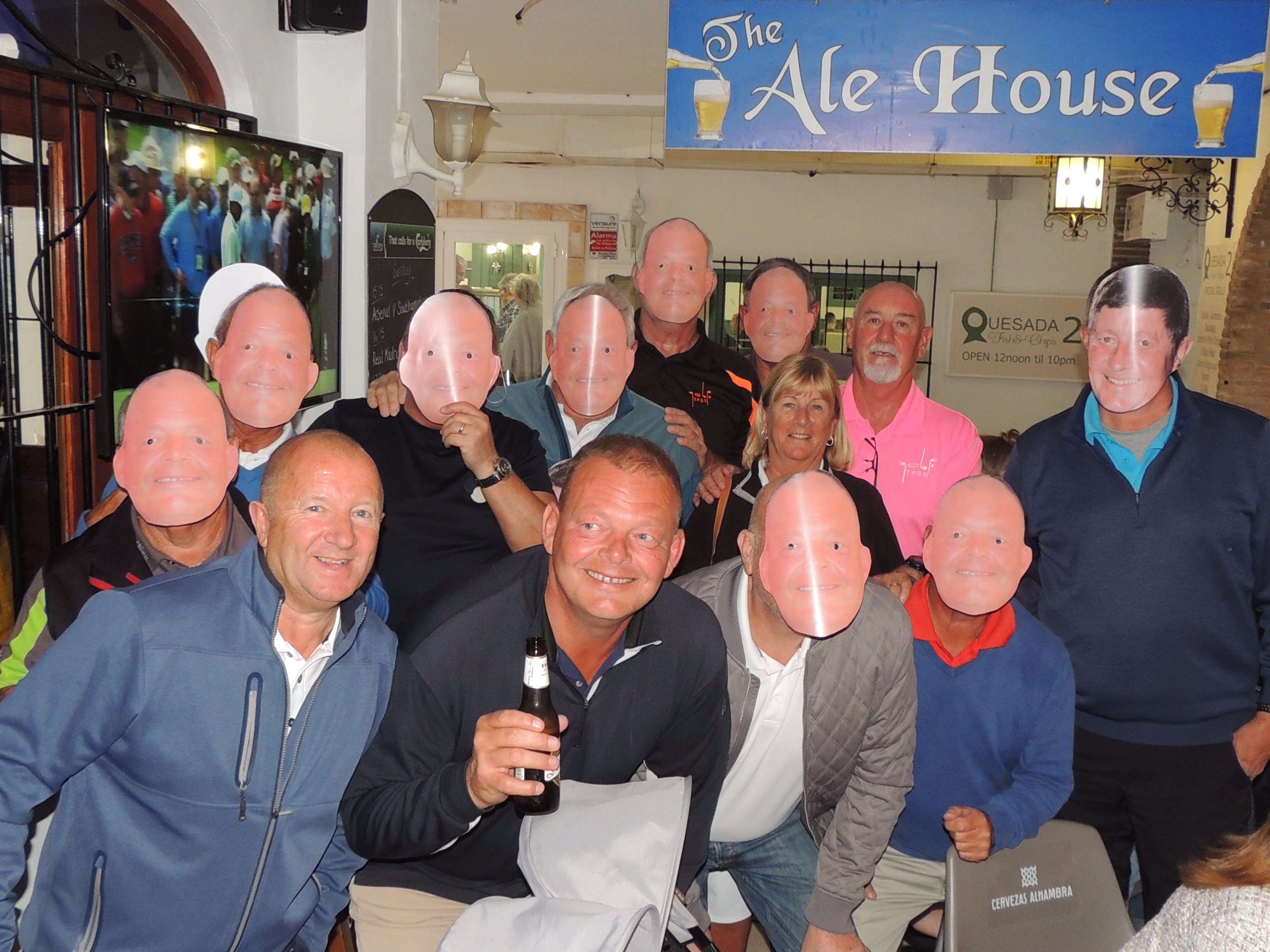 In the Gold division Tony Smale came 3rd also with 32pts, Darren Temple was 2nd but the winner was Ronaldo "Hi ho" Temple with 35pts off his 7 hcap.
Next week we are at Saurines in the penultimate game of this current season. Please book online at www.theplazagolfsociety.com or pop into our clubhouse The Ale House at Villamartin Plaza.
On a sadder note there was a tragic accident this week when young Kai Fawcett sadly lost his life. Our thoughts and prayers go out to the family. The TPGS have donated on the just giving page. R.I.P young fella.