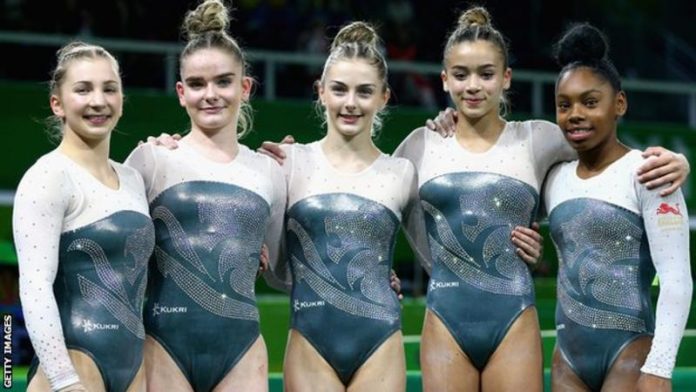 BY ANDREW ATKINSON
The grandparents of England gymnastics star Lucy Stanhope are celebrating after England's gymnasts won women's team silver at the Commonwealth Games in Australia.
"It is a great result winning silver for 'our Lucy' in the team event," delighted grandparent George Stanhope from Los Montesinos, Alicante, Exclusively told The Leader.
The English team comprising Georgia-Mae Fenton, Lucy Stanhope, Alice Kinsella, Kelly Simm and Taeja James – posted a total score of 162.650 to finish second.
Canada won with a total score of 163.075, with Australia taking bronze. Wales finished fourth, with Scotland finishing fifth.
Lucy, 16, replaced late withdrawal Claudia Fragapane at the Commonwealth Games on the Gold Coast in Australia.
Liverpool Gymnastics Club star Lucy was named in the England 2018 Commonwealth Games having participated in the European Championships, Commonwealth Games and European Youth Olympic Festival.
Lucy was the 2014 British Espoir Beam Champion, and represented Team GB at the 2015 European Youth Olympic Festival in Tbilisi.
Lucy's silver medal is added to that of winning an English Championships title, international debut gold with Team GB at the Rushmoor Rose Bowl Invitational, and Team GB gold at the Olympic Hopes Cup.
"I am proud to be competing for Team England at the Commonwealth Games in Australia," said Lucy.
"We are very proud of Lucy," grandma Brenda Stanhope told The Leader.
Caption:
Lucy Stanhope (centre) with Georgia-Mae Fenton,Alice Kinsella, Kelly Simm and Taeja James.