It looks as though the controversy that arose in Orihuela following the approval of the new municipal coat of arms could be having an effect after the local government opened the door to further changes to the initial proposal.
The design of the new shield has been carried out by the municipal archaeologist, Emilio Diz, and by the Official Chronicler of Orihuela, Antonio Luis Galiano, with the new coat of arms now based on the different historical representations that the shield has had throughout history.
Despite the new emblem being unanimously approved by the city council its design has generated over 150 complaints from local groups and members of the public.
The Councilor responsible for the design, Mariola Rocamora, has now called for a further study on the issue saying that the first thing to do is to look at all the alternative proposals that have been sent to the City Council.
The main problem appears to centre around the basic design, in that the new coat of arms is split horizontally while the original is vertical. However it was noted that significant elements such as the bird and the bars of Aragon have both been retained.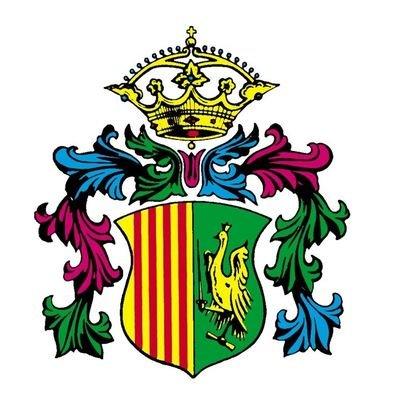 Rocamora rejected accusations by the PSOE, stating that she had attempted to keep the matter private. She said that this was clearly not the case as she has previously sent copies of all the complaints to the opposition groups. In her opinion, what should be done initially is "to see just which of the proposed designs meet the regulations".
The creation of a new official coat of arms for Orihuela is required because the current one, which dates back to 1906, breaches the autonomic regulations relating to the design of such emblems, approved by a Consell decree in 2015.
The main problem is that the heraldic insignia used contains several elements that extend beyond the borders of the shield itself, such as the ornaments on both sides, while the Oriol bird, the emblem of Orihuela, is drawn with a crown on its head, which is removed from the design that was to avoid Duplicities of crowns.
Rocamora said that it will take about six weeks to study all of the proposals after which a new commission will be convened to decide either to make additional changes or to approve the shield that has generated so much criticism.