Los Montesinos journalist Andrew Atkinson talks to Andy Eastwood following the passing of Sir Ken Dodd, aged 90.
Sir Ken pulled my act to pieces – and taught me to put it back together – I am devastated to lose my hero, mentor, and friend
Ukulele star Andy Eastwood has been left devastated following the death of Ken Dodd, aged 90, the creator of the Diddy Men: I've been left devastated.
"I am devastated to lose my hero, mentor, and friend Sir Ken Dodd," said Andy, taken under the wing of Sir Ken as a teenager.
Liverpool legend Sir Ken, who passed away on Monday, was released from hospital last month after six weeks of treatment for a chest infection.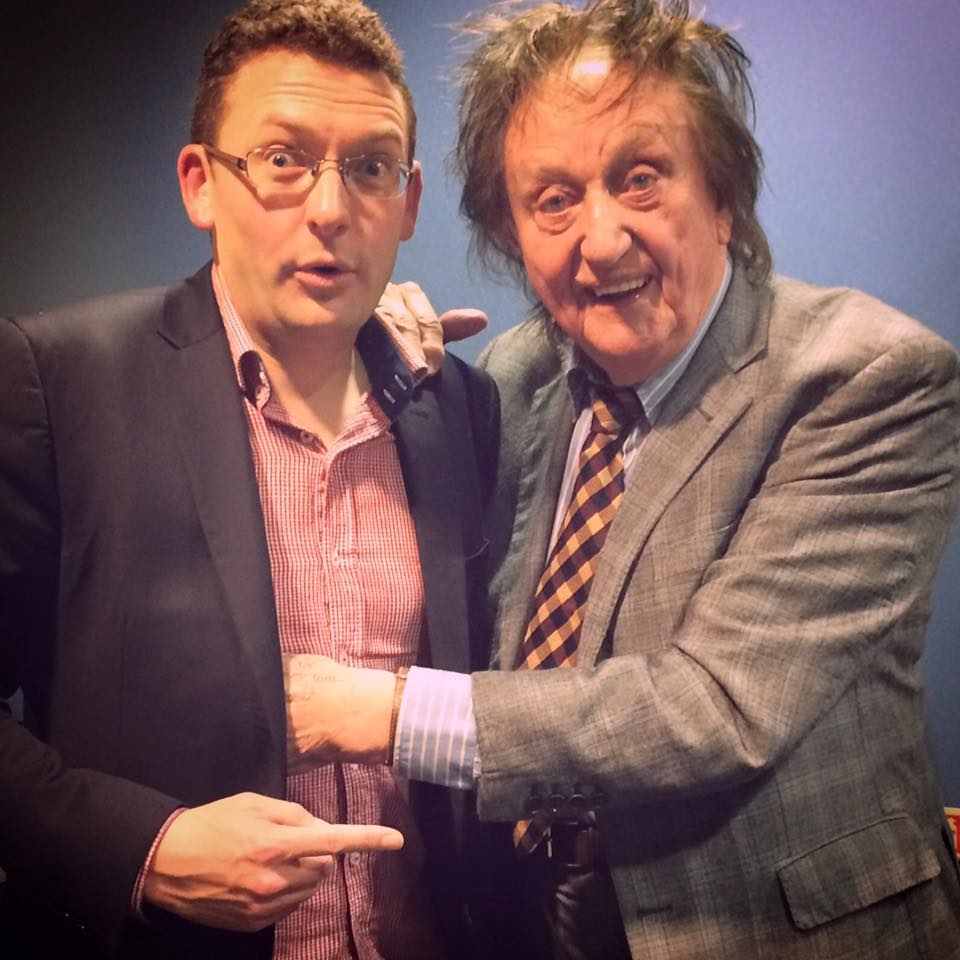 On Friday Sir Ken married Anne Jones, his partner of 40 years, at their house, the same one he grew up in, in the Liverpool suburb of Knotty Ash.
"I first met Sir Ken backstage at Bournemouth Pavilion when I was 14," said Andy, who made his 300th guest appearance with the Ken Dodd Happiness Show in 2017.
"He gave me an inspirational talking to about show business even then," said Andy, 38, who travelled the world in Cabaret before Sir Ken gave him his big break in theatre work, performing in prestigious variety productions, portraying ukulele star George Formby.
"When I got my first professional dates with him, as a green Uni-Graduate aged 22, the work really started – it was like going back to school – with the greatest professor of Variety entertainment in the world," said Andy.
"Nobody understood show business better than 'Doddy' – nobody could do what he did," said Andy.
"Sir Ken pulled my act to pieces – and taught me how to put it back together – in ways that have earned me a living ever since," said Andy.
"All my best ideas were given to me by him. Given out of sheer generosity. All I had to do was listen and learn," said Andy.
"Over the past 16 years I've done about 350 shows with him – packed houses – in the most magnificent theatres," said Andy.
"Sensational atmospheres many performers never have the privilege of experiencing," said Andy.
"It has been an honour to know this giant of entertainment – we will never see his like again – as he was utterly unique and original," said Andy.
"Sir Ken was born in the age of Vaudeville, but outgrew it, expanding the quick-fire music-hall turn into a monumental comedic journey," said Blackburn, Lancashire born Andy.
Andy, who who made history at Oxford University by becoming the first musician to give a degree recital on the ukulele, said: "Sir Ken transcended the mundane observations of alternative comedy with surreal inventions of absurd imagination."
Andy, who took a singing part in NCBs The John Lennon Story shown across Canada and the USA, has appeared alongside Danny La Rue, Max Bygraves, Roy Hudd, Joe Pasquale, and Des O'Connor.
"Sir Ken stood firm against the cheap, shocking, blue aggression of today's TV comics. He showed that an innocent witticism can still elevate a full theatre – to helpless laughter, by virtue of a subtly inflected delivery," said Andy.
Andy, who has appeared at two Award-winning summer season shows at Blackpool's Winter Gardens, said: "It's hard to accept that I'll never again have the buzz of belting out my routine to a sizzling Ken Dodd audience, and seeing the legend at work.
"But I know that his influence in the entertainment world will live on immeasurably – through the countless artists – who have benefitted from his genius."
Sir Ken had been a comedian since 1954 and was born the son of a coal merchant in 1927. In the 1960s he entered into the Guinness Book of Records for telling 1,500 jokes in three and a half hours.
After making his name in the music halls, television and radio Sir Ken was a chart-topping singer, with his signature tune 'Happiness', released in 1964.
Sir Ken's single 'Tears', was the third highest-selling song of the 1960s in Britain. Sir Ken made his first professional appearance in 1954 at the Theatre Royal, Stockport, making his West End debut at the London Palladium in the sixties.
In 1989 Sir Ken was charged with eight counts of tax fraud spanning 15 years and involving more than £800,000. He was later acquitted after a 23-day trial.
In 1990 Sir Ken won a British Comedy Lifetime Achievement Award and was voted Top Variety Performer in 1993.
In 2011, he unveiled a 'Comedy Carpet' – featuring the catchphrases, jokes and names of more than 1,000 comedians – at the foot of Blackpool Tower.
Andy Eastwood, who performed alongside Sir Ken at Blackpool in his last shows at the world famous seaside resort said: "It is a terribly sad day.
"But Sir Ken's lasting legacy will be happiness. 'Thank you Ken', you were the greatest."