On Saturday 17th of March in Cabo Roig, Orihuela Costa, the biggest parade in mainland Europe will take place to honour St Patrick.
Cabo Roig will be the place to party as the parade gets underway at 2pm. The strip will turn into a sea of green for the day with all bars and many restaurants opening at 10am, music starting at 11am on the street and with the face painting, bouncy castles, Irish and flamenco dancers out in force this will ensure a fun day for all the family.
The parade itself will start at the back of the strip at 2pm with the Torrevieja pipes and drums leading the parade with St Patrick himself, our own Jose Antonia Garcia Del
This year the Grand Marshall will be former Irish Prime Minister Taoiseach, Brian Cowen, who will be joined by former minister Frank Fahy and Martin Quinn, a former mayor of Galway. We are also delighted to have the Mayor of Orihuela with many of his councillors with a reviewing stand erected for all the guests.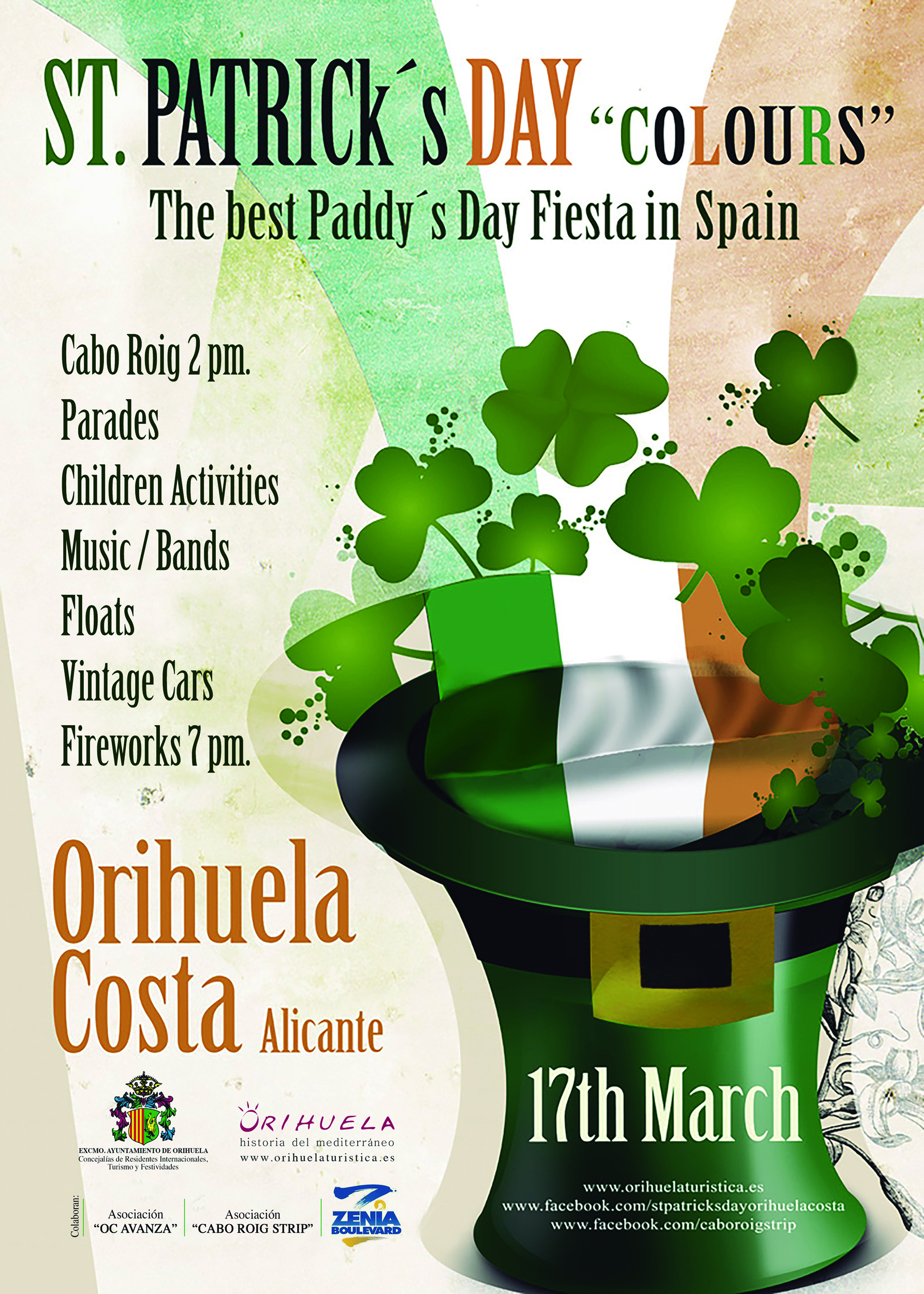 The parade will be the most colourful yet with bands, floats, samba, drummers and many different associations and groups dressed is fabulous costumes. There will also be a number of 'not to be missed' youth dance groups.
The committee would like to thank all the different bars and restaurants, the Mayor and his councillors, for helping us to put this parade together which will culminate with a spectacular fireworks display at 7.30pm.
The Parade will also be featured on TV RTE in Ireland and by many of the Irish papers so it will provide great publicity for the area. Come along early and enjoy music dancing from 11am on the 17th till 2am in the morning also. There will also be the matter of a 'not too insignificant' rugby match between Ireland and England to be shown in many of the bars at 4pm