ASOKA is an Orihuela council funded animal rescue centre situated in the village of San Bartolome, close to Callosa and Redovan.
Although partially funded by the Municipality, utilities and some staffing, a large proportion of the work carried out at the centre can only be done so through donations, volunteers and the generosity of the public. The medical bills for one injured dog alone recently cost in excess of 2000 euros.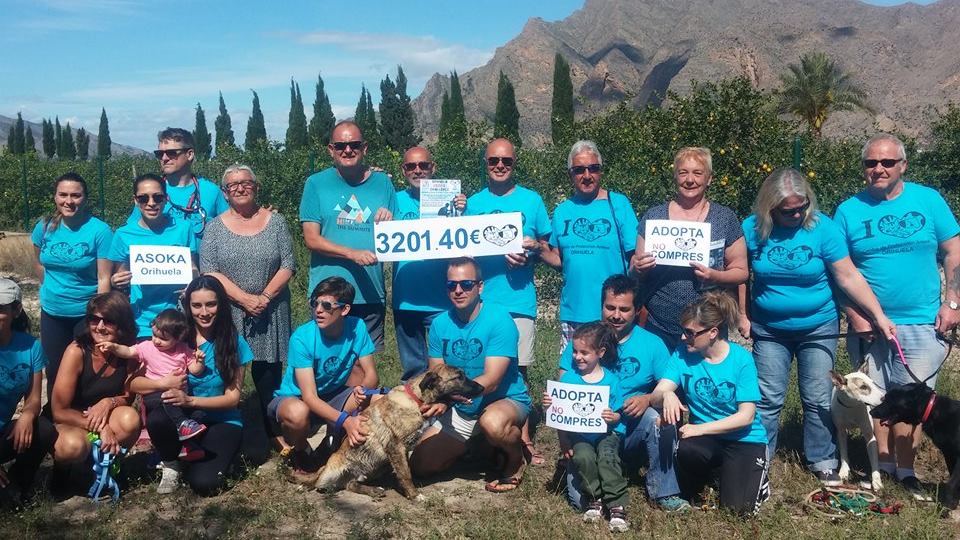 The centre usually has about 160 dogs and 100 cats in their care.  They also have a mare, a pony, two goats and pigs and as they can only re-home the farm animals with someone who holds a REGA licence they have had these animals in their care for many months.
ASOKA get all types of dogs and cats. With dogs there are many German Shepherds, Mastins and lots of puppies. Sadly people do not spay their females so they end up with many litters of unwanted puppies. One downside is for every puppy they get it makes it harder for them to home the older dogs.
Another big problem is that people are not prepared to pay to have their dog chipped. This is very cheap and guarantees that you will receive a phone call once that chip is read. The centre will soon be starting a campaign to encourage chipping.
ASOKA work with groups across Europe to rehome their dogs sending them to Germany, Norway, Finland, Belgium and many to the UK. They publish photos and videos through which adopters can see a dog they like. The centre then homechecks the adopter and if they are suitable the dogs are send over on transports.
Volunteering is possible on many levels. Hands on dog walking and caring for the animals in the animal refuge in San Bartolome is very straightforward and much needed, especially weekdays!
ASOKA has volunteers who speak many languages so language is not a problem. It could actually help with your Spanish.  Also being a foster home is vital to their work.  There are many animals waiting for transport dates and getting the animals out of the refuge (which can be a very scary place) into loving temporary homes is wonderful for the animal, but it's also a very positive experience for the fosterer.
Nick Moore who works at the centre is very happy for people to call  him regarding volunteering and fostering on 692 747 685 (mornings only). However, please do not call Nick if you have found an abandoned dog. You must call the local police on 092
AOSKA has Open Days twice a year and they also attend many events throughout the year with their fundraising items such as tshirts, badges etc.  Next up is Merca de Arte in Orihuela 18th March. Why not go along and say hello.
If you can help in other ways, however, donations are absolute life-savers in many ways, and it's not only money that can make a difference.
I want to work with animals and so do millions of others, it's a great way to give back.
Donations of old blankets and bedding can keep the animals warm in the winter while dog food and toys keep them cared for all year round.
Of course financial donations, from as little as 3 euro, a month can also make a big difference.
Bank: Cajamar / Caja Rural – Cuenta: 3058 2501 00 / 2720903876
Website: www. Protectoraoriolana.org. Tel: 625 589 521 or for adoptions: 673 509 069