BENFERRI CF – 1 CD TORREVIEJA – 2
BY STEVE HIBBERD
Torry waited 3 months for a victory, then 2 of them come along! This latest triumph inside the compact Luis Rocamora stadium, was not one for the faint hearted. Antonio Pedreño's men had to roll their sleeves up, admirably displaying battling qualities, reminiscent of early season successes.
These hard earned 3 points, lifted them up to 9th in the table on 35 points, and with many more winnable matches on the horizon, maybe a playoff berth is not beyond the realms of possibilities?
Good news off the field filtered through, regarding the proposed takeover by investors Chimo and David. It transpires that they are very much committed to the club, so much so that they are currently in talks with players in South Africa, with a view to them moving to Spain. But that's for the future, whereas the present is looking decidedly healthier by the day.
Borja and new boy Samu replaced Ramiro and Calderon, from the team that last week ended that wretched winless run.
After a slow start, Cata struck a rasping 20 yard drive, skimming the top of Torry's cross bar on 6 mins. Against the run of play, the visitors took the lead on 14 mins. A delightful assist by Borja (the last time he played (pre xmas) was without the bushy beard he now sports!) fed Samu, who from the edge of the box struck an awesome drive on the half volley, giving keeper Roberto no chance.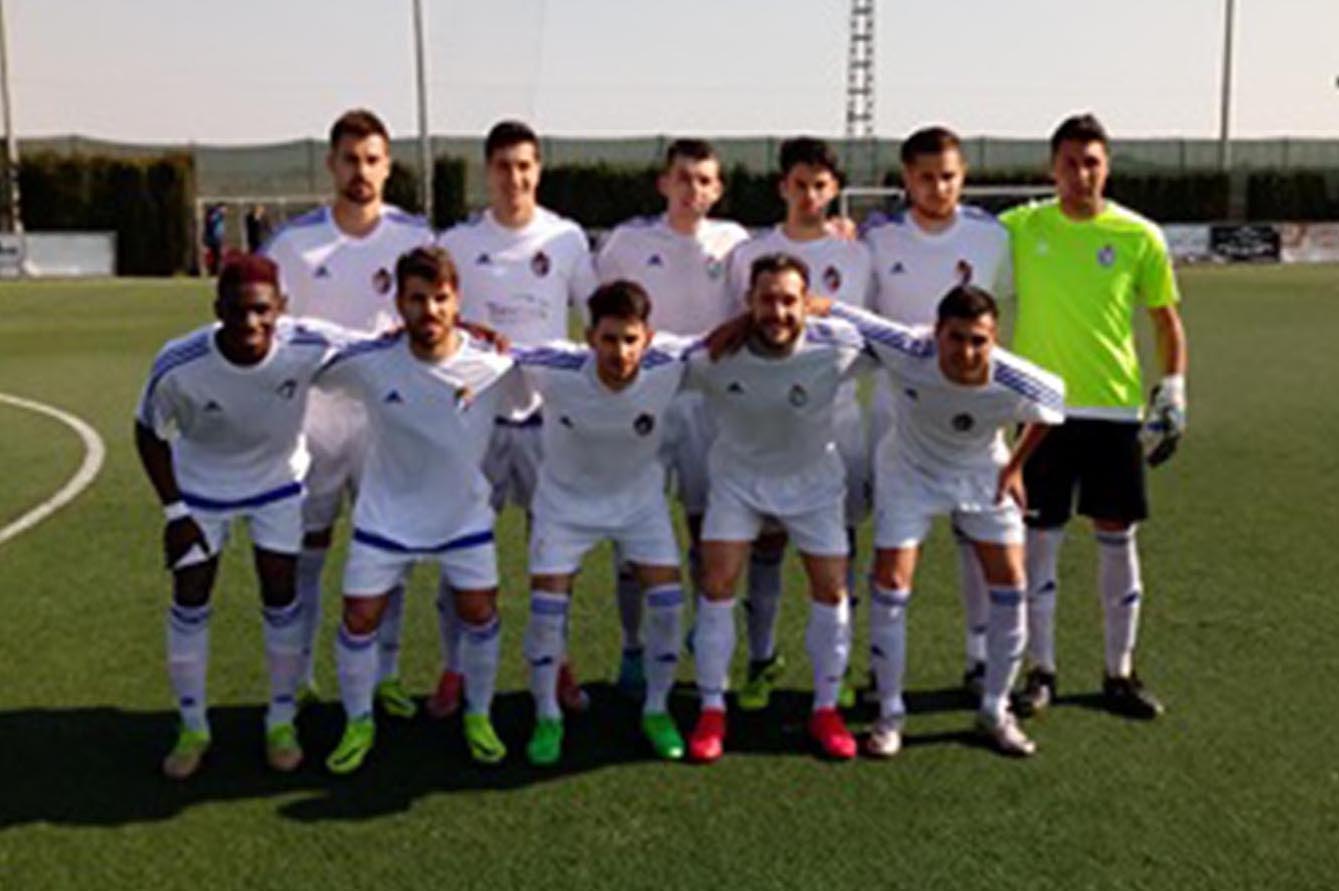 Midway through the half, Vidal pulled off a top drawer save from a firm Ivan header. Moments later Pablo almost doubled Torry's lead via a firm long distance drive, which rattled the crossbar before bouncing to safety. How ref Lopez failed to award Torry a penalty following a blatant push on Samu, only he knows, but straight up the other end, Benferri equalized through a Cristian acute angled drive on 33 mins.
The hosts finished the half stronger, forcing 2 corners in quick succession, before the half time whistle was gratefully received by the visitors.
Zaragoza woke up a dreary start to the 2nd half, with a fearsome drive which was well saved by Roberto on 58 mins, as Torry grew in belief that they could win this match. Team mate Pablo blasted just over on the hour mark, then moments later he could only watch as the defence lived a charmed life during a series of comical errors.
That all important 2nd goal arrived on 67 mins, which was greeted with wild celebrations. Although Beltran's drive was well saved, Walid was alert enough to hammer home the rebound through a smattering of defenders legs.
From then on twas all Benferri, starting with a dangerous shot by sub Toni which nestled into the side netting.
Huge controversy arrived on 75 mins, which thankfully was a big let off for the Salinas men. Having initially awarded a penalty to Benferri for a foul by Tenza, ref Lopez chose to consult his flag waving assistant. He then rightly changed his mind, by positioning the ball just outside the box, much to the disgust of Benferri players (3 of which received yellow cards for their trouble).
The resultant free kick was tipped over for the first of 3 consecutive corners. In stoppage time, Cristian was guilty of missing not 1 but 2 open goals, as the Benferri striker's headers sailed harmlessly past the post.
All hell let loose when full time was blown, leaving ref Lopez and his assistants to run a gauntlet of Benferri players and fans alike, whilst the Torry faithful were celebrating their teams first double of the season.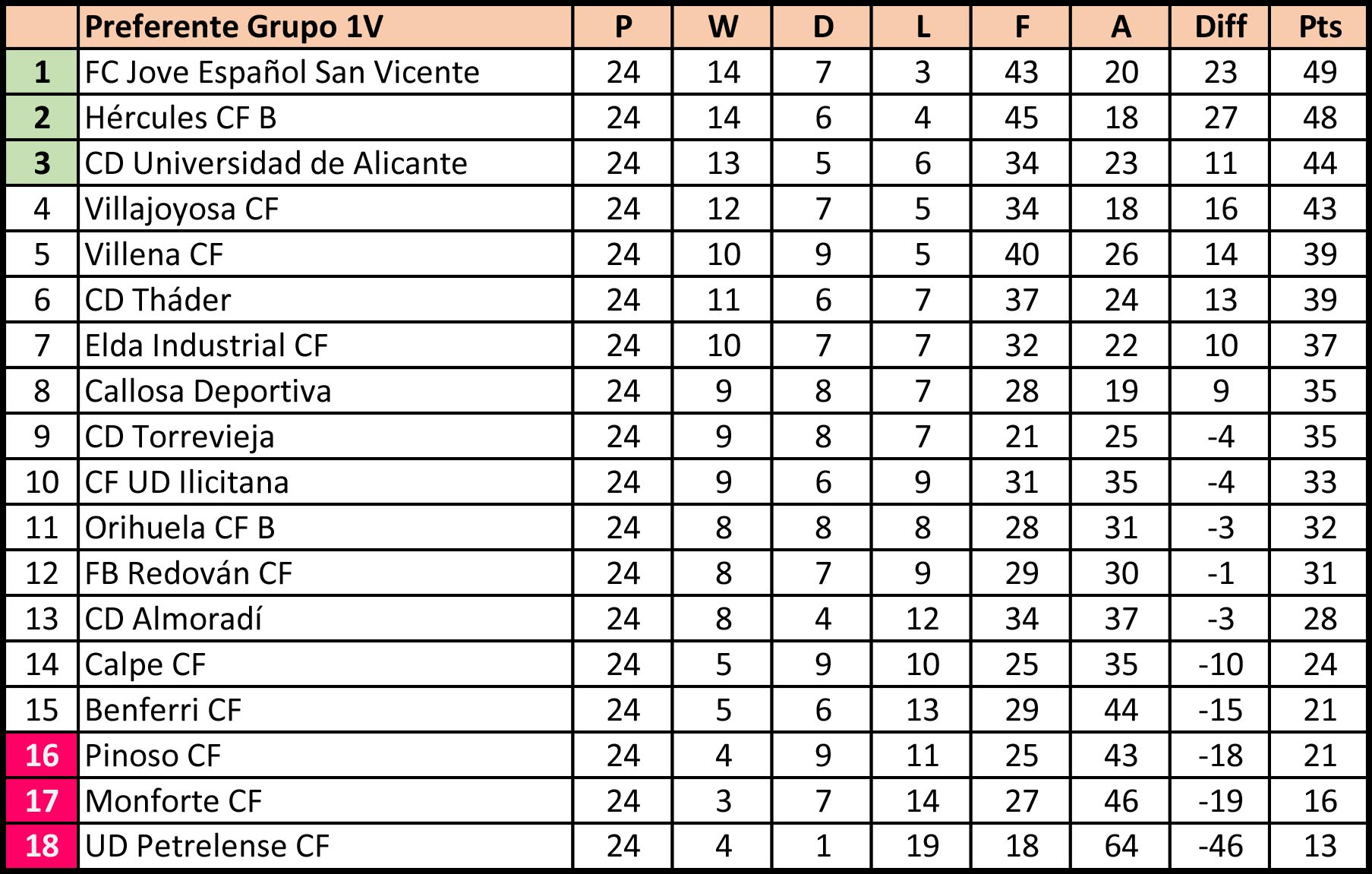 Next Sunday (4 Mar, ko 1145, but do check club website as times can change – and often do!), Torry will seek revenge when lowly Pinoso visit Vicente Garcia stadium. Back in October, Pinoso nicked a late goal to deny Torry a deserved share of the points, and my monies on Pedreño's men to extend their winning run.