Finca La Castellana is a small animal charity close to San Miguel de Salinas where, over the last 7 years, Janette and Antonio have helped nearly 1000 animals.
With charity status the work of the organisation is now officially recognised and as such it can officially raise money to help defray its costs, approximately €3,500 plus each month to cover food and for the general care of the animals being cared for.
There is a continuous stream of abandoned and injured animals every day, week, and month, all of which need the care that they deserve and as such it can be a very costly business.
The team recently attended class 2B at CEIP Gloria Fuertes primary school where their young representatives, Evie and Rebbeca, talked about Finca la Castellana and the care that it provides to all animals.
They took along with them Flo, a young chicken saved from the orchard when she got separated from her mum. Teachers, Sra. Carmen Mellado and Sr. Morote Marco commented; I do not know if we will teach today, but surely these faces of happiness will make it an unforgettable day in the lives of our children."
One other animal that has recently come into the care of the charity is Tootsie, the condition of which shocked all the helpers.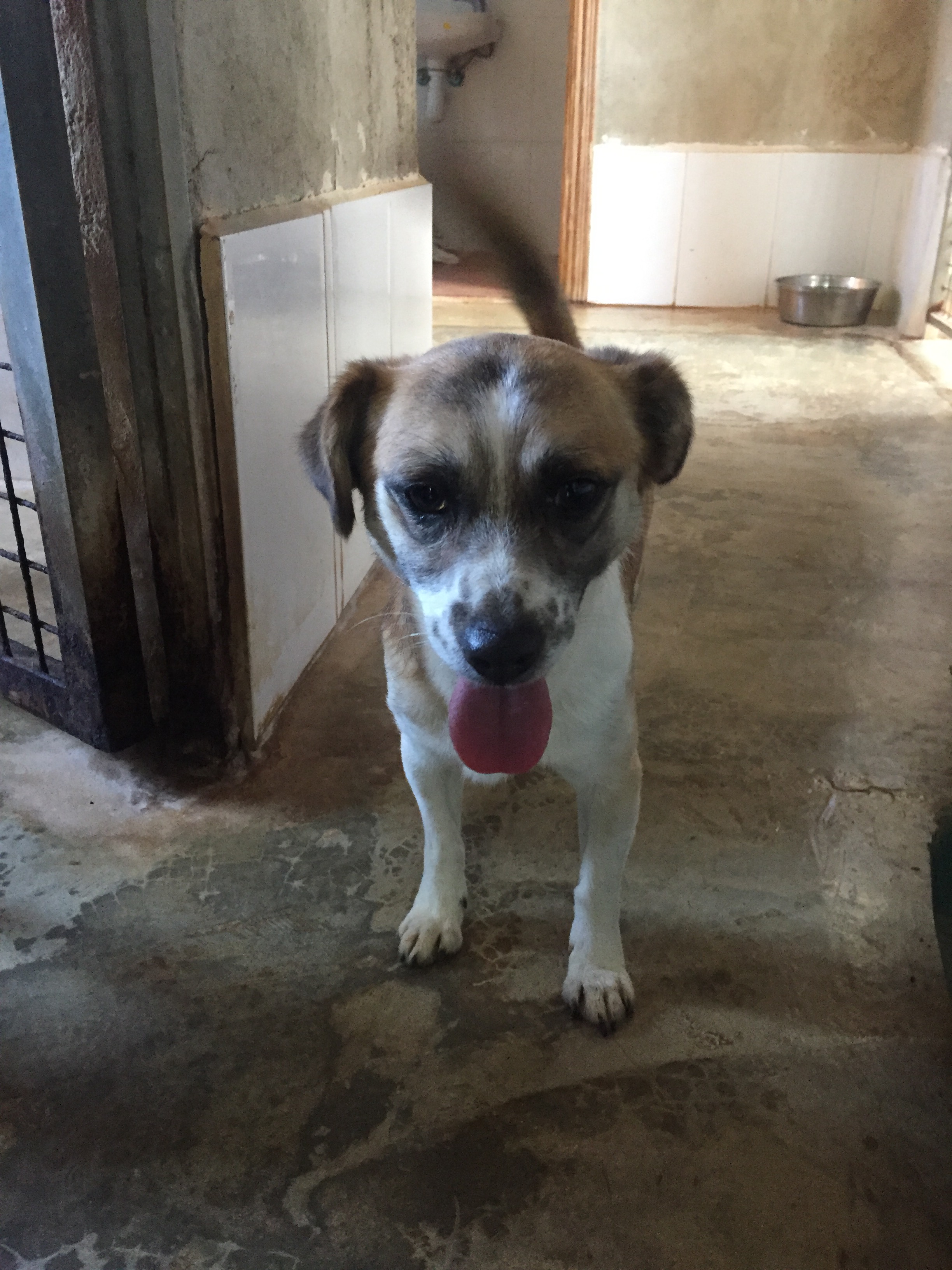 Tootsie was found to be a hermaphrodite, only the 3rd recorded case in Spain. On further medical examination it was decided that if Tootsie was left how she was, serious health problems could occur in later years. So to give her a chance of a full and happy life, a 4 hour operation was performed by Eduardo Nunez, veterinary surgeon of Eduardo's Pets veterinary clinic.
Not only did the dog have a full complement of male & female genitals but such an amazing arrangement that all of her vital organs had to be re-aligned.
Fortunately Tootsie has now come through the operation as a healthy little girl with the most amazing temperament and will to survive. She is fighting fit and is now ready for adoption.
For more information about the charity go to the website: www.fincalacastellana.org. They are also at Facebook: Finca La Castellana or you can donate at Banco Sabbadel (San Miguel de Salinas), Bic: BSABESBB, Iban: ES7200811447230006037919 where every penny helps.