San Miguel de Salinas council has stopped the completion of a controversial fence that runs along the municipal road Camino de la Balsa, that links the urban area with the urbanisation de Las Filipinas and residences in the Orihuela Costa, after complaints by la Asociación de Vecinos San Miguel Arcángel.
The works were being carried out by the owners of the land on either side of the road for a distance of about a kilometre but San Miguel Arcángel argue that the fencing eliminates the hard shoulder and thereby reduces the width of the road "to extremely dangerous limits," which completely contrasts with the width as it gets much closer to San Miguel.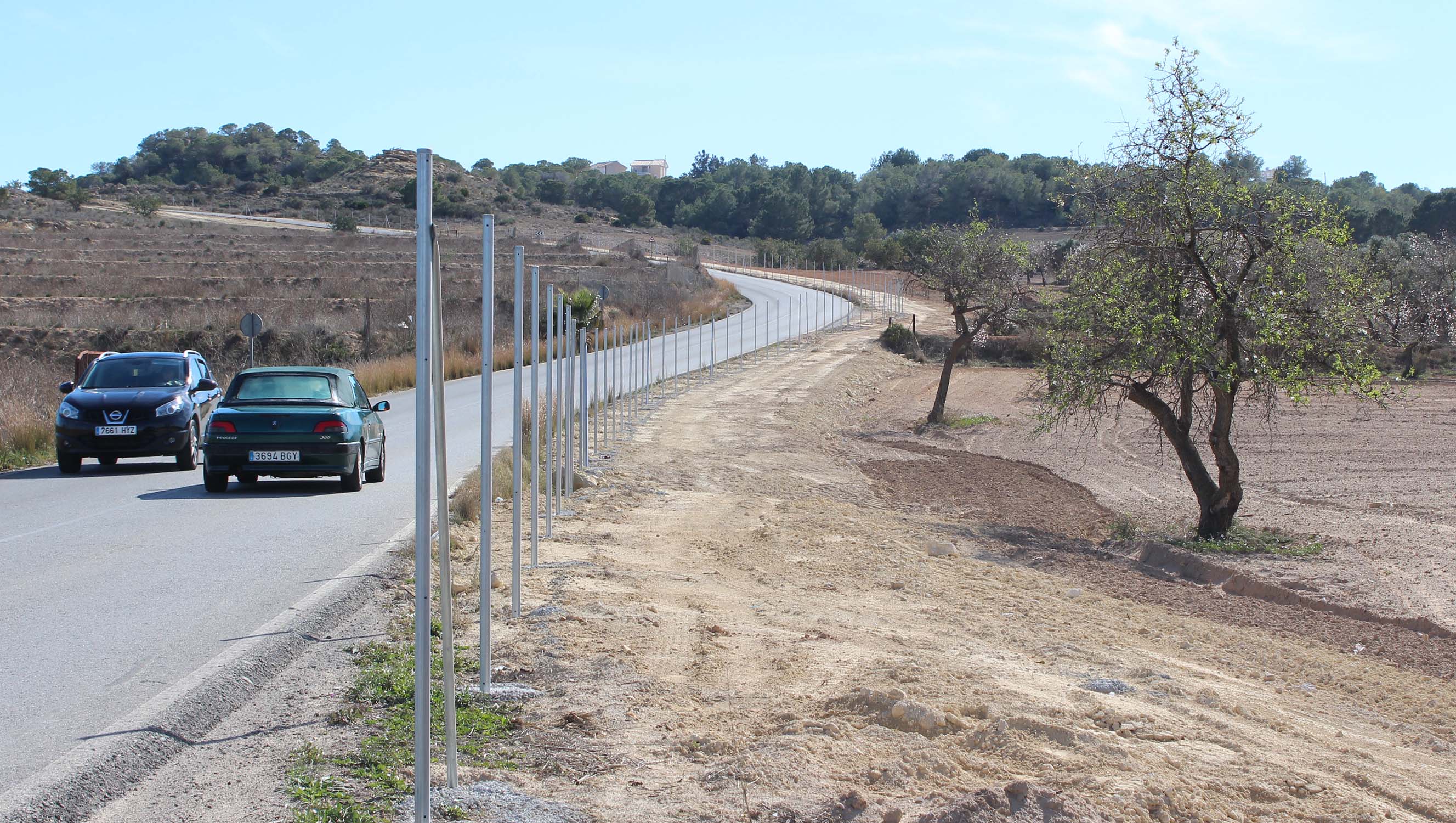 The road is a public road, and the only route through the interior of the municipality connecting it with the urbanisations of San Miguel and Orihuela-Costa. It is used by thousands of drivers, despite its narrow and winding path, that already makes it quite dangerous. In fact many serious accidents have taken place along the road in recent years, evident of the many family homages that adorn the sides of the road, so narrowing it even further will increase the danger for motorists significantly.
Since 2010 it is also one of the fastest routes for people driving to the La Zenia shopping area from the region's interior of the region.
The Councillor for Town Planning, Sergio Correas, explained that the City Council has acted for two reasons. The actions taken by the owners are in breach of the licenses that were granted by the council which has also called on the Generalitat for further guidance as the road runs through the cattle track of the Colada de Sierra Escalona which is determined in law as a livestock route.
Current legislation establishes a width of 20 to 70 metres for these rural roads, and a minimum of ten when they are not formally defined. The councillor explained that one of the municipal proposals is to improve the capacity of this road and to even provide it with a bicycle lane, and that as legislation includes the use of livestock trails the City Council will not authorise the work until the Generalitat make their official decision.