Live streaming casino games is going to be a topic you'll hear about very often this year, especially following the immense success it brought to numerous gaming providers last year, in particular, Evolution Gaming.
In their Interim Report for January-September 2017, the company proudly announced an exceptional increase in revenue, and identified Live Casinos as a contributing factor to this:
"Dream Catcher, the latest addition to our game portfolio, continues to gain ground as a popular new game format for a target audience that has not traditionally played Live Casino. We are very pleased with how this has been received and, as an additional achievement, the game was recently named as Digital Product of the Year at the G2E Global Gaming Expo in Las Vegas. Dream Catcher certainly has delivered beyond our expectations."
But before we get into the details of why casino live streaming is going to hit new heights in 2018, let us first explain what live casinos and live game streaming are.
What is a Live Casino?
Live casinos are a new format of playing casino games. With live casinos, not only are you able to play online casino games from the comfort of your home, but you get to experience "a real world casino", with a live croupier dealing the cards. You can also watch live casinos on your mobile and television!
Online casino sites are able to host these live casinos thanks to several platform providers including Evolution Gaming, Play N'Go and NetEnt.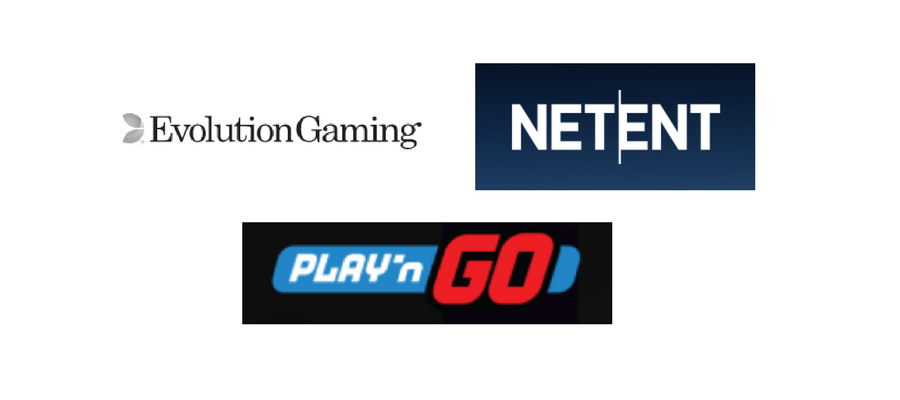 What is Game Live Streaming?
Unless you've been living under a rock for the past decade, it's safe to say you're more than familiar with streaming movies and TV shows online, as well as the recent trend in streaming live videos on different social media platforms. But what is game live streaming?
Game live streaming basically involves players broadcasting their game sessions online in "real-time", where audiences can tune in to the live feed or choose to watch the video later on-demand. This trend started when the Twitch live streaming video platform was introduced in 2011, mostly for action video-games, but it later started gaining traction with casino gamers as some also took to YouTube to stream their videos. And ever since, it has certainly opened up a new exciting world of gaming experiences.
Forget how many times have you been told that gamers can't make a living out of their gaming habits, because with game streaming, a lot of players not only do it for fun, but also get to make a lot of profit from it.
Casino Live Streaming is the exact same thing, with the difference that it is specific to casino games. Players stream themselves playing "live" casino games, including poker, roulette, blackjack and even slots.
What is the difference between live casinos and live casino streaming?
The difference between these two is fairly simple. With live casinos you can register an account with a casino, login and play or watch other gamers play thanks to the previously-mentioned platform providers, whereas with live casino streaming you don't need to register an account with a casino to be able to watch your favourite game streamers play. Instead, viewers can watch players on streaming sites like Twitch.tv and YouTube.
The Best Live Casino Streamers
Last year, Casinos.co released an infographic of the top casino streamers of 2017, in which Rocknrolla was in the lead, with over 15 million views on Youtube and 300,000 views on Twitch, coupled with 32,000 followers on Youtube and 15,000 followers on Twitch. In second place was Casinodaddy and third place, Letsgiveitaspin.
With regards to this year though, we already know some things are going to be different for gamers and YouTube due to recent events. In the past few weeks, following the allegations surrounding the Logan Paul Scandal, YouTube has allegedly shut down both Casinodaddy and Letsgiveitaspin due "multiple or severe violations of YouTube's policy".
While it might be a bit early to tell how this will impact these two players, and other players alike since every gamer is now concerned about also having their account shut down, yet one thing is for sure – these gamers aren't going anywhere. Their income will receive a blow at first, but after parting ways with Youtube, both Casinodaddy and Letsgiveitaspin have vowed to go all in with their Twitch channels.
Why Live Casino Streaming is going to be big this year
According to Digital Information World, 55% of people watch videos online every day. Video has become one of the top marketing trends and strategies used by companies worldwide. There is no doubt the need for video is continuously growing and there are several reasons why.
But what's with live streaming casino games? Why does it attract so many users? Well, it gives viewers a "real-time" experience and they can truly feel as being part of the game!
For example, people can monitor game play and communicate in the general chat by asking the questions directly to the croupier. Basically, there is real-time interaction between the viewers themselves, as well as between viewers and players.
This is both convenient and useful for viewers who want to learn and understand the reason behind a player's move. It is a way how people can share ideas, discuss and perhaps even criticize. Why is this a big deal you might ask? Well, before live streaming, in order to pose a question or share information, it had to be shared on message boards or via email. Can you imagine the time you'd have to wait for a reply, (if you receive any), not to mention you'd probably forget what the question was all about anyway.
Real-time conversations are the complete opposite. They allow viewers to build genuine rapports with the player, and to interact with each other at that very moment they are following a stream, allowing them to very easily comment and discuss the details they are watching live. This is also pretty much the perfect way for new gamers to get up to speed with gaming, and understand the dynamics of the games and the basic strategies implemented by gamers.
It is a win-win situation for all, and it is for this reason that we should hold onto our seats because big things are coming in 2018, both for Live Casino Operators and Game Streamers!