The Royal Air Forces Association Costa Blanca will be holding a Dinner and Dance on 12th April, at the La Laguna Hotel and Spa, in Donna Pepa, celebrating the centenary of the RAF, which was formed on 1 April 1918.
The dinner will be attended by members from the three RAFA branches located in Spain, as well as members from Gibraltar and from branches in France. There will also be a small contingent attending from the UK.
Any members of the RAF, either serving or retired, and not necessarily RAFA members, who have an interest in attending this once in a lifetime event, should contact the coordinator, Ken Booth (rafacbvicechair@gmail.com or phone 966 71 2881) for details. Bookings close on 21st February.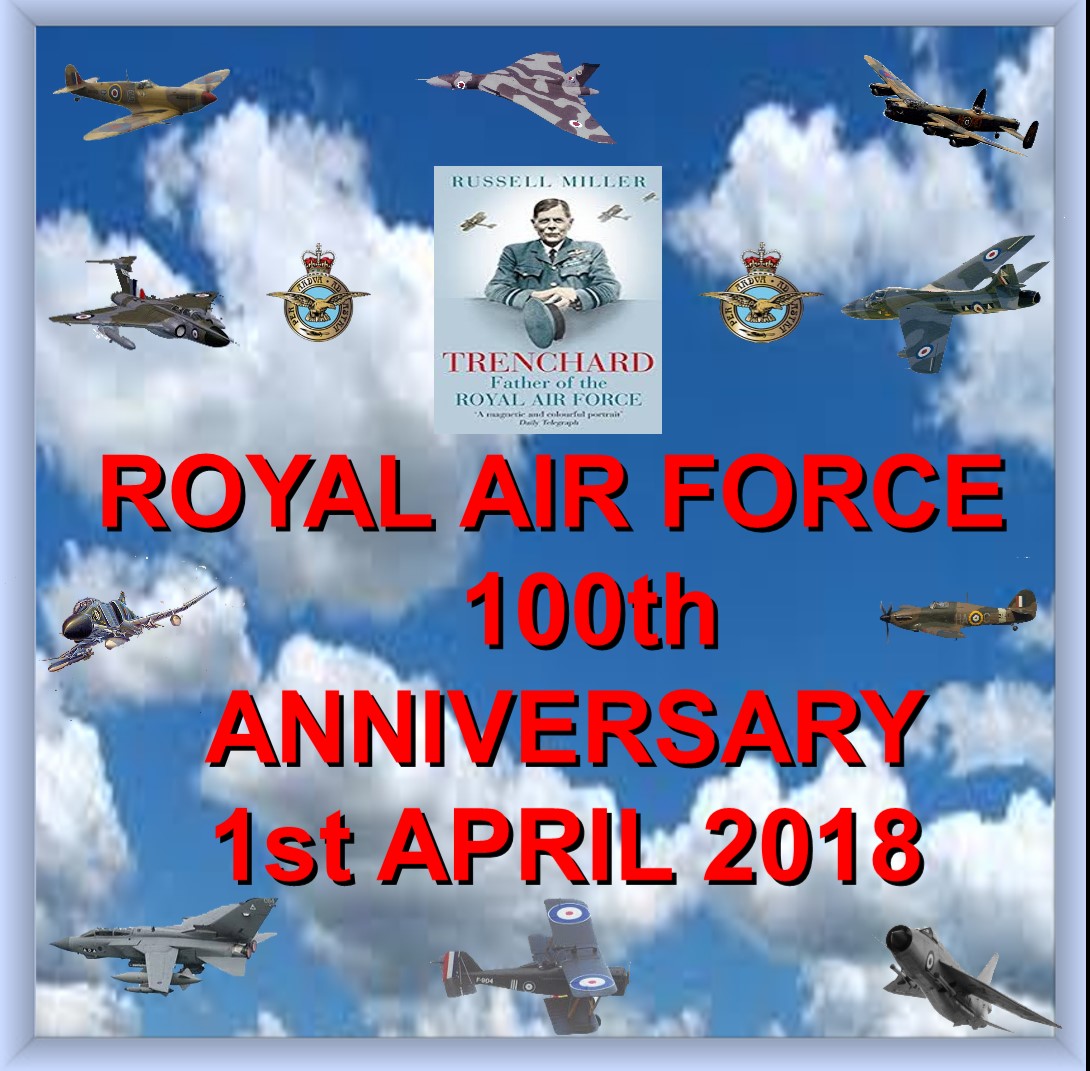 Only 9 years before the formation of the RAF an American named Samuel Franklin Cody made the first officially recognised aeroplane flight in Britain – a distance of 1,390 feet in a bamboo and canvas biplane known as British Army Aeroplane No1.
In a matter of just over 9 years, from that very first flight to the establishment of a third independent military service in Britain, aviation became firmly established in the fabric of our society.
Those years were a fascinating web of great achievements and some failures, of men of vision and many more of courage, of rapid technological advance, and of continual political maneuverings in deciding how British air power was to be organised.
Dominating the last 4 years of that period were the demands of the First World War. Without that forcing ground for experiment and practice in the new technology of aviation, the aeroplane could easily have remained just a piece of machinery and no more – certainly not a military weapon that caused changes in the art and science of war.
The Costa Blanca Branch of RAFA, which is a fully registered charity, was formed in 2004. Their purpose is twofold; it brings together like-minded people who wish to socialise and have fun and it raises raise funds for the maintenance of the Association's charitable commitments, which includes the support of RAF personnel and their families, resident in Spain, retired or serving.
The branch meets at El Paraiso Restaurant at 2.30 pm on the third Tuesday of each month. More information is available from Chairman Tony Clark on 966 18 9133.