On Thursday 11th January Eurogolf played a medal off the plates.
It was quite a blustery day but that didn´t deter some good scores although there were some relatively high scores in the prizes. Cat 1 1st Bill Martin 76 2nd Pete Cleaver 77 3rd Tony Forbes 78 Cat 2 1st Sue Gillett 77 2nd Fred Reeve 79 3rd Alan Venables 79 Cat 3 1st Carin Van De Krujis 71 2nd Martin Welsh 73 3rd David Valentine 74 Cat 4 1st Kevin Bonser 69 2nd Monique Reeve 71 3rd Norman Woods 76 NTP´s 5th Glen Roberts 11th Sharon Horne 12th in 2 Pete Cleaver 15th N/A 17th Norman Woods Best front 9 Terry Sayers 36 Best back 9 Gordon Bourne 34.5
January Medal winner Kevin Bonser Football draw Steve Sayers Ian Pegg Tony Forbes Morag Turner and Bill Martin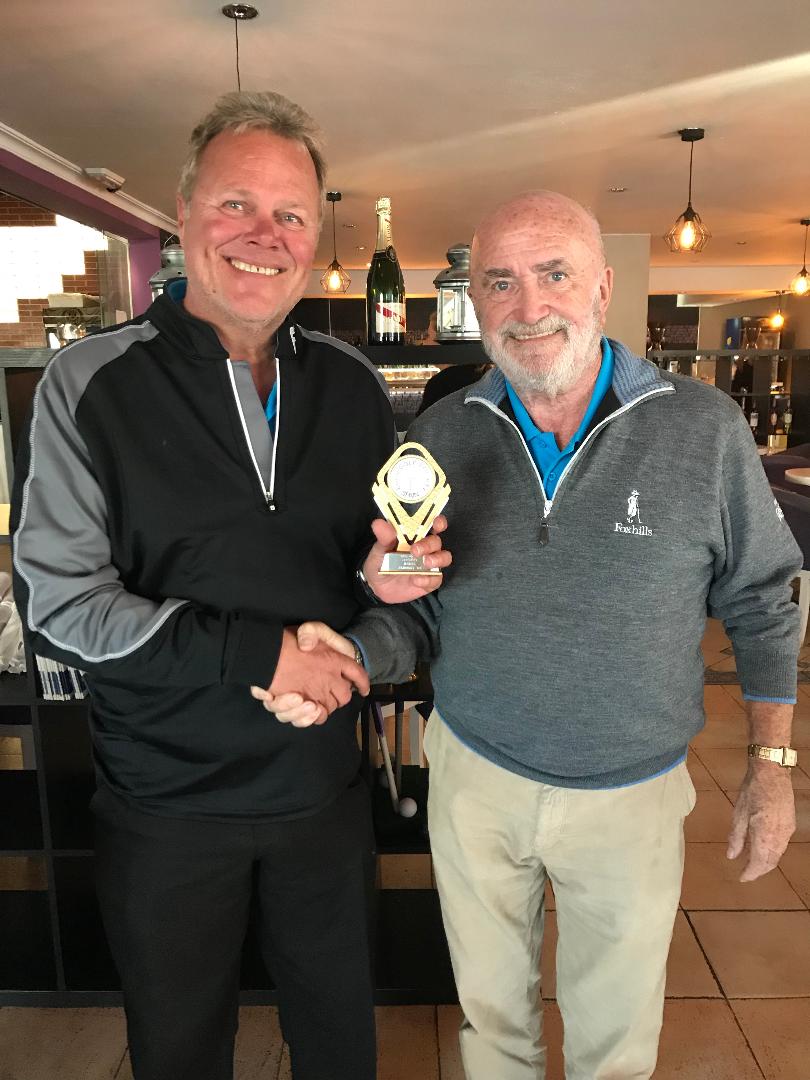 TUESDAY TOFFS
On Tuesday 9th January after over an hours delay due to frost Toffs played their weekly stableford competition and the results were .Cat 1 (0-15) 1st David Gregson 35 2nd Glen Roberts 34 3rd Sue Gillett 33 Cat 2 (16-22) 1st Ian Turner 37 2nd Bon Adkins 35 3rd Hedy Paeligh 34 Cat 3 (23-28) 1st Diane Bailey 39 2nd David Valentine 35 3rd Ken Brett 34 Cat 4 (26+) 1st Lauraine Walker 36 c/b 2nd Brian Jones 36 3rd Pam Cook 31 Overall Toffs winner Diane Bailey
Best front 9 Linda Lynch 19 Best back 9 Alan Venables 20 NTPs 5th David Gregson 11th Geoff Evans 12th in 2 Pete Gartside 15th John Kirkwood 17th Brian Jones/Tommy Cotgrove Football draw George mcCallum Colin Hobden Bev Evans Tommy Cotgrove and Robin Richards.
If you would like to play at La Marquesa Tuesdays and Thursdays with one of the largest societies on the Costa Blanca please visit the website www.eurogolf-quesada.co.uk.