Monte Mar Bowls and Social Club – Sponsored by The Belfry, The Pub, Bowling Abroad and Avalon
Friday 8th December – Monte Mar Toreadors v Country Bowls Geckos
Played on a chilly December afternoon we won on two rinks and only lost by one shot on two rinks. Well down to the winning rinks of Sue Bounds, Joe Ridley and skip Dianne Ridley. Cliff Norris, Howie Williams and skip Graham Smyth. Points Toreadors 6 – 8 Geckos, Shots Toreadors 102 – 100 Geckos
Monte Mar Matadors v La Marina Ospreys. It seems to be getting colder as we near the Christmas period but we still gave the Osprey's a warm welcome. The Matadors and the Ospreys both won on three rinks. Well done to Harry Dobson, June Young and skip Alan Ashberry 22 – 11. Len Counsell, Mile Farrelly and skip Bill Young 21 – 16. Keith Simpson, Lynne Armitage and skip Colin Armitage 21 – 16. Points Matadors 6 – 8 Osprey, Shots Matadors 96 – 111 Ospreys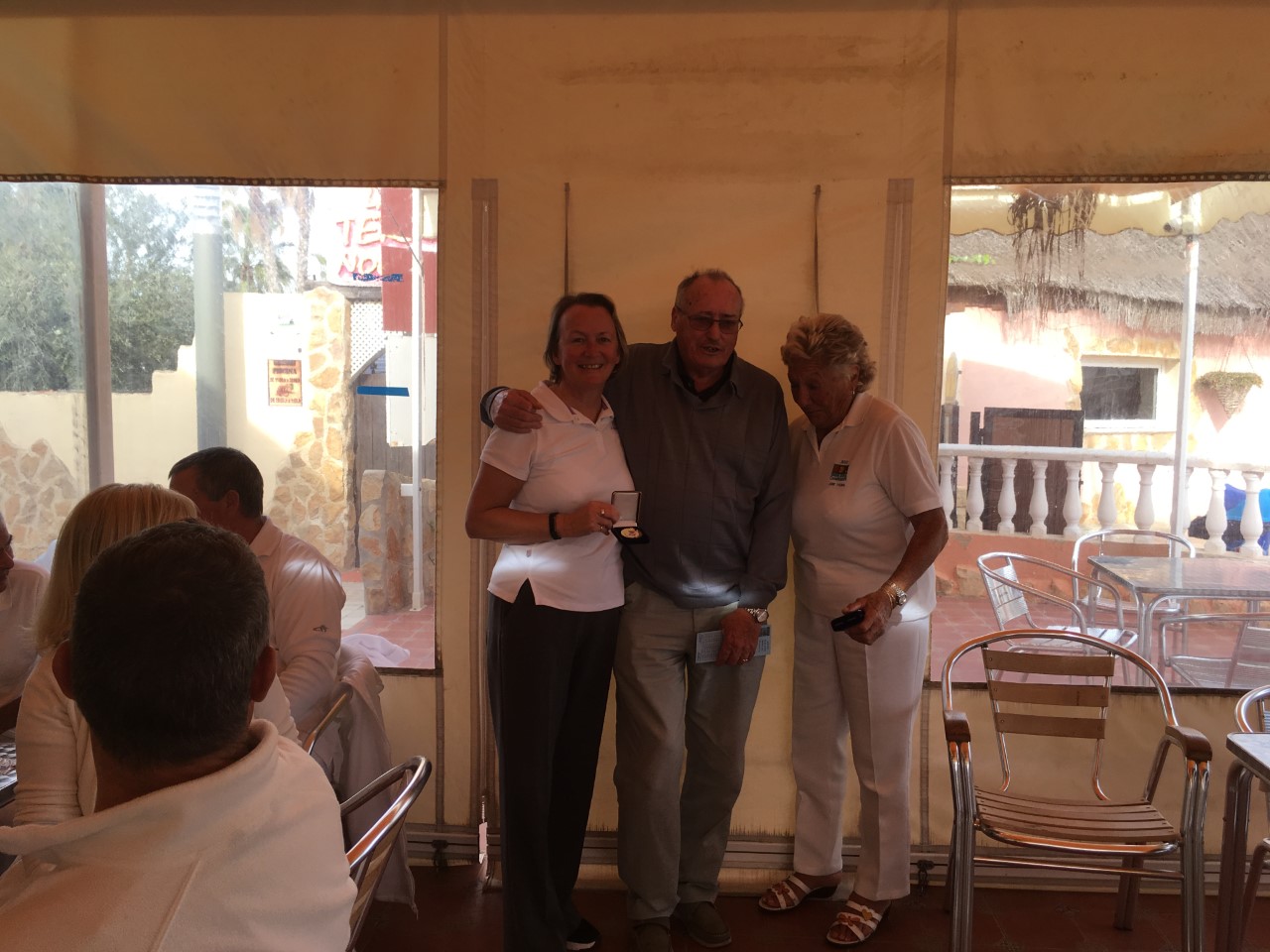 Sunday 10th December – Ladies v Men Competition
The annual Ladies v Men was played in lovely warm sunshine. After an enjoyable mornings bowling played in good humour, it was decided the competition was a draw. Dianne Horsington and June Young were the winning ladies, Mick Soars and Ronnie Cairns the winning men.
Monday 11th December – Monte Mar Toreadors v San Luis Trekkers
With so many players away we only had four teams, so we were deducted point and shots. It wasn't a good result for the Toreadors as we lost on all rinks. Hopefully we will have better results in the New Year.
Monte Mar Matadors v Vistabella Albatrosses. During the match we had some rain which seemed to affect the Matadors more than the Albatrosses.
The Matadors only won on one rink. Well done to Harry Dobson, June Young and skip Alan Ashberry. 24 – 16. Chris Merry's rink only lost by one shot 19 – 20. Points Matadors 2 – 12 Albatrosses, Shots Matadors 88 – 134 Albatrosses