The last game of the player of the year season took us to the difficult Las Colinas course where the top four players would tee off together at the end of a large field of players, all of them with a chance of victory.
The weather was good and the course proved to be in excellent condition as usual. The golf lived up to expectations with a good few players coming in with over 30 points. However the positions in the battle for the top however did not change, with one of our ladies coming out on top.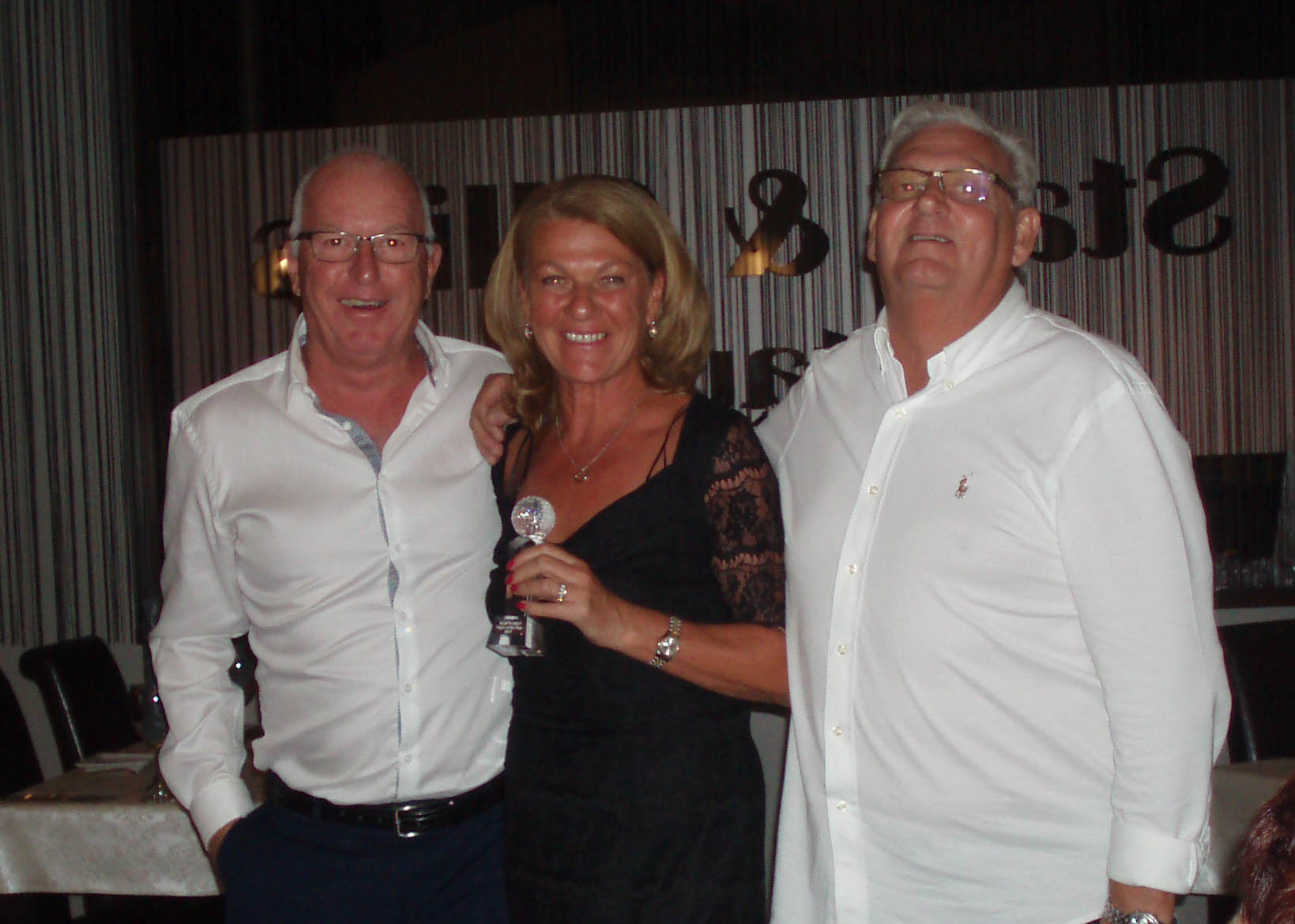 Michelle Evans managed to stave off the challenge from nearest rival Marc Doherty to take this years honours.
The rest of the field results were as follows; nearest the pin on the par 3's were Brian Wilson, Peter Jepson, Theresa Wright, Roy Stanley and Buck Taylor. Best front nine was Bill Malcolm, best back Theresa Wright, Gold division winner was Michelle Evans and Silver division and overall winner was (keep it in the family) husband Jeff.
The two's pot was shared between Brian Wilson and Theresa Wright, there was also an additional prize of two free games at El Plantio which was won by Dave Johnson, back at Rayz the presentation of the prizes took place and Marc Doherty won the football card, and where we enjoyed a buffet provided by Matt and his staff, many thanks for that.
The main presentation of trophy's for the player of the year award took place at our annual Christmas dinner which was held at Stan and Ollies, 43 members and their wives/ partners enjoyed a splendid evening, many thanks to Paul and his staff for a faultless night, which culminated with some speeches and our very own guest comedian Rob Vaughan.
A great end to a prolific year with captain Colin Fear handing over to the new captain Dave Shelton. Every one left felling happy and looking forward to the coming season.
To become part of the fun at our golf society email us at rubysgolf@yahoo.co.uk