Sheila Chinnock left the West Midlands ten years' ago to enjoy life as an expat on the Orihuela Costa. With more time on her hands, Sheila returned to her childhood passion for art and developed a love of painting.
Liking her work, friends and neighbours soon asked Sheila to paint canvases and decorative tiles for them and many a living room, hall way and terrace on the coast boast her work. It can also be seen decorating the walls of the Captain's Table at Punta Marina.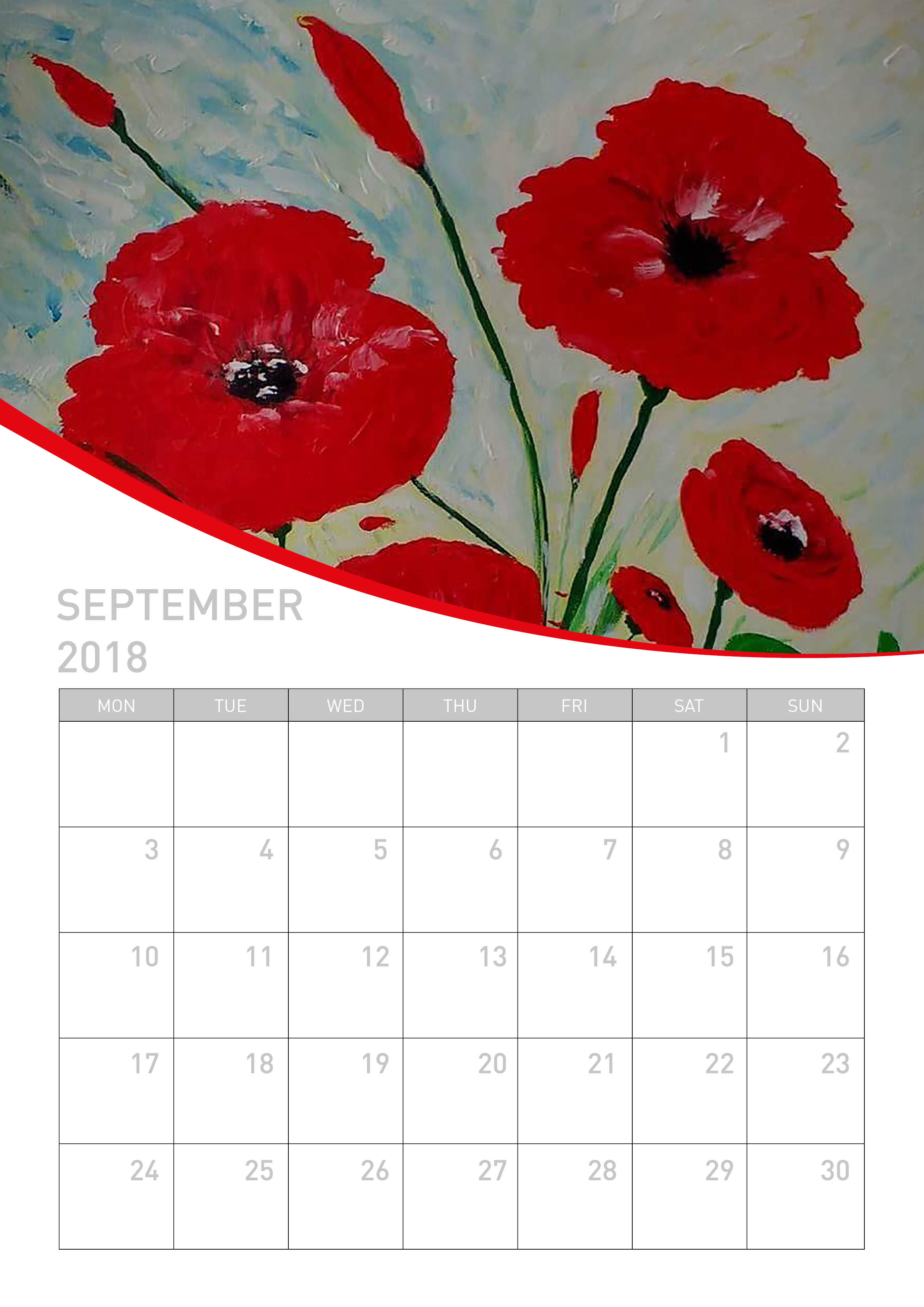 Despite creating beautiful seascapes and the contemporary 'By moonlight' range, it is Sheila's imaginative and carefree poppy interpretations that have captured people's hearts.
After donating numerous paintings to local charities and good causes, this year, having dedicated part of her time to fundraising for local cancer, Alzheimer´s, Children´s and animal charities, Sheila decided to combine her two pastimes and create calendar that would help to raise money for the Royal British Legion and the Spanish anti-cancer charity the AECC.
The calendar features some of Sheila's most popular poppy paintings, including the one commissioned by Stevie Spit's for his Royal British Legion and AECC fundraiser at Benidorm Palace.
Sheila said: "If my paintings can make someone happy by raising a smile and help someone in need by raising a euro, then this calendar will have done everything I hoped."
If you would like to order a copy of 'Sheila's Poppy Calendar' please call Sheila on 608 795 095 or email: sheilaannchinnock@hotmail.com