The annual switching on of the Christmas lights took place on the Orihuela Costa on Tuesday evening in a ceremony conducted by the mayor, Emilio Bascuñana, at the Playa Flamenca Town Hall. Snr Bascuñana was accompanied by the councillors for Culture, Planning, Overseas Residents and Beaches.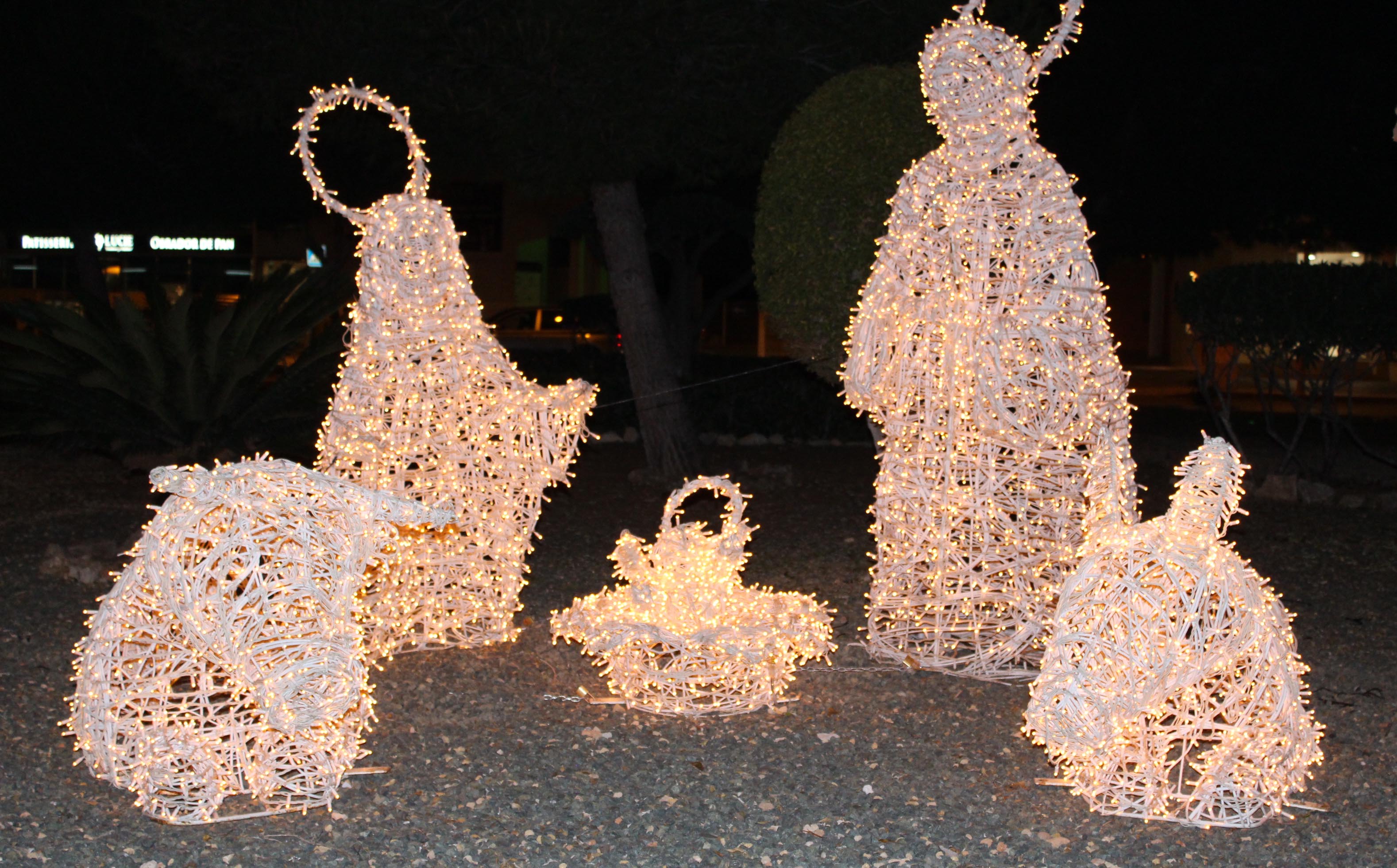 This was the first time that the mayor has attended the ceremony on the coast and during a short speech he spoke to a crowd, numbering almost 200 residents, in English. Prior to turning on the lights he said how important it was to spread the message of peace and goodwill at this time of the year, wishing everyone health, happiness and a very merry Christmas.
There were enthusiastic performances by the Orihuela Costa choirs, Generation Siglo XX and Crisol and Alameda del Mar.
As the mayor threw the switch the lights were turned on simultaneously across the whole of the Orihuela Costa with reports, unlike in previous years, indicating a great deal of satisfaction with the council efforts.
The Christmas Lights in Orihuela city were turned on over the weekend at the Glorieta, historic centre.