The mayor of Torrevieja, José Manuel Dolón, has presented officers with diplomas for their successful attendance at an Anti-Terrorism and Firearms Training course held between October 30 and November 17.
This is the first time the Department of Police has organised this particular course which was fully conceived, organised and carried out by its own staff, albeit with the cooperation and assistance of Military command in Alicante – which allowed the use of the firing range, and the Civil Guard who authorised the transfer of weapons and ammunition to the range.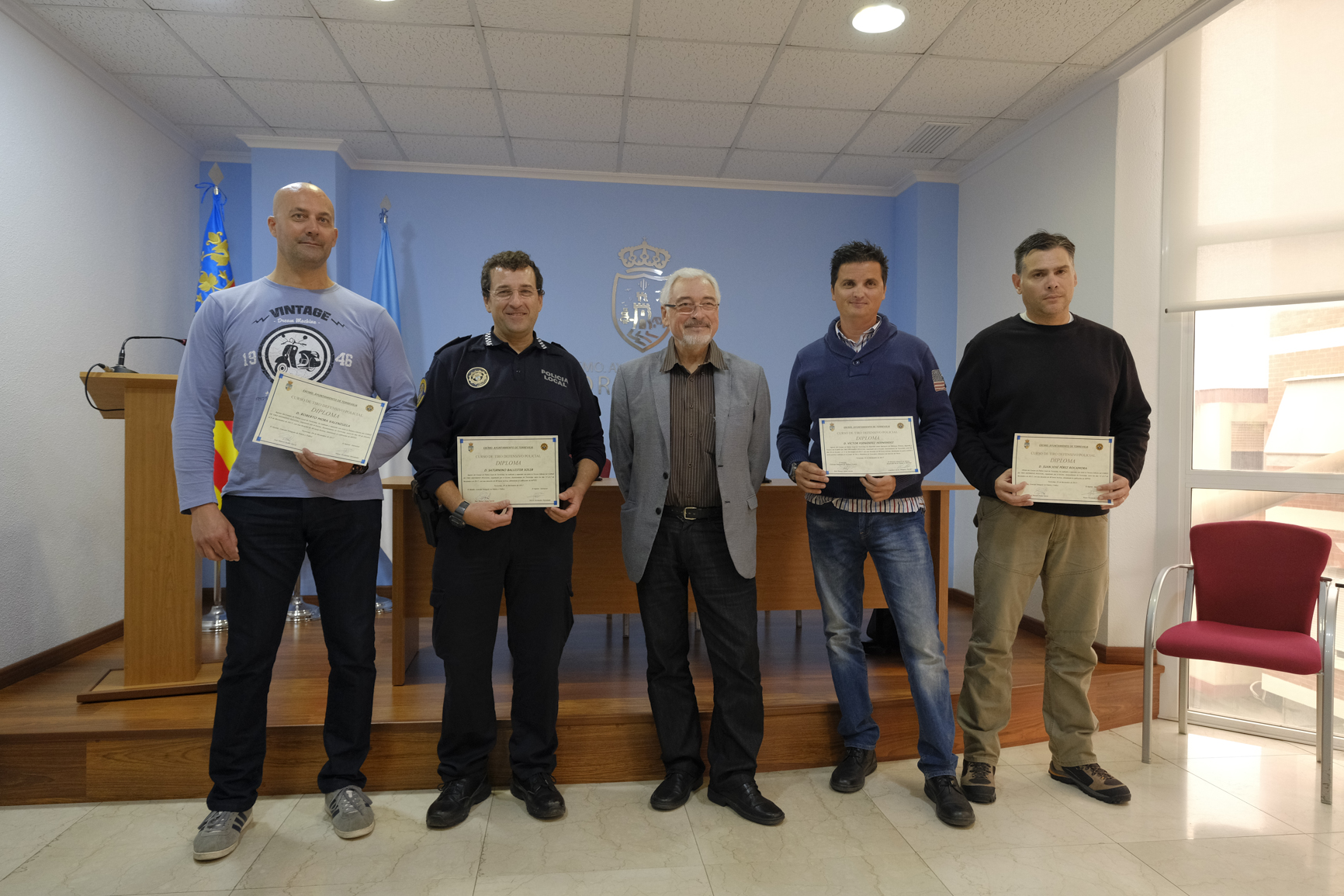 The mayor said that the course is part of a program of additional training for Torrevieja's Local Police Corps which, given the current security threat, they need to attend.
Instructor, Víctor Hernández, explained that on each of the courses, three in total, the trainees attended for a total of forty hours in just three days. The last two days of the course were devoted to practical exercises on the firing range.
Hernandez stressed the importance of agents "knowing the weapon inside out, one hundred and ten percent, as it is the tool on which their lives could depend."
He said that the schedule for the next course would be varied slightly in order to allow the attendance of more agents.
The mayor remarked that he fully supported this type of training which he said is complementary to the firearms training that they already receive, but which, due to administrative problems, have not been able to be carried out.
The photograph shows from left to right, Roberto Mora, Saturnino Ballester, Mayor, José Manuel Dolón, Víctor J. Fernádez and Juan José Pérez