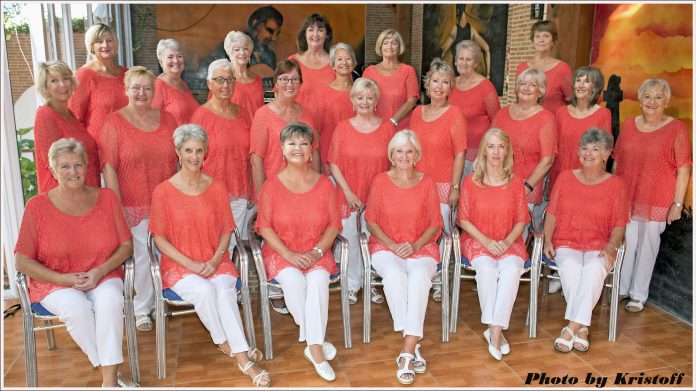 We know it is early but we are trying to raise more funds for our lovely Charity ALPE for the disadvantaged. They have recently been burgled and it is heartbreaking!
So come and enjoy The Velvetones with guest act Peter Gray, tickets only €5, on November 29th doors open 7.15pm at Restaurante El Paraiso, Jardin del Mar, behind Carrefour, Torrevieja. Bring some Christmas hats and we have 3 fabulous hampers in the prize raffle draw!
If you cannot join us on the night, feel free to come along for a coffee with us at rehearsals every Wednesday from 10 am till 12.30 at the above venue. We are a friendly bunch of ladies who love to sing in four part Harmony a Capella (no musical accompaniment). Last rehearsal December 13th.
Call Mary-Anne 966 714 973 to reserve tickets
PHOTO BY KRISTOFF