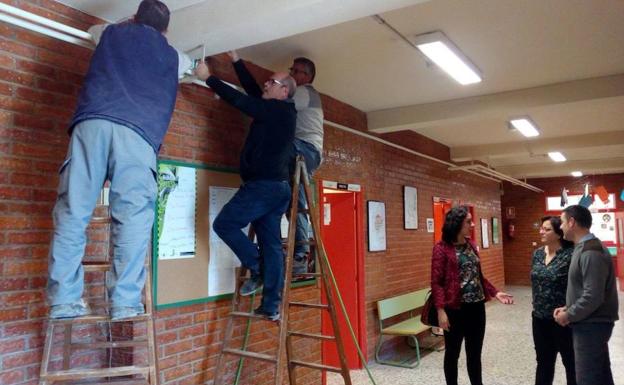 Torre Pacheco council has invested 56,517 euros into improvements in the electrical installations at Balsicas School as they attempt to resolve the continuous cuts that it suffers with its electricity supply.
The Councilor for Education, Inmaculada Martínez, who toured the school earlier in the week, said that its problems with cuts will soon be consigned to history.
The Council has invested 56,517 euros in the renewal and improvement of the low voltage electrical installation in the oldest main segment at the centre. The renewal of the system will ensure the power to be increased, so that the interruptions to the lighting that has previously caused so many problems in the school activities, will be avoided.
Despite regular appeals to the Ministry of Education the problems at the school had been largely ignored until Inmaculada Martínez wrote to Murcia's General Directorate of Education informing them of the urgent needs of schools such as Garre Alpañez in Balsicas, which have old and obsolete facilities, with insufficient power.
When the matter was then subsequently raised in the plenary the motion was approved unanimously by all the municipal political groups.