Bahía Santa Pola 3 – 4 CD Montesinos
If ever there was a game of two halve's, this was it. Bahia normally play their home matches at the main ground in Santa Pola which is a wide open playing surface and is ideal for the way CD Montesinos play. But knowing this, the home side changed to a smaller, compact ground which was actually dangerous for the players, as it had no barriers separating the playing surface from the fans, floodlight pylons, or the concrete benches around the pitch. It also had a foot high drop all around the pitch which led to Monte player Maccan having to be substituted after falling down this drop when unable to stop himself having chased a ball out of play.
But the fact was that neither side were able to create anything in terms of chances in a drab, disjointed first 45 minutes.
However, the first ten minutes of the second half were explosive and certainly unexpected for the 100 or so travelling CD Montesinos supporters made up mostly of the Full Monte supporters club members.
Carlos Ventura, who worked his socks off all through this game, opened the scoring just three minutes into the second half. He rose high at a corner kick and headed the visitors in front. Three minutes later, CD Montesinos doubled their lead with a superbly worked goal which was thumped home by Manuel Sanchez. Four minutes after their second, Monte scored their third. This time it was top scorer Vaz who raced through on goal, only to be upended by the home keeper, leaving Vaz to score from the resulting penalty kick. The same player could have had a further goal, just minutes later, but his clever lob from the edge of the box went just over.
It was obvious that Montesinos could not continue at this high level for the rest of the game and sloppy defending allowed the home side to score twice in quick succession to test the nerves of both the Montesinos players and supporters until that man Vaz, again, latches onto a ball over the top of the home defence and slots his shot past the advancing home keeper to make it 2 – 4.
But with 20 minutes left to play, you could feel that there were more goals in this game as both sides made changes at this point. The amazing thing was that only one more goal was scored and that was by Santa Pola who made it 3-4 with just 10 minutes remaining, although it has to be said that Montesinos should have scored their fifth just before that, but the referee ruled that the ball had been cleared off the line by the Santa Pola defender when it appeared a clear goal.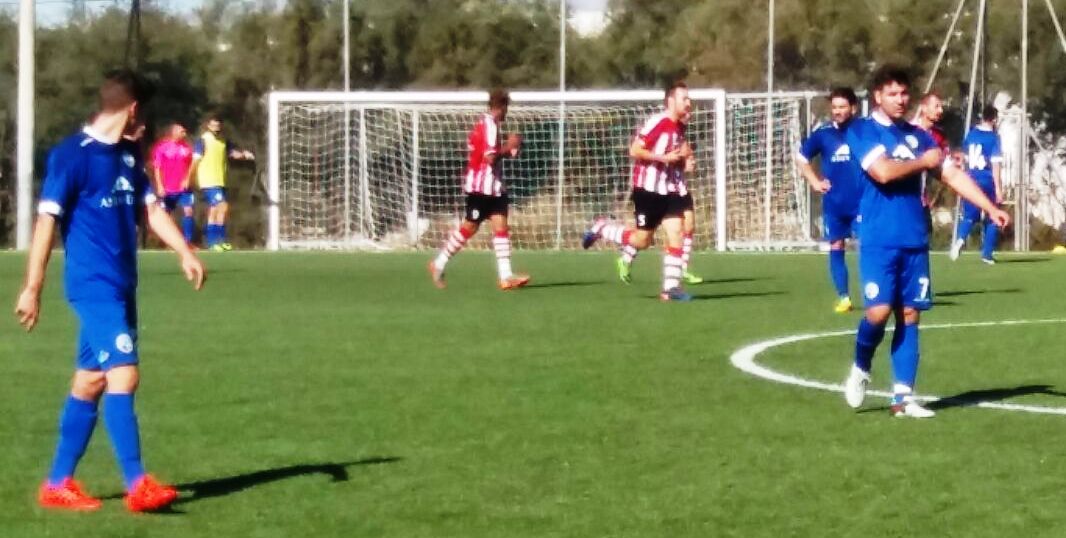 Montesinos managed to hold onto the three points, and at the end players and supporters celebrated on the pitch which, as I have mentioned earlier in this report, had no dividing barriers, something which is certainly against ground grading requirements. CD Montesinos have made a formal complaint regarding this ground via the referee's report as per regulations.
The win for CD Montesinos moves them up into the top third of the table.
CDM team:- Dani, Alex, Saez, Manu, Guirao, Manuel Sanchez, Carlos Ventura, Vaz, Dimitri, Maccan, Pastor. Subs:- Aitor, Luis, Coco, Daniel Perez, German. Scorers:- Carlos Ventura, Manuel Sanchez, Vaz 2 (1 pen)
Next weekend CD Montesinos "entertain" Torrevieja CF at home. The game will be played on Sunday, 19th of November with a probable kick-off time of 4.30pm (yet to be confirmed) Please check out of Facebook page (cdmontesinos) for updates or, better still, become a member of our every growing supporters club to get continual up to date information about matches, social events and news about of football club.