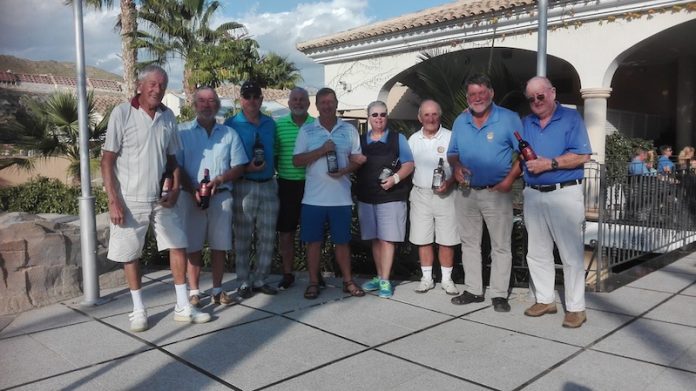 The Orba Warblers had their Texas Scramble at Bonalba this week and everyone had a good day out on the course – Paddy Kenmore sponsored the event and had great prizes for the winning team who came home with a Net 60.2. They were Steve Harrison, Barbara Pollitt, Steve Smith and Malcolm Robinson.
We had 4 NTP's : Hole 4 – Glyn Braidley, Hole 8 – Derek Gray, Hole 11 – Peter Gibson and Hole 14 – Steve Cliffe.
One guest was present – Kev Dugdale and the Football Card went to Fred Cooley with Oldham. Thank you Paddy for sponsoring this event.
Next week, November 22 will be the CHARITY CUP at La Sella. First Tee Time 8:40am so please arrive by 7:55am for registration. Guests are welcome subject to space availability and Current Handicap certificate. To book, please contact Michael Taylor mjt@stylespms.com or phone 639 242 896.