Crescendo International Choir have been busy since September rehearsing for their Christmas concerts.
As always at Christmas, Crescendo will be singing for the residents and staff of Casa Verde Retirement Home in Almoradi. This year it will be on the morning of Friday December 8th.
Then Crescendo will sing a selection of carols and Christmas music at Benijófar church on Sun December 10th at 7.30pm Please join us there to help raise funds for the local town hall social services who distribute food parcels with a difference to local needy families.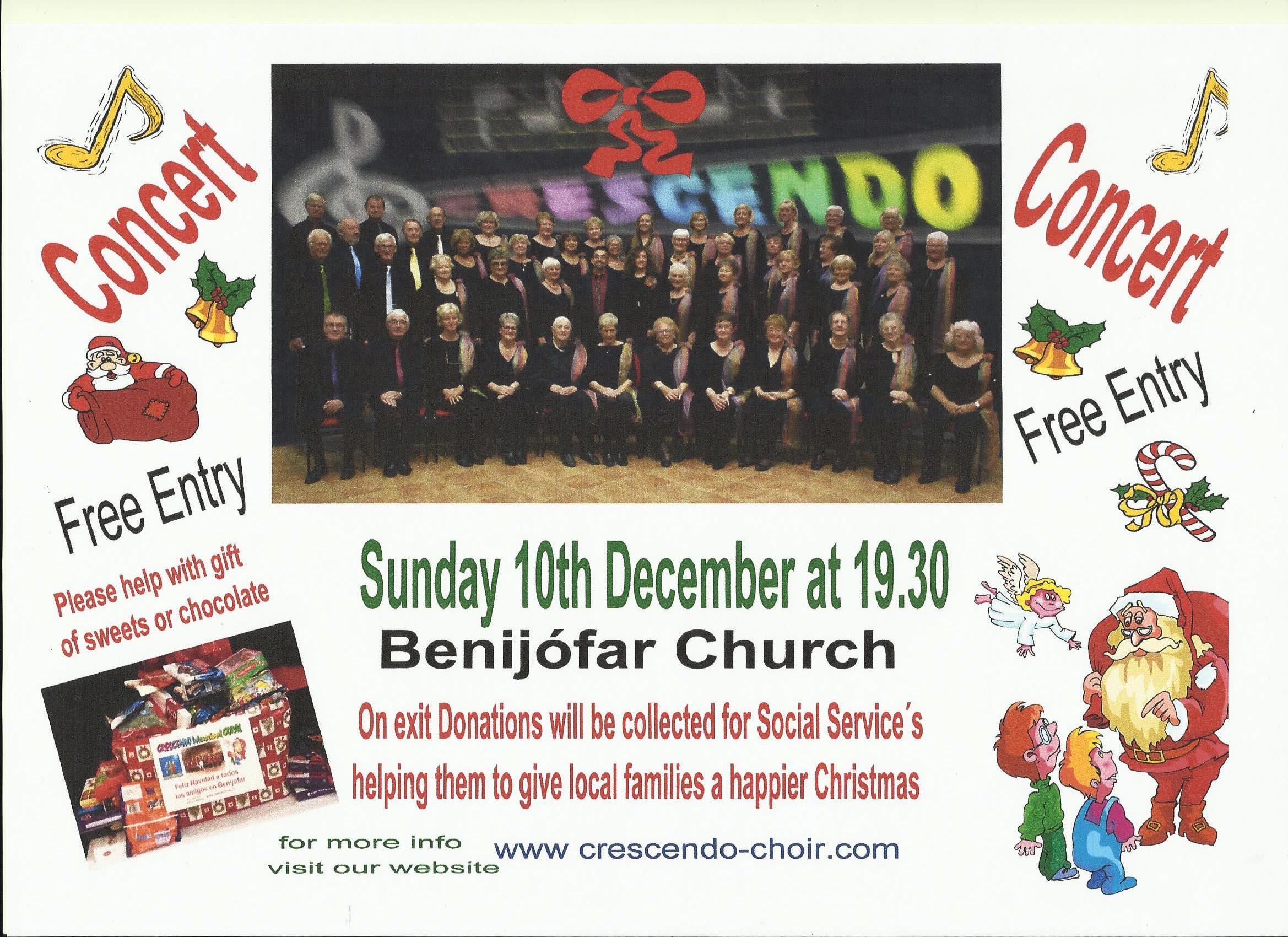 The choir members and congregation all bring chocolate and sweet treats for the basket of 'goodies' which will be handed out to underprivileged families in the area, giving a little extra festive cheer. Can YOU bring a sweet treat when you come to join the carol singing? There will also be a bucket collection at the door to help the appeal. We look forward to seeing and hearing you in full voice at this festive season.
Crescendo are very proud that all expenses incurred when giving a concert are paid for by Crescendo Choir members and Friends of Crescendo enabling the choir to give free concerts raising money for charity, so if you know of a charity who would like us to sing for them please contact us through our website www.crescendo-choir.com