Murcia's Guardia Civil carried out a day of intensive roadside checks on Friday in which they stopped the drivers of 235 heavy goods vehicles, over a 24 hour period, testing them for controlled substances.
Of the drivers stopped, 19 (8.08%) tested positively, 6 for cocaine, 12 for cannabis and 1 for a combination of both.
This followed the campaign that was carried out at the beginning of November that was also aimed at the professional drivers of heavy vehicles, which resulted in positive tests on a dozen people who were found to be driving under the influence of drugs and two who were under the influence of alcohol.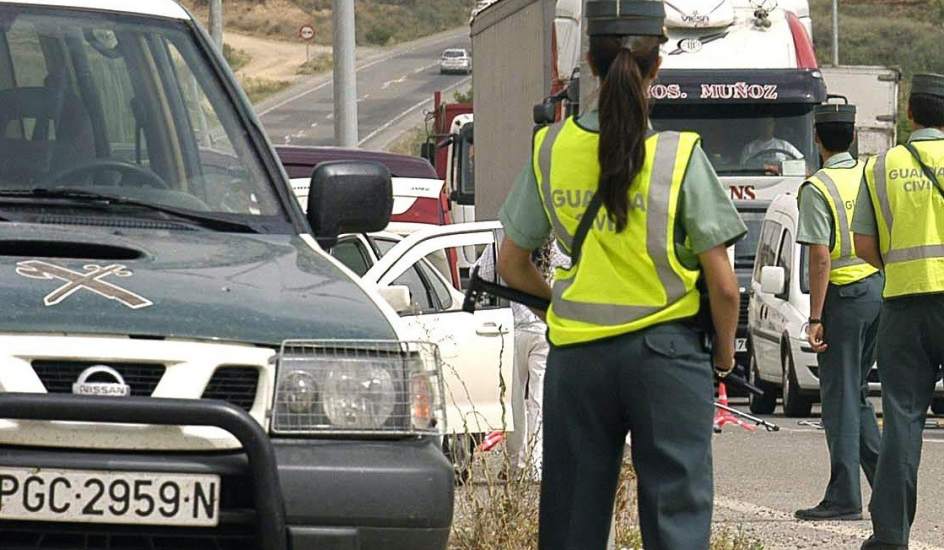 In October, in Sangonera la Seca, a family from Elche was completely wiped out in an accident caused by a truck driver who had used cocaine. The driver said he was a distracted although tests revealed that he had used cocaine.
During the roadside checks the Guardia recorded 48 other transport violations including excessive driving times and 7 infractions related to the Road Safety Law.
One of the drivers who tested positive for cocaine was at the wheel of a vehicle ladened with dangerous goods, a 40-ton articulated vehicle loaded with propane gas bottles.
Under current Road Safety Regulations, the offence of driving a vehicle under the influence of drugs is punishable with a fine of 1,000 euros and the loss of 6 points from your driving license.
The Traffic Sector of the Murcian Civil Guard say that they will maintain their operational efforts to monitor professional drivers as a priority for the maintenance of road safety, given the danger they present in the event of an accident.
They say that, whether professional or not, those who drive recklessly, or who drive after having consumed drink or taken drugs, are doing so irresponsibly and anyone who is now involved in any sort of infraction will be tested for alcohol and drugs.
They add that the actions they take are aimed at raising awareness among drivers, and in particular, drivers of goods or passenger transport vehicles, whose risk is increased by the size of the vehicles that they drive.
They want nothing more than a guarantee of safety on our roads, avoiding traffic accidents and the serious consequences in which they often result.