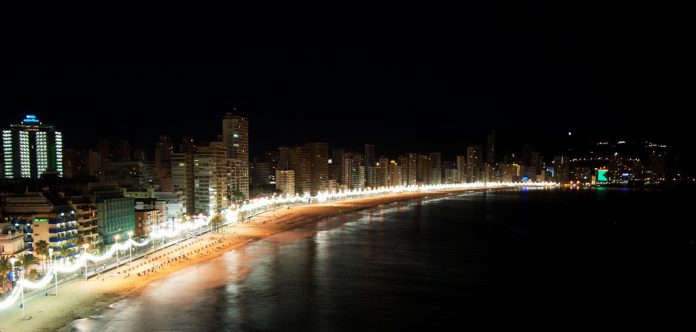 We all know how the areas around Costa Blanca and Costa Calida offer no shortage of fun as a result of the glorious climate and the beautiful beaches. But what can we do when the cooler months roll in?
Thankfully the fun never stops in the south of Spain as there's everything from chic gastro bars to decadent nightclubs and stylish casinos to help you get through the Spanish winter!
Often known as Costa Calida's best kept secret, the Rock Coffee Plaza bar offers a warm welcome the entire year round. The family run restaurant serves up plenty of delicious home-cooked food, but it's the friendly atmosphere, quality musical acts, and incredible saffron gin that keeps the regulars coming back for more.
We've already shown how the Browns gastrobar has quickly risen to become one of the stars in La Zenia's nightlife scene. And whether it's investigating the fine dining options at Aticcook or checking out the tapas at the Iberia Gastrobar in Javea, you'll never run out of options for delicious food in the area.
Those who fancy relaxing with a cocktail in some seriously stylish surroundings should head to Bela Dama in Moraira to try a romantic drink with some pretty views. And the Belroy Lounge in Benidorm always provides a great place to grab a low-key drink and enjoy the wide range of musical offerings that range from sultry jazz to some great Cuban and Latin sounds.
Obviously it's Benidorm that really excels in nightlife entertainment with the clubs on Avenida Communitat Valencia giving us all plenty of excuses to hit the dancefloor.
And even if you tire of the beats, then the Casino Mediterraneo is located nearby and it can give you the chance to play the real-life versions of casino games like blackjack that you know from gaming websites like InterCasino.
Other more relaxing nightlife options include heading to the Cine Colci, Cine Roma, and the Kinepolisto cinemas to check out some of the latest English language movies doing the rounds.
But of course, there's so much to see and do that you'll rarely get chance to relax with a good movie.
So that whether it's checking out some of the uniquely Spanish festivals like one of the Moors and Christians fiesta, or just staying at home to practice your online blackjack skills, you'll find no shortage of entertainment in Costa Blanca and Costa Calida this winter.