Sitting in the shadow of the new High-Speed train route, San Isidro is the site of a former concentration camp used by Franco forces during the Spanish Civil War.
It is estimated that 25,000 people died at the camp, all of which remains is a small brick shed that was close to the gatehouse and which is now used as tool store.
Six years ago, after a great deal of pressure, the Spanish Ministry of Justice, produced a map of known sites of mass graves from the Civil War period but despite the fact that thousands of prisoners died at San Isidro, with many buried adjacent to Albatera railway station, the location was not mentioned, even though it is thought to be the one of the largest mass graves in the country
The Commission for Historical Memory are demanding to know the truth and on Saturday, at the twin beam monument erected by survivors in 1995, dozens of people gathered to demand "truth, justice and compensation" at a short ceremony, where flowers and a wreath were placed to remember those who had died.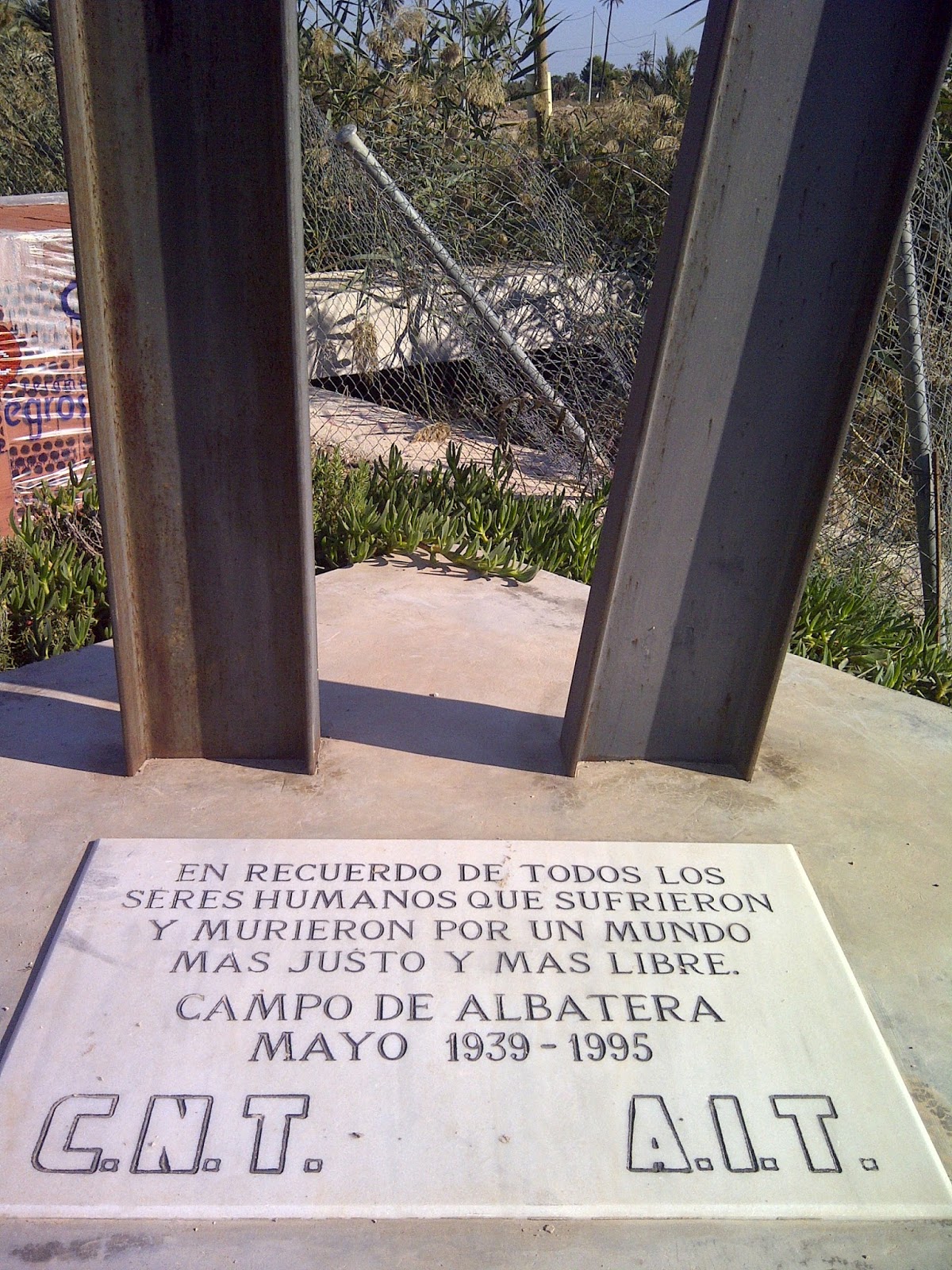 Prior to the ceremony a full day of 'round tables' was organised at the San Isidro Municipal Centre
There were two presentations on "Franco symbology", by the lawyer Eduardo Ranz and "the battle against Francoist symbols" by Floren Dimas from Murcia.
A round table on republican exile, was presented by the director of the Miguel Hernández Cultural Foundation, Aitor Larrabide, with the historian Ángel Comonte and with the general secretary of AGE, Dolores Cabra, who participated in the presentation on "The great forgotten: the children of the war of 37 … family dramas, exile, forgetfulness and attempt of historical manipulation".
After a meal the attendees listened to a presentation by Francisco Martínez "Quico", an anti-Francoist guerrilla fighter during the Civil War.
The day ended with the march to the monument at the former entrance of the Albatera concentration camp.