The fifth edition of the Tapa and Gin-tonic Route will take place in Orihuela next week, from 10 to 12 November.
In presenting details to the press, the Councilor for Tourism, Sofía Álvarez, said that she was absolutely delighted by the support received from bars and eateries around the town, 25 of which have confirmed their entry into the event.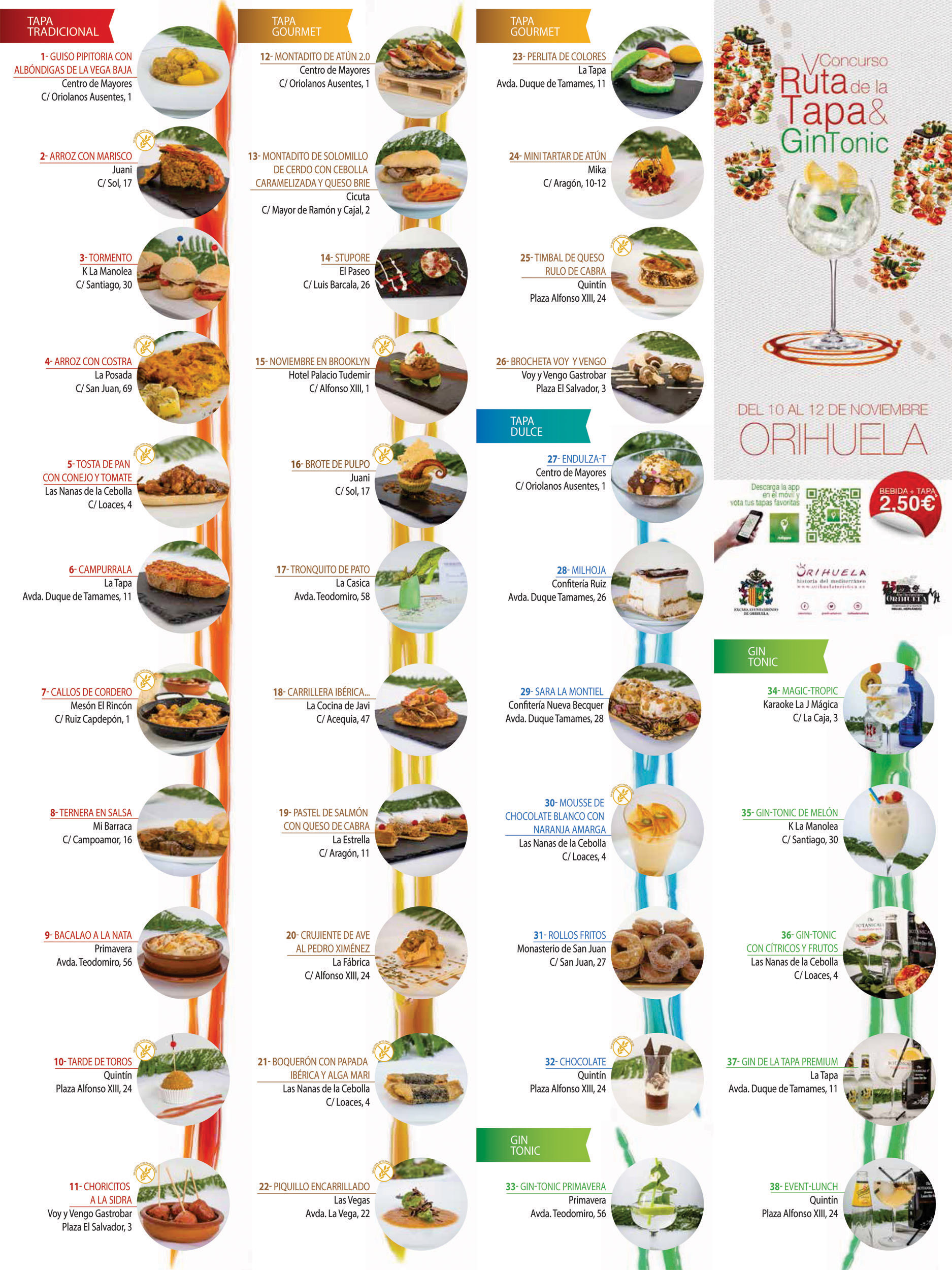 She said that it makes a great deal of sense "to use the cuisine of Orihuela as a tool for its promotion, together with our history and heritage the natural tourism potential of our city."
As a novelty, this year the entrants are being encouraged to present several tapas in several different categories so there will be a total of 40 offering from the 25 entrants.
Prizes will be awarded in five categories: Gourmet Tapa, Tapa Dulce, Traditional Tapas, and a prize that received the most votes through the mobile application. There will also be a Special Prize for the participants who make their votes through the app.
The jury will be composed of representatives of the companies sponsoring the event, along with three gastronomic experts: Carlos Corredor, director of the Gastronomic Guide of Alicante; Antonio Marquerie, professor and director of the International Chair of Mediterranean Gastronomy at the Catholic University of Murcia; and José Antonio Sánchez, manager and chef of the Els Vents restaurant in Alicante.
The price of a drink and tapa will be 1 euro, while the tapas within the sweet and gourmet category will cost 1.50, leaving the price of a gin and tonic at the establishment's choice.
The campaign is being run in both Spanish and English, details of which can be found at the tourism website: www.orihuelaturistica.es