With sales of Compact-SUV and small Crossovers continuing to grow across Europe, up 10% in the first half of 2017*, MG Motor UK has increased its offering in the market with its all-new MG ZS. A global car which has been re-engineered specifically for the UK audience, the MG ZS demonstrates MG's continued commitment to design excellence, engineering innovation and affordable style.
Available from UK dealers as of 1st November 2017, the MG ZS has already attracted significant attention since it was officially unveiled at the London Motor Show earlier this year. The intervening six months has seen thousands of people register their interest in the car, with dealers expecting this to translate to record sales figures in the latter part of the year.
With the entry-level model available on the road from just £12,495 – around £2,500 more affordable than the equivalent Nissan Juke, and other competitors; the MG ZS also launches with a host of competitive finance offers.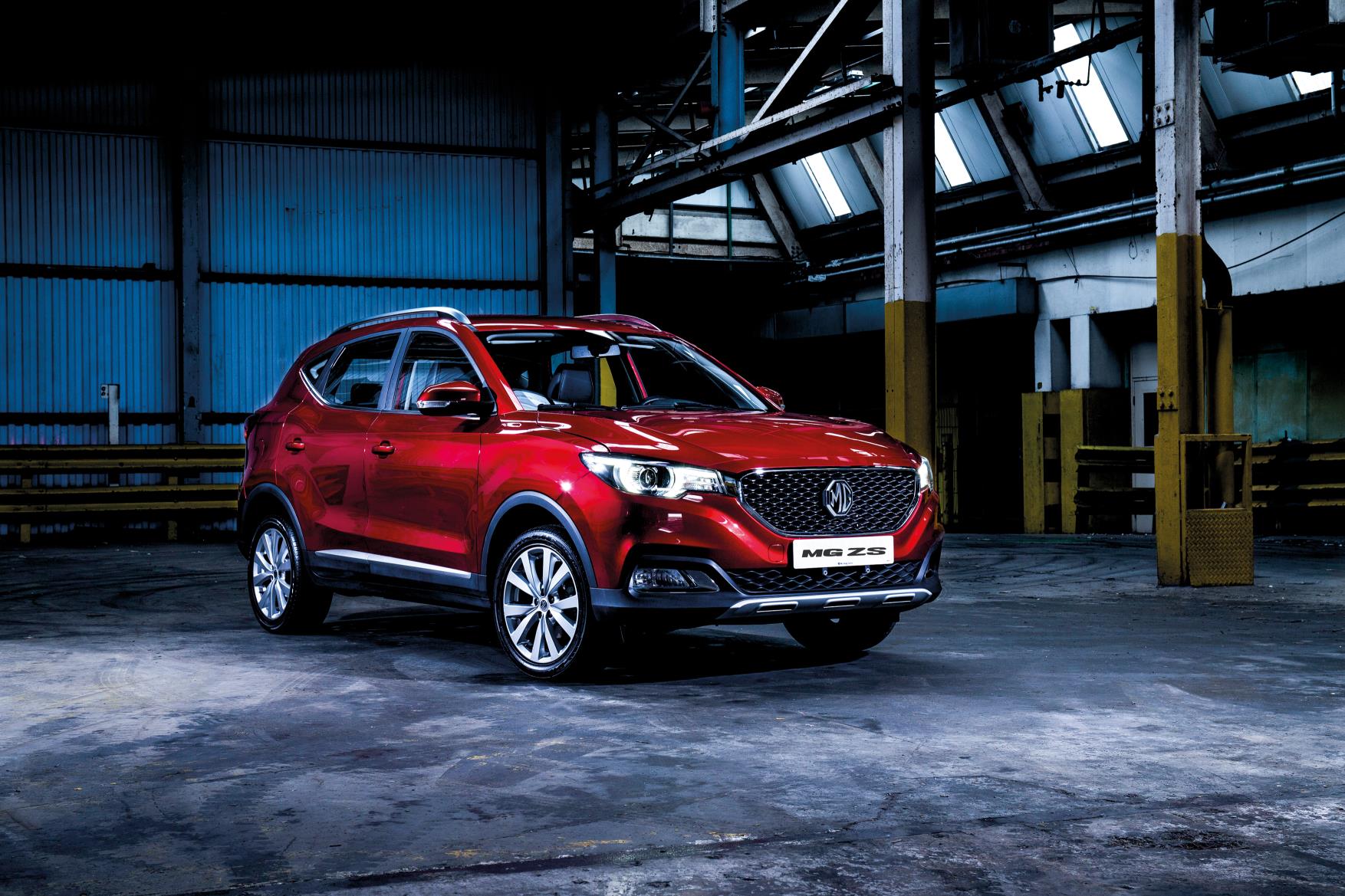 At just £199 per month for the top-of-the-range Exclusive manual, with £3,550 deposit, 0% finance, the MG ZS represents outstanding style and exceptional value.
Guaranteed for the future with an industry-beating 7 year warranty
Coming with one of the longest fully transferable warranties in its class, the MG ZS offers a 7 year/80,000-mile warranty as standard across all variants. Testament to MG's confidence in the quality of its design, engineering and manufacturing operations, this industry-beating warranty sees MG back up its promise of quality with a full 7 year manufacturer warranty, with rivals such as SsangYong, Hyundai and Toyota only providing 5 years.
Driving excellence with three unique steering modes
The MG ZS is a global car with a distinct British feel. Completely reengineered by the UK engineering team, this MG ZS has been tested on UK roads and developed for UK drivers. As such, the Excite and Exclusive models come with three power-assisted steering modes – Urban, Normal and Dynamic – which are designed to give the driver complete control over their ride.
While Urban steering offers a lighter and quicker response at low speeds and when parking, the Dynamic mode is designed to increase the steering effort, deliver a higher damping effect and increase the centre definition at medium and high vehicle speeds. The Normal steering option delivers a great fit to MG's tailored suspension set-up and vehicle dynamics response for drivers who want to maintain a consistent ride.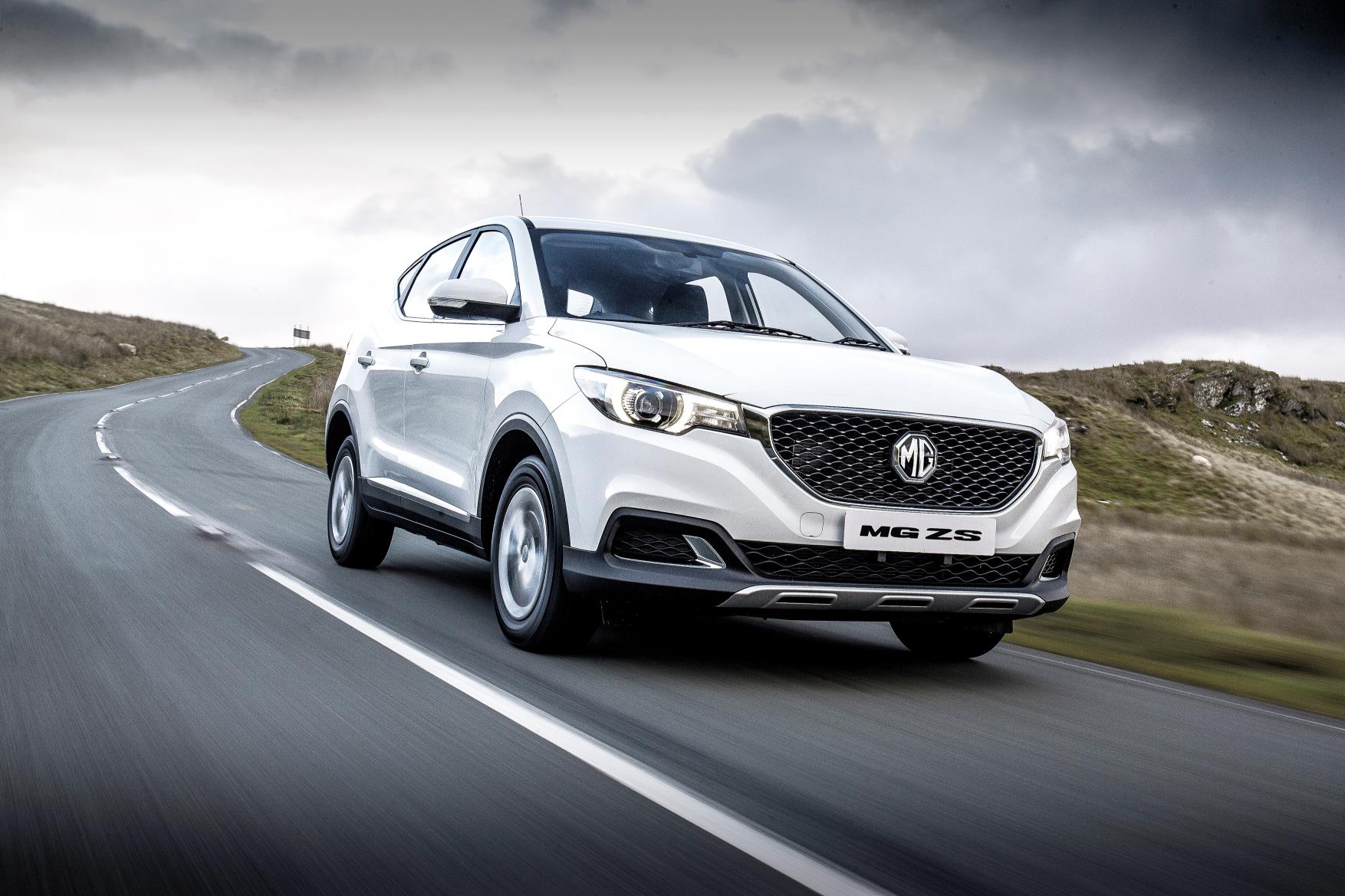 Top-spec tech – including Apple CarPlay
Firmly committed to ensuring customers get exceptional value for money, the MG ZS comes with most of the 'extras' as standard. An industry-leading 8" touch sensitive infotainment screen is supported by DAB radio (on the Exclusive and Excite models), while Bluetooth hands-free and remote central locking is available across the range. Cruise control is also included, while air conditioning comes as standard on Excite and Exclusive models, and Satellite Navigation and a rear camera are standard on the Exclusive variant.
MG also stands out from the crowd with its offer of Apple CarPlay on the MG ZS Excite and Exclusive variants at no extra cost. The safer way to use your iPhone in the car, CarPlay takes the things you want to do with your iPhone while driving and puts them on the car's in-built display. With the massive 8" touchscreen in the MG ZS Excite and Exclusive models, this means you can get directions, make calls, send and receive messages and listen to music, all in a way that allows you to stay focused on the road.
Dynamic design and a new, tri coat paint
The MG ZS showcases the future design direction for MG, expressing an 'Emotional Dynamism' which is set to feature across all upcoming models. A distinctive grille, increased MG branding and delicate nose gives the car a refined look that is carried through to its sweeping corners and solid backend. A combination of quality and premium finish has been at the heart of MG's design philosophy, with every surface, material and fitting selected for its visual impact, as well as durability and longevity.
The MG ZS, as standard in Arctic White, also comes with a range of colours and metallic options – Laser Blue, Black Pearl, Cosmic Silver and Spiced Orange, as well as a specially-developed tri coat Dynamic Red paint option. Headlights are also a key design feature, with a massive 23 LEDs creating a design statement in each one and day/dusk sensors, even on the entry-level Explore model.
Class-leading space
With one of the most generous shoulder, leg and headroom capacities in its segment, the MG ZS offers a premium travelling experience for driver and passenger alike – providing around 55mm additional rear shoulder room and 80mm rear headroom than the segment average. An incredible 448 litres of boot capacity (some 60 litres larger than the typical Compact-SUV) – plus a split-level boot – provides plenty of room for prams, luggage, outdoor leisure equipment or the weekly shop, while keen cyclists and adventure sports fans will benefit from numerous compartments throughout the car which provide additional storage.
Cheaper than the equivalent Nissan Juke, the MG ZS offers similar internal space to the larger Qashqai. At 179mm longer, 44mm wider and 46mm taller than the Juke, this makes for a more generous cabin, that enables larger adults to sit comfortably, both front and rear. An additional 94 litres of boot space over the Juke makes it a more practical option too. The MG ZS also outperforms other rivals in the segment, with 98 litres of additional boot volume over the Mazda CX3, and 93 litres on top of the Ford EcoSport.
The MG ZS is also European Regulation R129 i-Size compatible in the rear of the car across all models – Explore, Excite and Exclusive, meaning it is suitable for all rear-facing car seats which rely on ISOFIX settings.
An engine for the future – 1.5 litre, five-speed manual and 1.0 litre automatic
Customers can choose from a 1.5 DOHC VTI-tech, four-cylinder engine with smooth and responsive five-speed manual gearbox, or a 1.0 GDI turbocharged, three-cylinder version of the engine which complements the six-speed automatic gearbox option to produce a fast-paced and dynamic ride for drivers looking to experience a little extra.
With a larger fuel tank than the equivalent Nissan Juke, the MG ZS offers increased range, less need to fill the tank, lower CO2 emissions and an improved performance – with the MG ZS delivering 1-100kph in 10.9 seconds, compared to 12.0 seconds for its rival.
From testing to driveway – MG ZS availability in the UK
Having been tested to extremes in Sweden at minus 35 degrees Celsius, Spain at 42 degrees Celsius, Austria at exceptionally high altitudes and Wales in the typical British drizzle, MG is confident its Compact-SUV can stand up to any challenge. Available at more than 80 MG dealerships across the UK – and with a network that is still growing, consumers can get their hands on the exciting new MG ZS from November 2017.