Last Saturday October 21st saw the RUF MARI restaurant in Los Urrutias packed with friends of Lesley & Paul Eburne to celebrate their 75th & 65th birthdays respectively. Following a superb hot and cold buffet, the fabulous Mr. J.J. Soulman soon had lots of, especially the ladies, up and dancing.
A request for donations in lieu of presents and cards had been made earlier, and a whopping 860€ was raised, giving 215€ each to APAH, P.A.P.S, L.I.P.S and CRUZ AZUL which will help these charities with the never-ending cost of vets/food and other costs to help our abandoned and sick furry friends.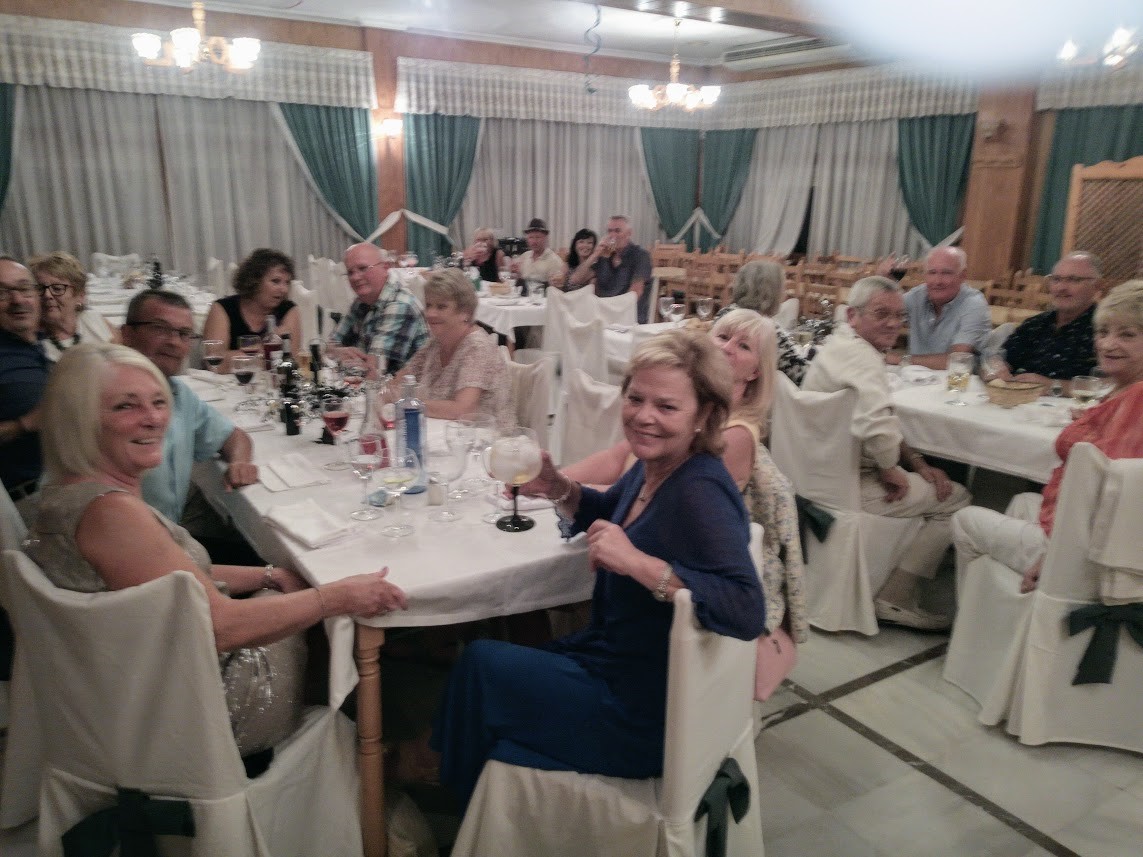 Lesley, who along with Paul, founded the HAH Help at Home Charity 7 years ago said "At our ages, we are fortunate to have a very good life, wanting for very little, so we decided, instead of gifts, to ask for donations to help so many furries who, through no fault of their own, find themselves abandoned, ill-treated or poorly, so were delighted to be able to help in this way. Here' s hoping that others may also be able to do this in the future to help our overstretched charities:" Thanks were given to all for their donations, J.J. Juan & Marie from Ruf Mari, Angela & Co for the decorations, and everyone who came along.