The Orihuela Costa will host a Halloween Parade through the streets of La Florida on 31st which the council hopes will attract hundreds of children in fancy dress.
The parade is the initiative of Las Filipinas Residents Association which took the idea to the Councillor for Youth, Mar Ezcurra, as well as a number of local groups and organisations.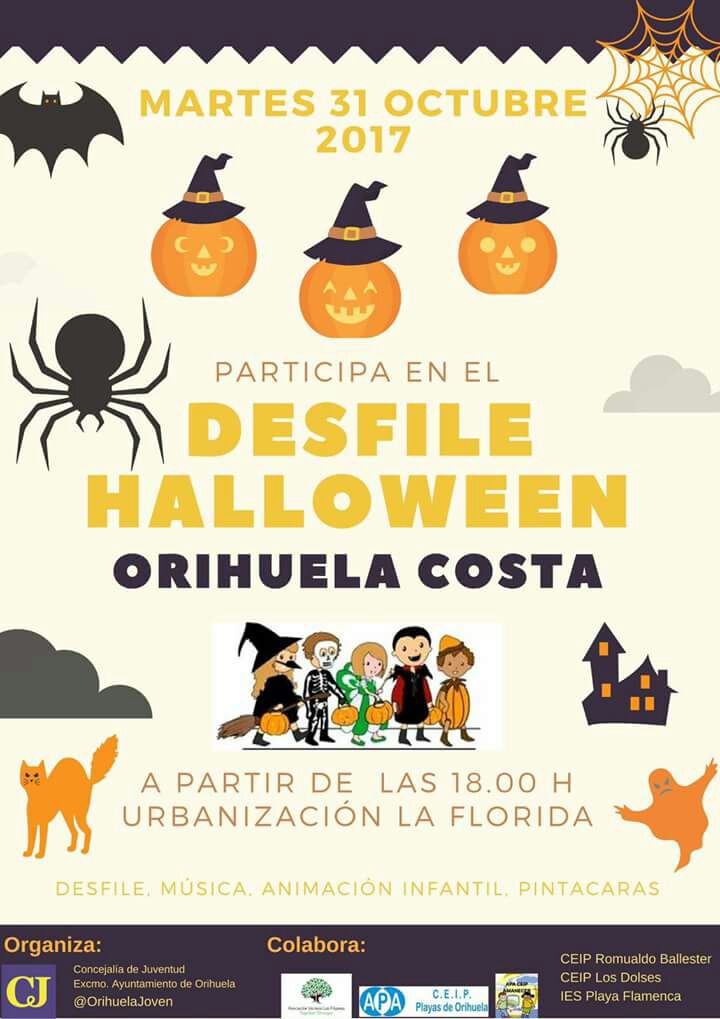 Francisco Morales, the president of the Las Filipinas Residents Association said that "In a multicultural area like this, we thought that it was important to doing something for the children, so when a Halloween parade was suggested we all agreed that it was a very good idea."
In addition to the Association of Residents of Las Filipinas, the parade now has the support and collaboration of CEIPs Playas de Orihuela, Romualdo Ballester of Torrevieja, Sunrise of Torrevieja and Los Dolses and the IES Playa Flamenca, as well at the Orihuela Department of Youth that is arranging police presence and road closures.
It is intended that all of the children in the parade will be in fancy dress. There will be a variety of additional activities including music, song and dance, children's animation, inflatables, and face painting for the smaller youngsters. Youth Councilor, Mar Ezcurra, also promised lots of other surprises.
The parade will take place through the streets of the La Florida Urbanisation from 6 pm on Tuesday 31 October.
Other activities planned for the coast in the coming weeks include a Childrens Party to celebrate the birth of the Orihuela poet Miguel Hernández on Sunday 12th November in Playa Flamenca Square as follows: 11 am to 2pm CHILDRENPARTY: children´s workshops about the poet Miguel Hernández crafts, poems, paintings, music, activities. It is also hoped to run alongside the party a craft market and a Flamenco Concert.
It is also understood that the Department of Culture is preparing an extensive Christmas programme that will have activities for the whole family on the Orihuela Costa.