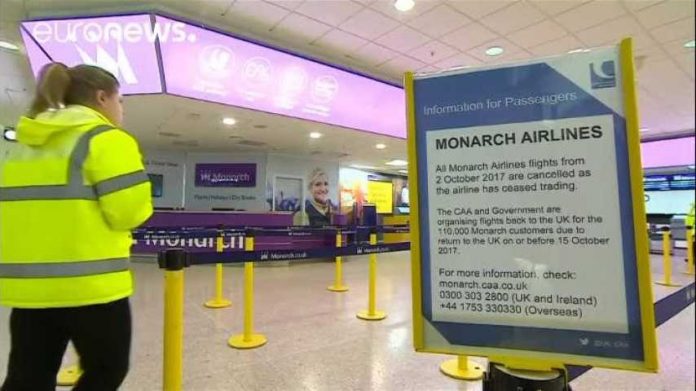 Two-week flying programme ends after almost 570 passenger flights
Thank you to the many businesses, government departments and industry partners who supported the operation
Almost 85,000 people flown to the UK during the CAA flying programme
98% of passengers returned to the UK on the same day as their original flight
Consolidated flying programme helped to limit number of flights required and costs
The UK Civil Aviation Authority's two-week flying programme ended last night with the last flight touching down at London Luton Airport at just after 03:30 on Monday 16 October. The flight from Tel Aviv with 122 passengers on board brought to a close the programme that was launched in response to the Monarch Airlines administration. The final day included 23 flights with seats for 4,500 people from 20 destinations.
The 24/7 CAA operation saw more than 60 aircraft, from 27 global airlines involved in the programme, with support from many government departments and agencies, a wide range of aviation industry operators and businesses at home and abroad. During the operation, almost 85,000 people flew to six airports in the UK, from more than 30 destinations in 14 countries across the Mediterranean and beyond, including Spain, Portugal, Greece, Italy, Sweden and Israel. In total, the operation has flown more than 1.5 million miles.
Andrew Haines, Chief Executive of the Civil Aviation Authority, said: "This has been a phenomenal challenge and one that has required the cooperation and support of many businesses, government departments and individuals. I want to say a massive thank you to everyone who has played their part. Completing this unique two week flying programme has only been possible because of the dedication and commitment of so many people.
"It was a very sad day when Monarch went into administration and our thoughts remain with all the Monarch employees who have lost their jobs. We know that companies across the aviation sector are identifying opportunities for Monarch staff and we will do all that we can to offer support where possible. The UK has a strong and successful aviation industry and the skills offered by Monarch employees are sure to be in demand.
"We've operated almost 570 dedicated flights to return passengers to the UK, with 98 per cent of passengers arriving home on the day of their original departure. Like any other airline, we faced operational challenges, including bad weather and air traffic control strikes. Despite this, so much of the feedback we have received from passengers has been very positive. This was not a job that any of us wanted to do but we are pleased to have all played our part in Britain's largest peacetime repatriation."
While the main repatriation programme has now ended, the CAA is proactively contacting all 1,000 ATOL protected passengers still abroad in order to arrange alternative flights to get them home when their trip has ended. Our dedicated website 'monarch.caa.co.uk' will remain online with additional information for passengers still abroad.
Andrew Haines, continued, "We will continue to support ATOL protected customer yet to return to the UK and have already started to refund ATOL protected passengers who have sadly lost their holiday."
Flying Programme Analysis
Statistics Totals
Flights completed 567
Passengers back in the UK 83,875
Number of calls to the call centre 52,460
Number of coaches used 639
Unique visitors to monarch.caa.co.uk 1,214,479 *
Total visits to monarch.caa.co.uk 2,123,804 *
Page views on monarch.caa.co.uk 8,057,788 *
* to close of Saturday 14 October